Welcome back to another gear review, folks! Today i'm going to share my initial thoughts on a bag that is still in it's testing phase here at the AnthonyAwaken project. I share a lot of my initial thoughts or "mini reviews" over on my Instagram. But I rarely ever post them here on my site….So I figured i'd change that up today and offer up an initial Osprey Talon 44 Review.
I can say that even though the Osprey Talon 44 Pack is still in it's testing phase, it is a winner! If anything changes, or I want to update my thoughts about this pack I will refresh this post and bump it to the top.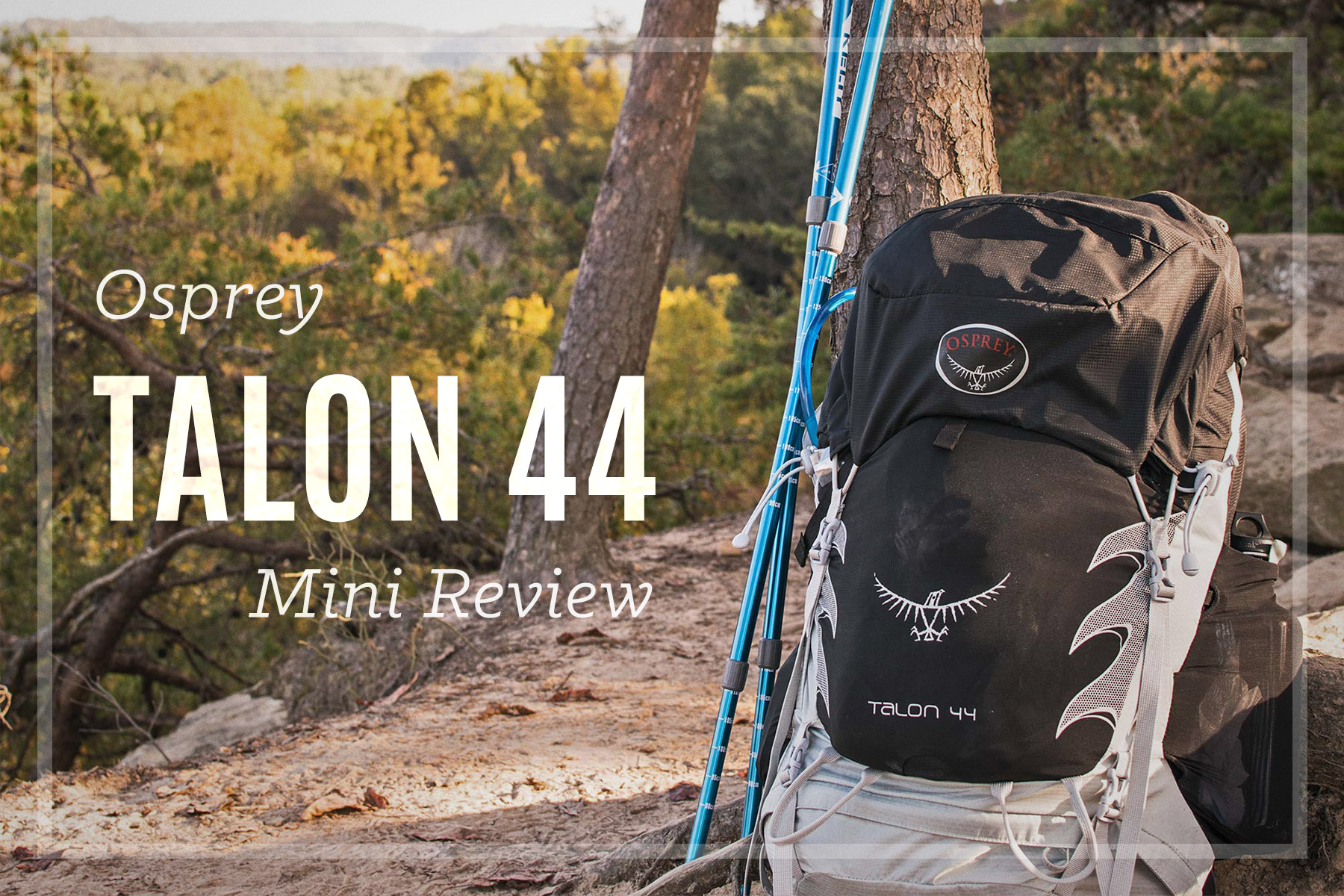 So what am I thinking of the Osprey Talon 44 so far?
Overall Thoughts & The Size of this pack:
I'm a huge fan of the Talon 44 by Osprey! My favorite size packs are between 32 and 50 Liters. So, when someone as well known as Osprey makes a pack that looks and feels this good, and is 44 Liters – I'm sure to jump on it. A pack in this size range carries everything perfectly for a simple day hike or even a couple of days out in the backcountry if you pack on the lighter side.
Organization:
It's been a LONG time since i've used a top loading pack. I kind of swore them off when I got my first panel loader. But I honestly don't know why I migrated away from this loading system. Because the top loading on this pack is excellent! I never feel unorganized with the Talon 44, or like I need to drag out the entire contents of my bag to reach anything.
Organization Cont.d (Sleeping Bag Compartment):
The main compartment of the Talon 44 is also helped out in terms of organization by it's generous sleeping bag compartment on the very  bottom. I really like sleeping bag compartments, but unfortunately they're typically only found on packs that exceed 80 liters in capacity. So i'm impressed that Osprey broke this trend and put a sleeping bag compartment on this pack.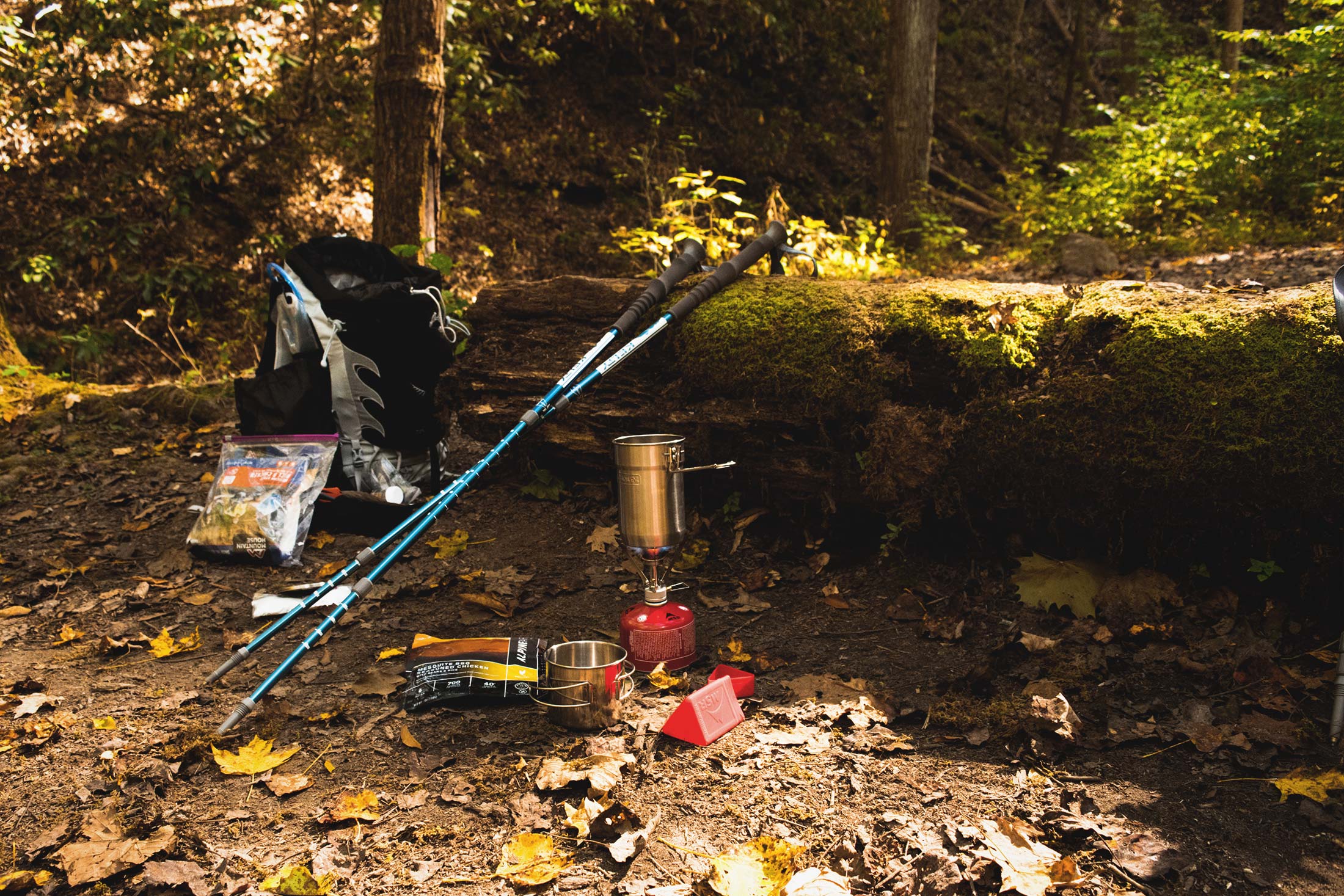 I really appreciate the other organizing features on this pack, which include:
Front Stretch Mesh Pocket:
I love the large stretch mesh "shove it" pocket on the front. I use it to stash my jacket/long sleeve shirt, snacks or other lightweight items.
Removable Lid:
The removable hood/lid is incredibly useful and comes equipped with 2 zippered pockets. One extremely large pocket on the outside of the lid and a smaller one on the inside. I put smaller items in these areas, or things that I need easy/quick access to. And let me tell you…There is space for days in the hood of this pack.
Hip belt pockets:
Oh man do I love these pockets for items that I use frequently on the trails. (ferro rod, sunflower seeds, small flashlight, etc) This is another feature that a lot of companies skip over when making a pack and I don't understand why. Hip belt pockets are incredibly handy.
2 large stretch water bottle pockets:
These pockets will stretch a very long ways. I personally carry my 40oz. Klean Kanteen on one side, and a 2L Platypus Bladder on the opposite side. Both fit perfectly and are easily accessible when I need them.In fact, you can retrieve your stored items from either the top slit in the pocket(s), or through the middle…Which is incredibly handy.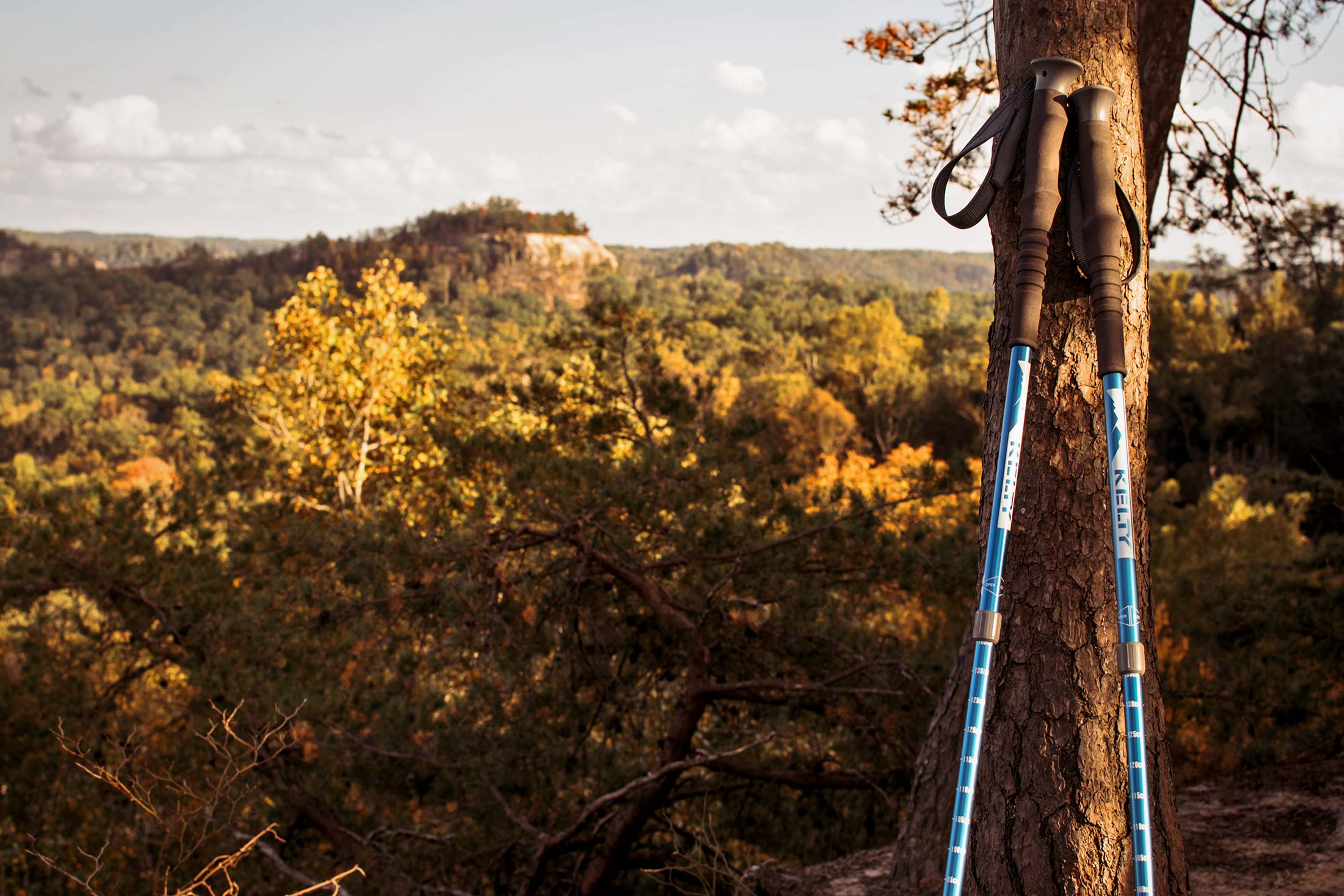 (Noteworthy Design Feature)
Using the Talon 44 with Trekking Poles:
On my latest adventure I used the Kelty Upslope Trekking Poles (which are incredible by the way). And the Talon 44 performed amazingly in unison with my trekking poles. Osprey designed the pack to have a quick "stow on the go" feature…Which is built into the left shoulder strap and left side of the bag. This stow-on-the-go feature allows you to quickly stash your trekking poles. Which I found to be incredibly useful when I wanted to put my poles away, but still have easy access to get them back out.
The stow-on-the-go feature is definitely something that I would miss if I used a pack without it. A+ Osprey!
As if that isn't already awesome enough in terms of how the Talon 44 works with your poles, the front of the pack allows you to lash your poles onto it as well. I really appreciate how versatile this pack is with my trekking poles…As these are now a permanent companion of mine on the trails.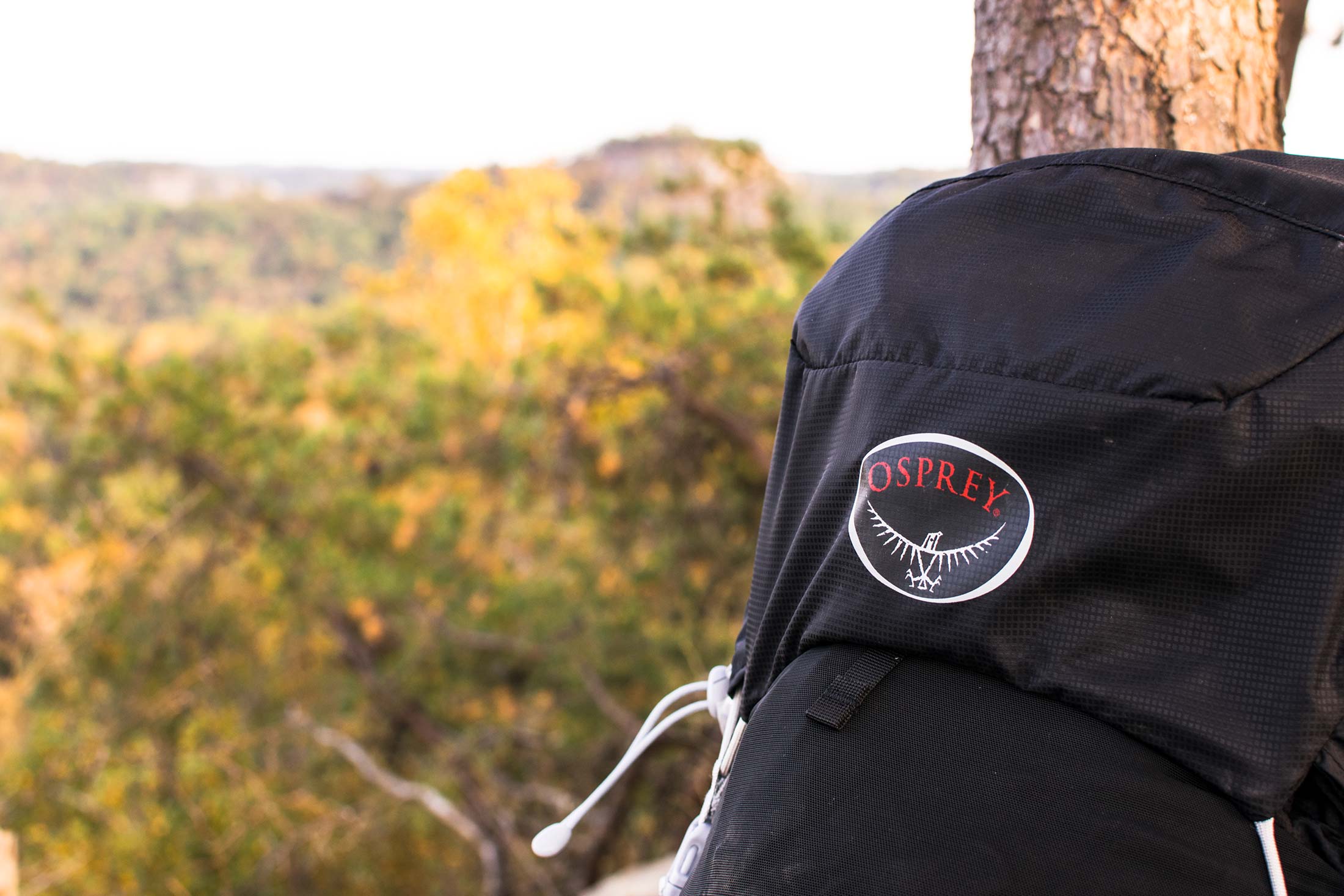 How comfortable is the Talon 44?
Handling of weight:
On the outing you're seeing pictures of I had the Talon 44 loaded pretty heavy. I would say it was around 35-40lbs (I now regret not taking the time to weigh it). Which is at the top end of Osprey's recommended load range for the Talon 44. But you know…Even with all of this weight, the pack still performed incredibly and was very comfortable.
Suspension System Comfort:
Everything synched down super tight, allowing the pack to become an extension of my back. And the "Airscape" suspension system…Oh man. What a dream! I've never had a suspension system that forms to my body quite as well as the Airscape by Osprey does. It's gonna be hard to test other hiking backpacks and not miss the Airscape design!
One minor issue in comfort (the hydration sleeve):
My only gripe comes in with how my Platypus 2L Bladder fit into the Talon 44's Hydration sleeve. The bladder when slipped into the Hydration sleeve made a large hump down the spine of my back (ie: pushing the back panel of the suspension system outward, disabling it's ability to curve with my back). This was extremely uncomfortable and forced me to take the water bladder out and put it into one of the stretch-mesh side water bottle pockets. Which if i'm honest, I do kind of like my water bladder being placed in the side stretch pocket. But I feel like it shouldn't be a requirement, in order to be comfortable.
I'm not sure if Osprey makes a proprietary bladder that mitigates this issue. But I figured it was something worth mentioning to others, especially if you plan on using a water bladder with this pack as I do.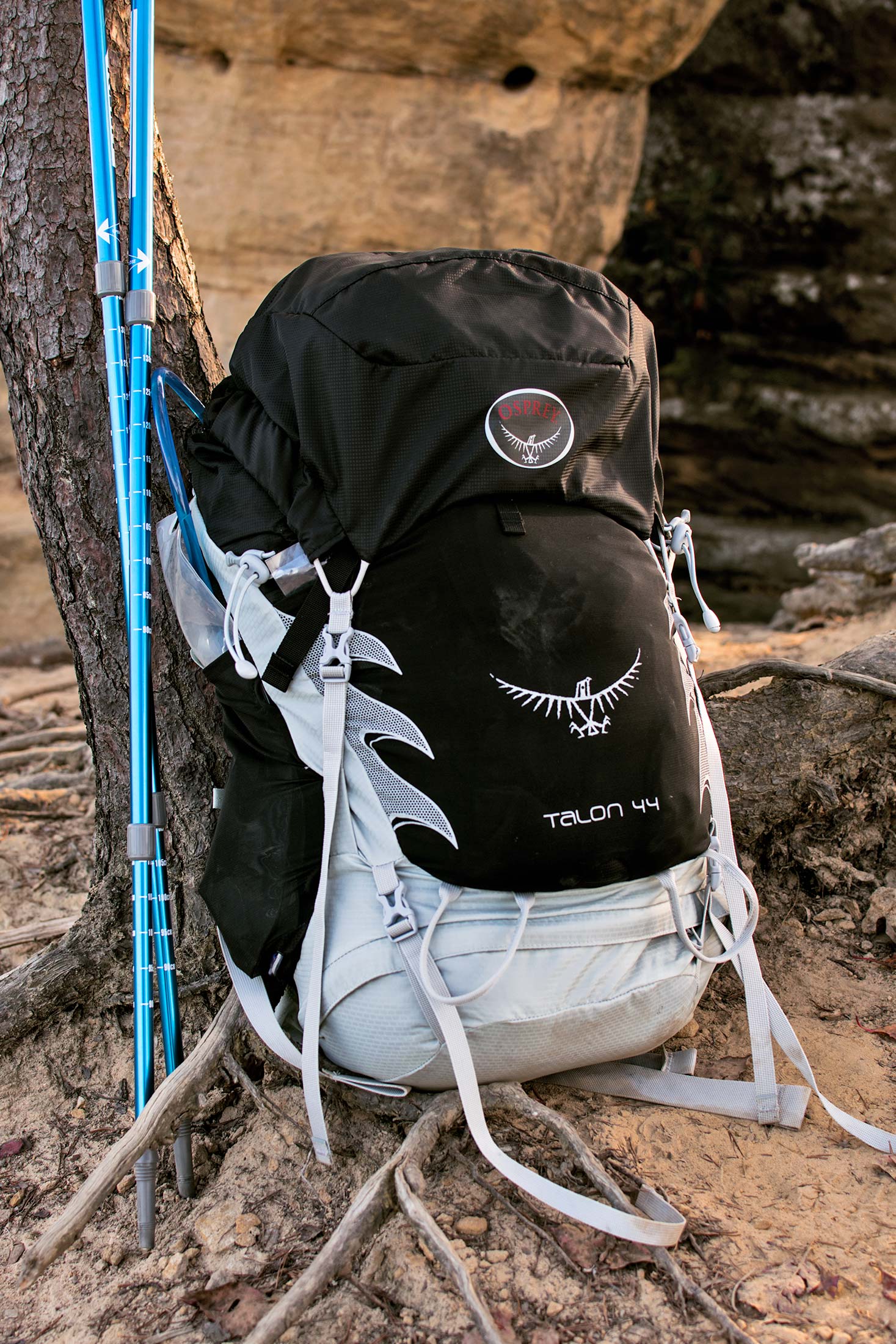 Would I recommend the Osprey Talon 44?
Absolutely I would! This pack is extremely well designed, incredibly comfortable, uses insanely high quality materials and offers a lot of storage space. Foregoing the issue with the water bladder this is a perfectly designed pack. Osprey really put in a lot of neat features like the emergency whistle on the sternum strap, the stow on the go trekking pole storage, the hip belt pockets, etc. As I mentioned earlier, a lot of these small features will be missed when I test/review other packs in the future.
In fact, my much beloved Kelty Redwing 50 will have a bit of competition for who gets brought along on the trails these days. I would probably opt for this pack on day hikes and lightweight overnights. While I would pick my Redwing 50 for the days that I need to haul more weight or stay out for longer.
My score out of a 10:
I would give this pack a solid 9 out of 10 at this point. It would receive a 10 out of a 10, if it weren't for the water bladder sleeve issue. But even with this issue, it's still far from being a deal breaker for me and it's one of my favorite packs to date.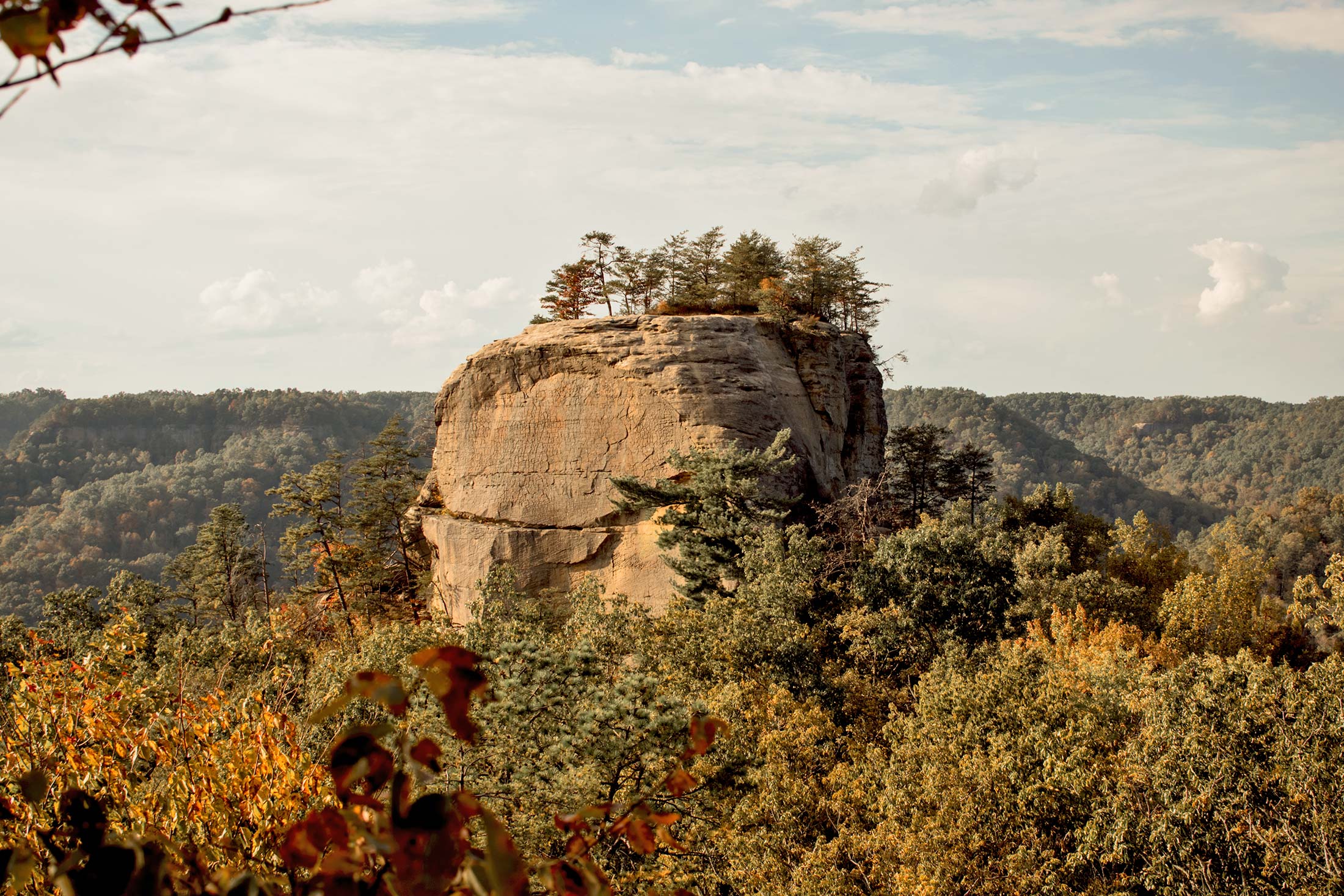 Buy the Talon 44 & Support my project:
If you plan on buying the Talon 44 by Osprey please consider buying it through my Amazon link below. Through your purchase i'll receive a small % rate kickback from Amazon, which helps to keep buying new gear to do these reviews.
Also – Don't forget to follow me on Instagram! Your follows, likes and support mean the world!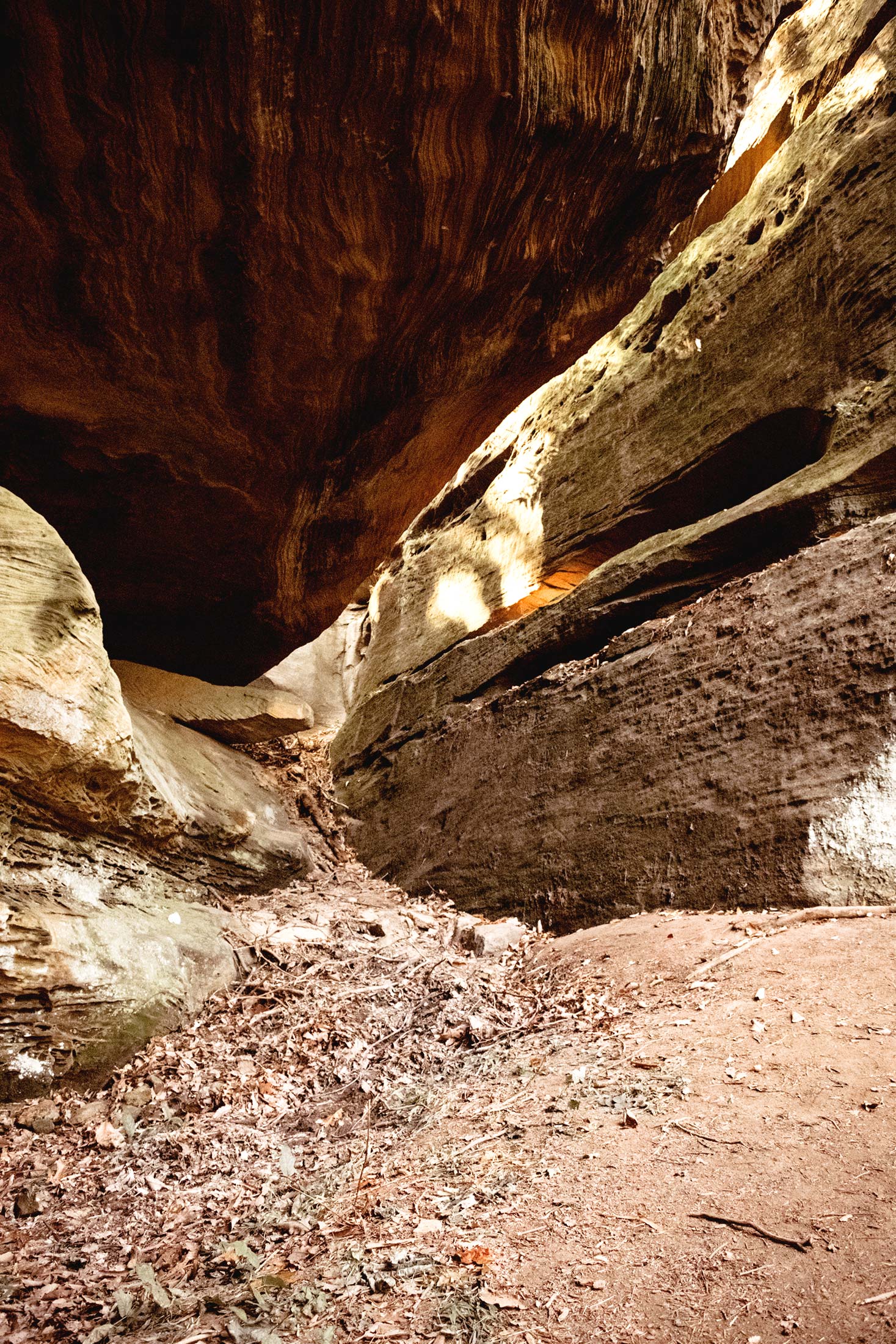 ---