Welcome back to another article in my monthly Gear Series, where I give you guys & gals a peek at the outdoor/camera gear that i'm currently enjoying & testing and share a bit about it! Last week, I chatted about some clothing items as part of my "What I'm Wearing" article.
This week i'm going to chat about some of the gear related items that i've been using on my outdoor and urban adventures as of late!
Adventure Camera Gear
This month, I have been doing a TON of outdoor photography on simple day trips. This has ranged from nature stuff (waterfalls and mountains), to urban adventures in the city. So as a result, my primary gear has been tailored very closely to these various adventures.
I have chose to stick with fairly dark colored clothing to remain low-key on my urban shoots and not make a scene. I have done the same thing with my choice of backpack, everyday carry knife and various accessories that I carry along. The last thing I want, is to be walking around a city snapping pics and looking obnoxious.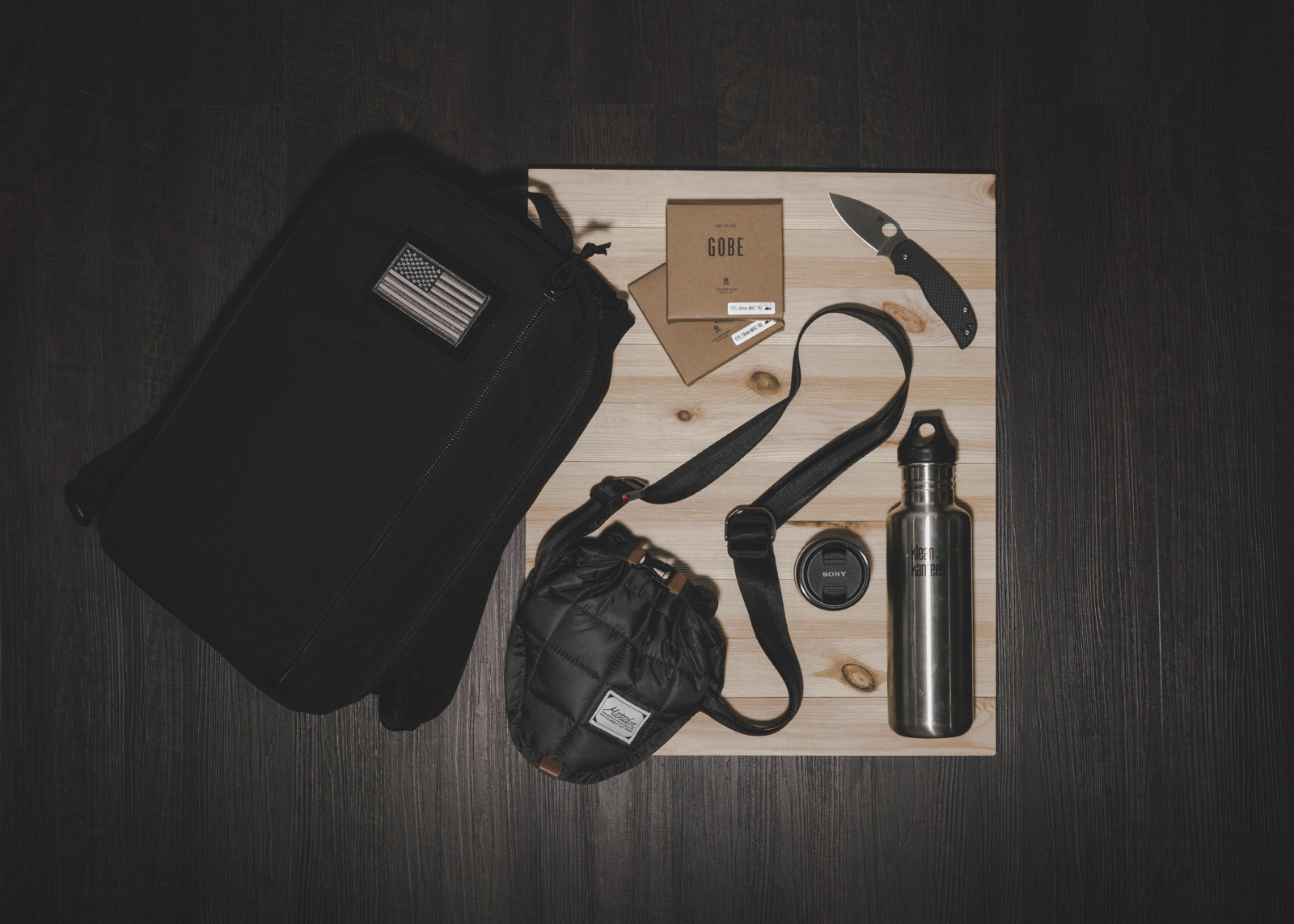 Gear in this Article (click the links to scroll quickly to each):
Recycled Firefighter 12 Hour Bag | Spyderco Sage 5 | Peak Design SlideLITE | Matador Camera Base layer | Gobe Camera Filters | Sony 50mm 1.8 | Klean Kanteen
Recycled Firefighter 12 Hour Bag
I have been packing the "12 Hour Bag" by Recycled Firefighter a lot as of late. This is a small 12 Liter pack that features a wide open layout, a lay-flat design and a minimal pocket configuration (one front slash pocket, 2 internal zipped pockets). This bag and Recycled Firefighter's past "Chief" backpack are some of my favorites for travel. They are so wide open in terms of design, that they can adapt to a multitude of different purposes.
This pack is ideal for simple day trips where you need a no-non-sense pack that will withstand a ton of abuse, not take up a ton of room, but still offers enough room for the necessities.
(Buy the 12 Hour Bag @ RecycledFirefighter.com)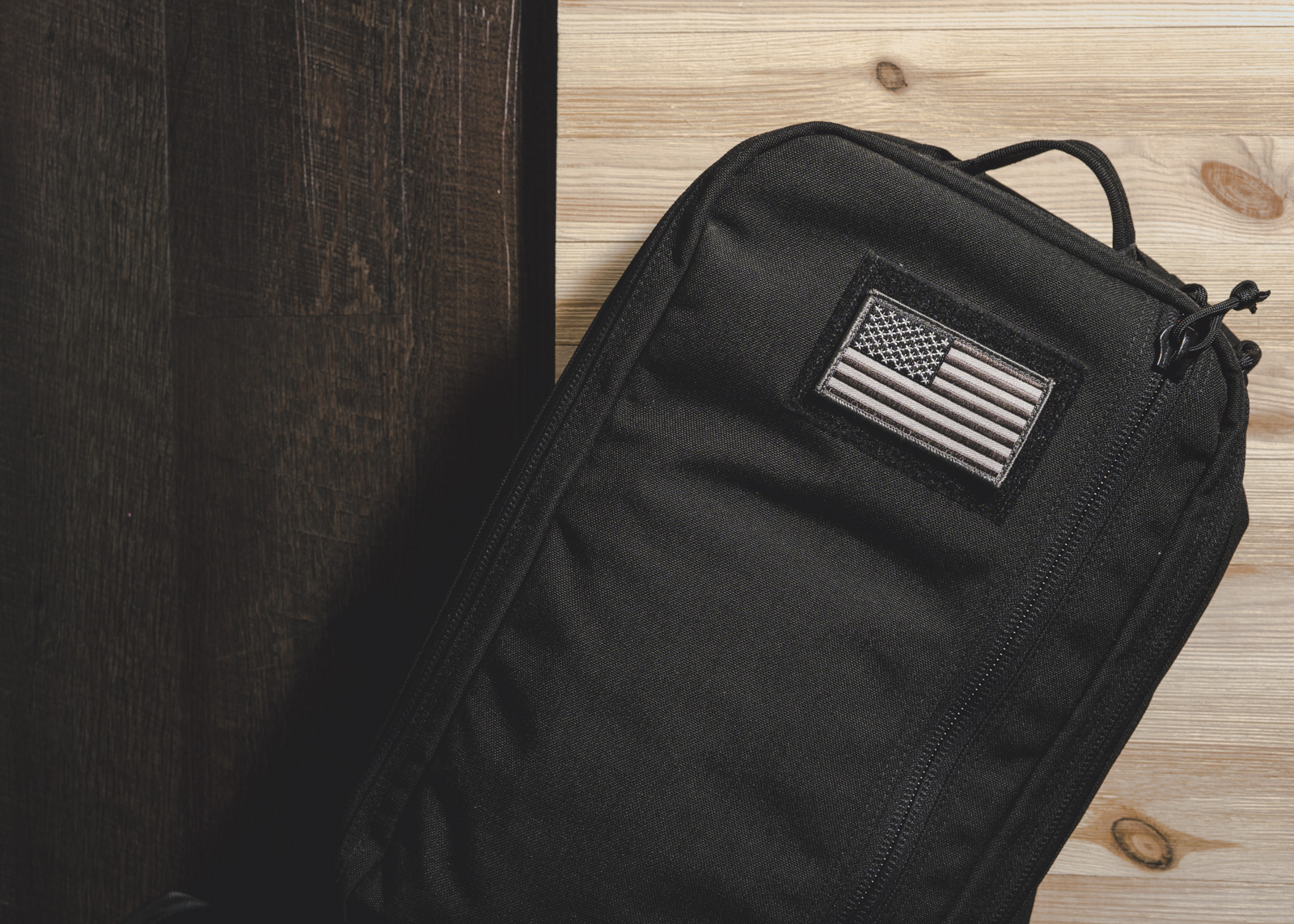 SpyderCo Sage 5
I've been packing the super lightweight and handsome Spyderco Sage 5 as of late. It's no secret that i'm a huge fan of Spyderco Knives. In fact, you're going to see many more of them in the months to come (some will be more expensive offerings, some will be budget conscious).
Why do I love Spyderco Knives so much?
They're innovative, well priced, ran by great individuals and they are head & shoulders above the competition in terms of quality.
You would be hard pressed to find a better knife than Spyderco. And afterall, I love showing you guys & gals high-value options, that will serve you well for years to come!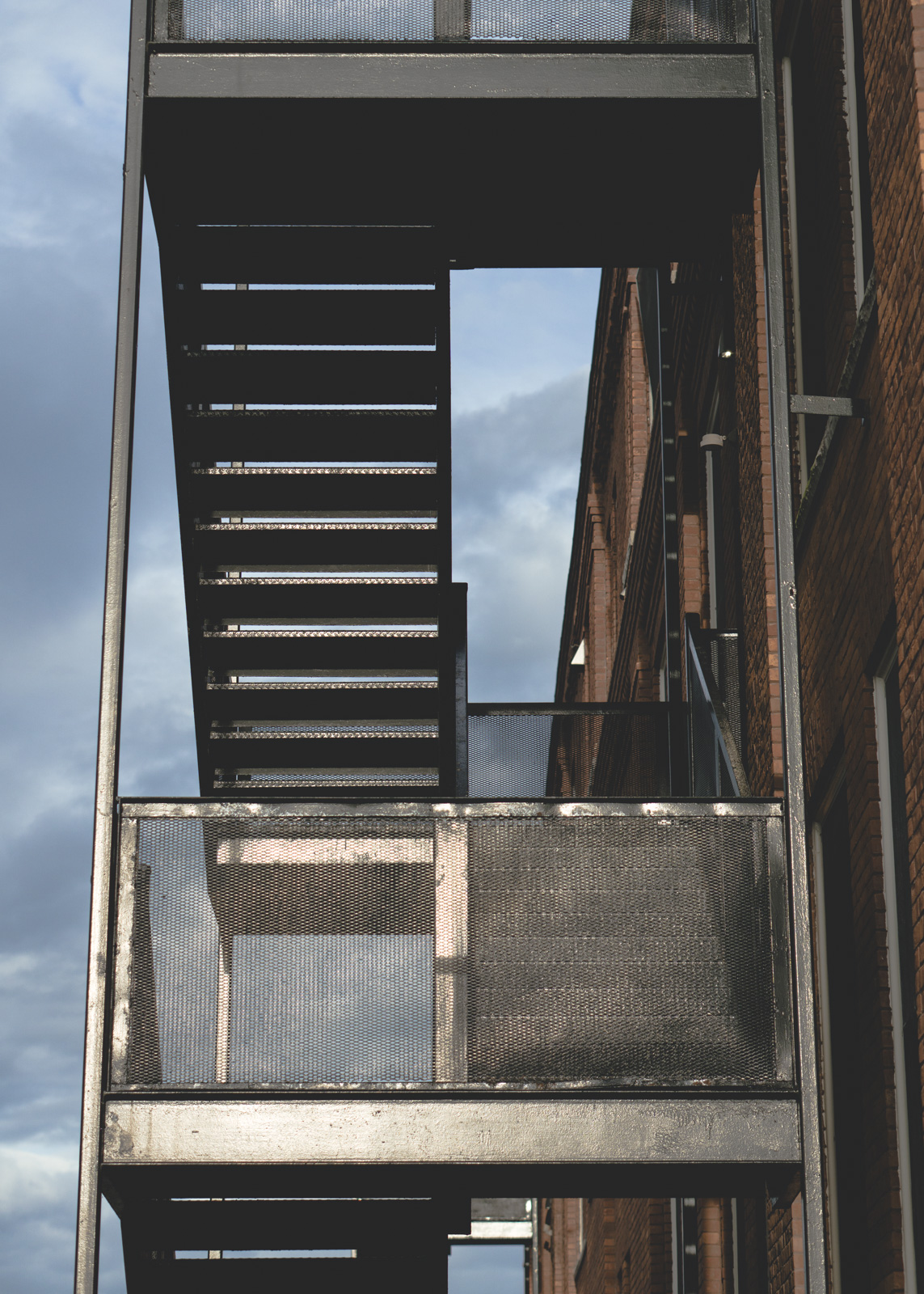 So what makes the Spyderco Sage 5 so amazing?
It's incredibly lightweight (3.2 oz), making it the perfect knife to carry anywhere without weighing you down.
It's absolutely gorgeous with its carbon fiber/g10 handles and full flat ground silver blade.
The compression lock, paired with the generously sized "spyderhole" make this an excellent knife for one-handed use.
The pocket clip is brilliant. It rides deep in the pocket, and hangs on tight.
Spyderco's S30V Blade Steels are among my favorite for everyday use. They hold an incredible edge for a long while and resharpen very easily.
(Buy the Spyderco Sage 5 on Amazon)
Peak Design SlideLITE Strap
This strap has absolutely changed the way that i'm able to carry my camera on outdoor adventures. It quickly and easily adjusts to the perfect length with a simple slide of its buckles. Which is a killer feature when I need to adjust my camera as i'm tromping through insane terrain (oh yeah, rhyme intended).
I can easily wear the SlideLITE as a neck strap or shoulder strap…And I do alternate between these 2 configurations quite often (most commonly worn as a shoulder strap while hiking). It also quickly disconnects if I need to ditch the strap when i'm using my camera on a tripod, or storing it in a tight spot.
The SlideLITE strap is honestly the best strap i've seen on the market. Most straps are not versatile for the end user. This strap however, can be configured to your liking and to fit the adventure at hand. I'll be using it for years to come.
(Buy the PeakDesign SlideLITE on Amazon)
Matador Camera Base Layer
The Matador Camera Base Layer is a Hall of Famer at this point! I love this little accessory and you can read all about it in my written review here.
(Buy the Camera Base Layer @ MatadorUp.com)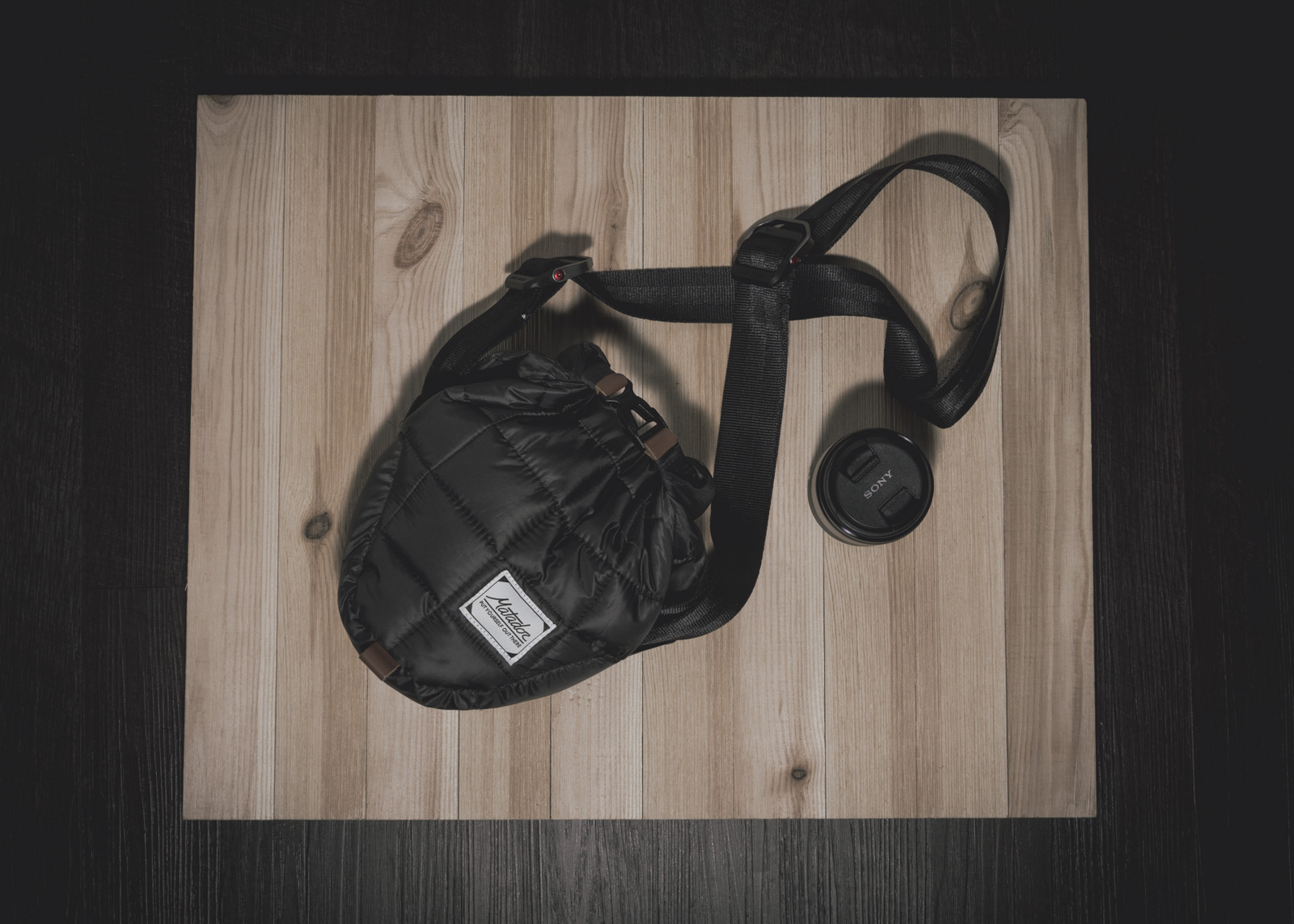 Gobe Camera Filters
I have loved my Gobe Camera Filters as of late. I have them for pretty much all of my lenses. I own the UV's, ND's and CPL's. All of which produce stunning results. You would be hard pressed to find a better value in a lens filter out there….I highly recommend them.
Pro-Tip: If you can afford it, spring for the SCHOTT Glass products and their higher end products marked with ▲▲ or ▲▲▲. They are a nice step up in quality, and are still well priced.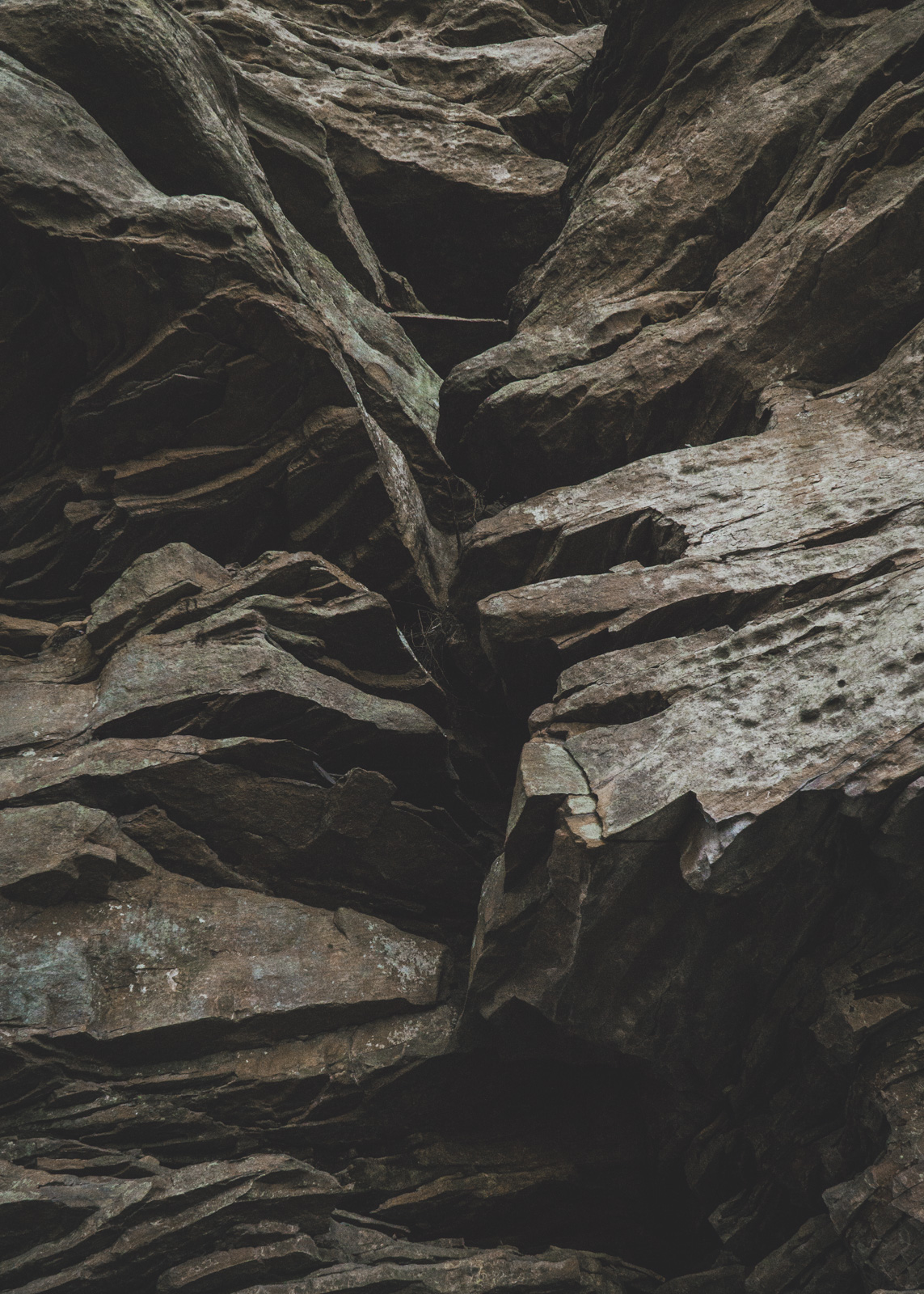 Plant trees with Gobe
Per filter that you purchase from Gobe they will plant 5 trees. I love businesses with initiatives like this. Anytime a company gives back to others, or to our environment I get excited! Good work, GOBE!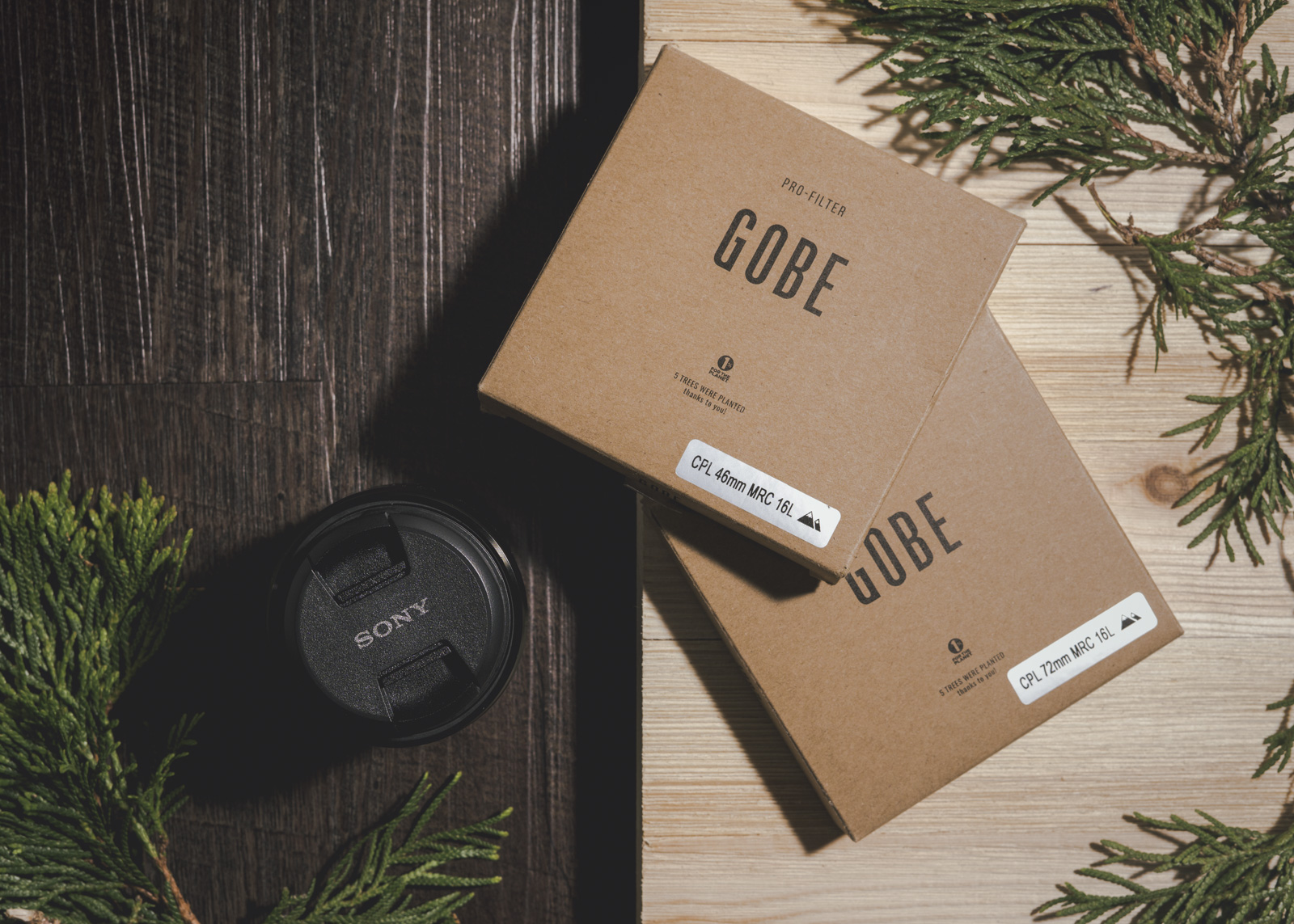 Sony 50mm 1.8 Lens
I have been using the Sony 50mm 1.8 Lens for about a week now and have been enjoying it so far. I plan to use this lens for a lot of my product photography, portraits and some outdoor low-light shots in the near future.
I'm always reinvesting into my camera gear, to try to further boost the quality of what you all see. I hope the 50mm 1.8 delivers on those efforts.
(Buy the Sony 50mm 1.8 on Amazon)
Klean Kanteen's
I've used my Klean Kanteen's for years now and they are the absolute best outdoor bottles on the market. They can be put over a fire to boil water/cook in, you can easily carry them with the loop cap and they can take a beating. This particular bottle has been in use for at least 2 or 3 years. It's fell down mountains, been knocked against rocks and pretty much anything you can imagine. It still looks incredibly nice and has not failed me in the slightest.
Klean Kanteen is also a 1% For the Planet member. They are very passionate about eliminating waste and making our world a better place.
See a trend here? I LOVE companies who strive to do something bigger than just selling products! Keep it up, y'all!
(Buy Klean Kanteen's on Amazon)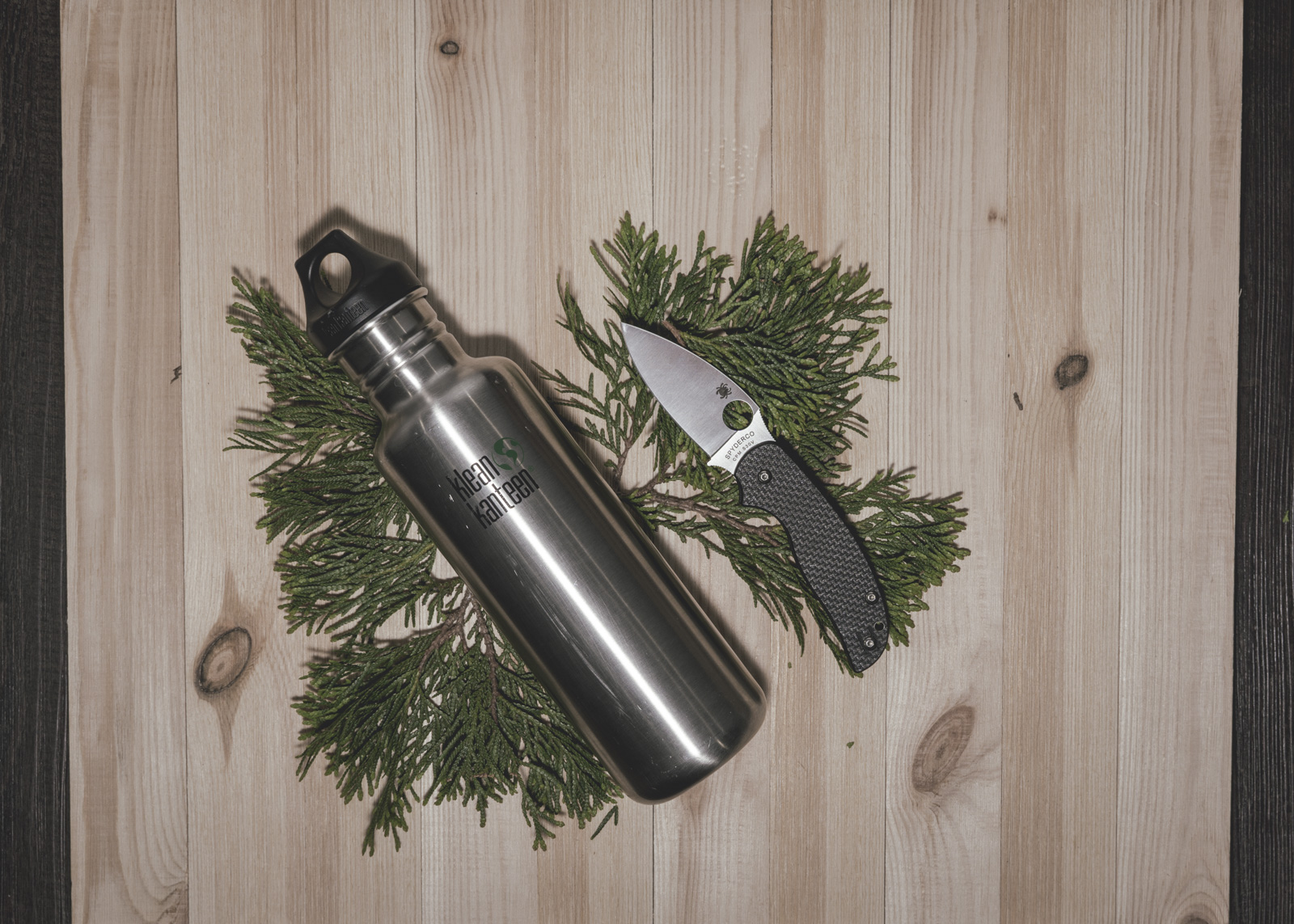 'Till Next Time!
Thanks as always for following along, everyone! I'm having a lot of fun with this series and bringing you all fresh gear each month! If you're digging what you see, drop me a comment below…I always love chatting with you all.
* PS: If you plan on buying any of these items please use my Amazon Affiliate Links above, as it helps support these articles & future adventures.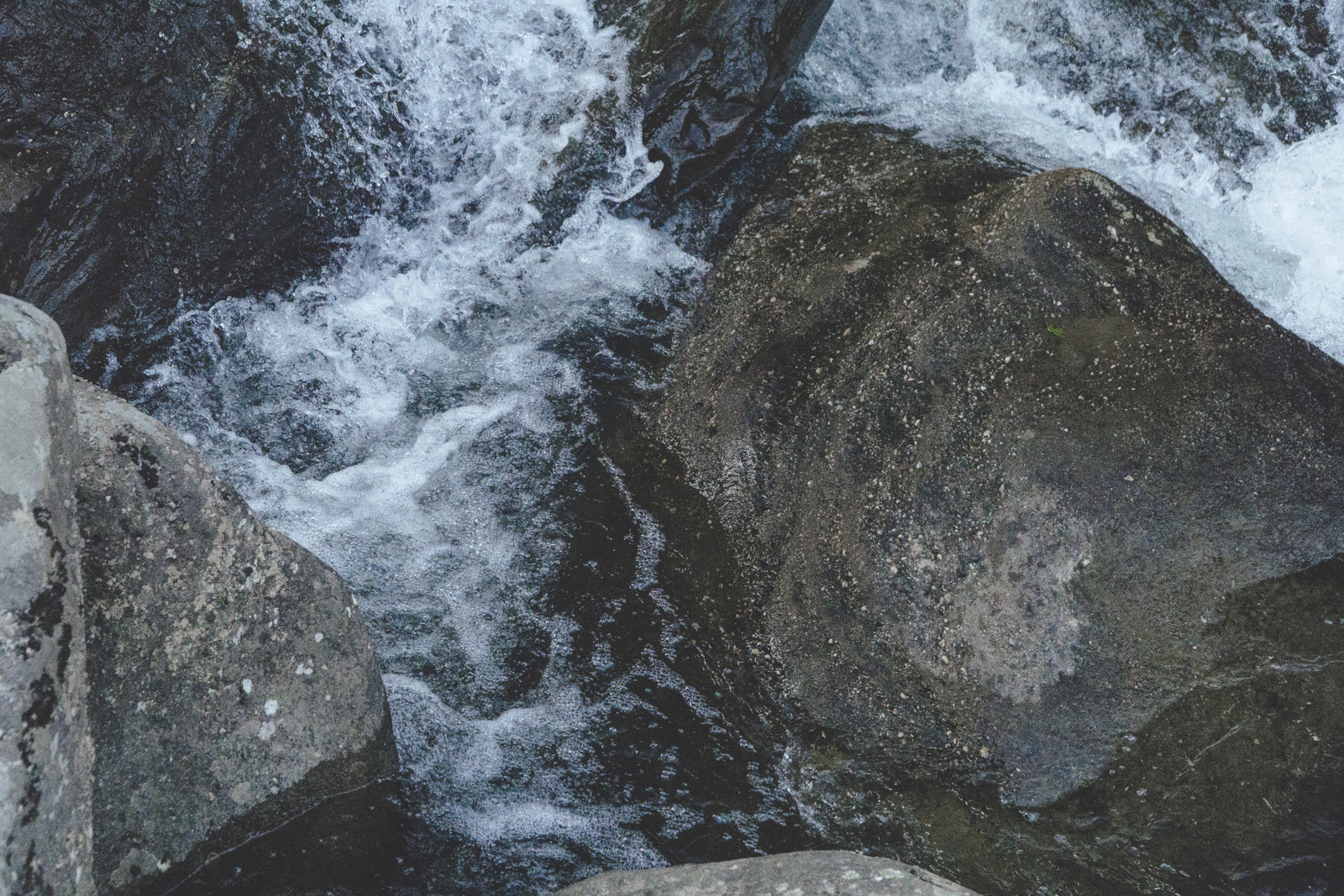 Follow along on Instagram & Facebook:


---