Howdy & Welcome back to another Knife Review, folks! Today i'm coming at you guys & gals with another high value Mora. I recently put out a review of my beloved Mora Bushcraft Black, which received a solid 10 out of a 10. And today i'm bringing you all the new for 2016 "Kansbol" by Morakniv.
So, for the next few minutes I am going to bring you my full-length written review for this new knife. Let's see how it stacked up!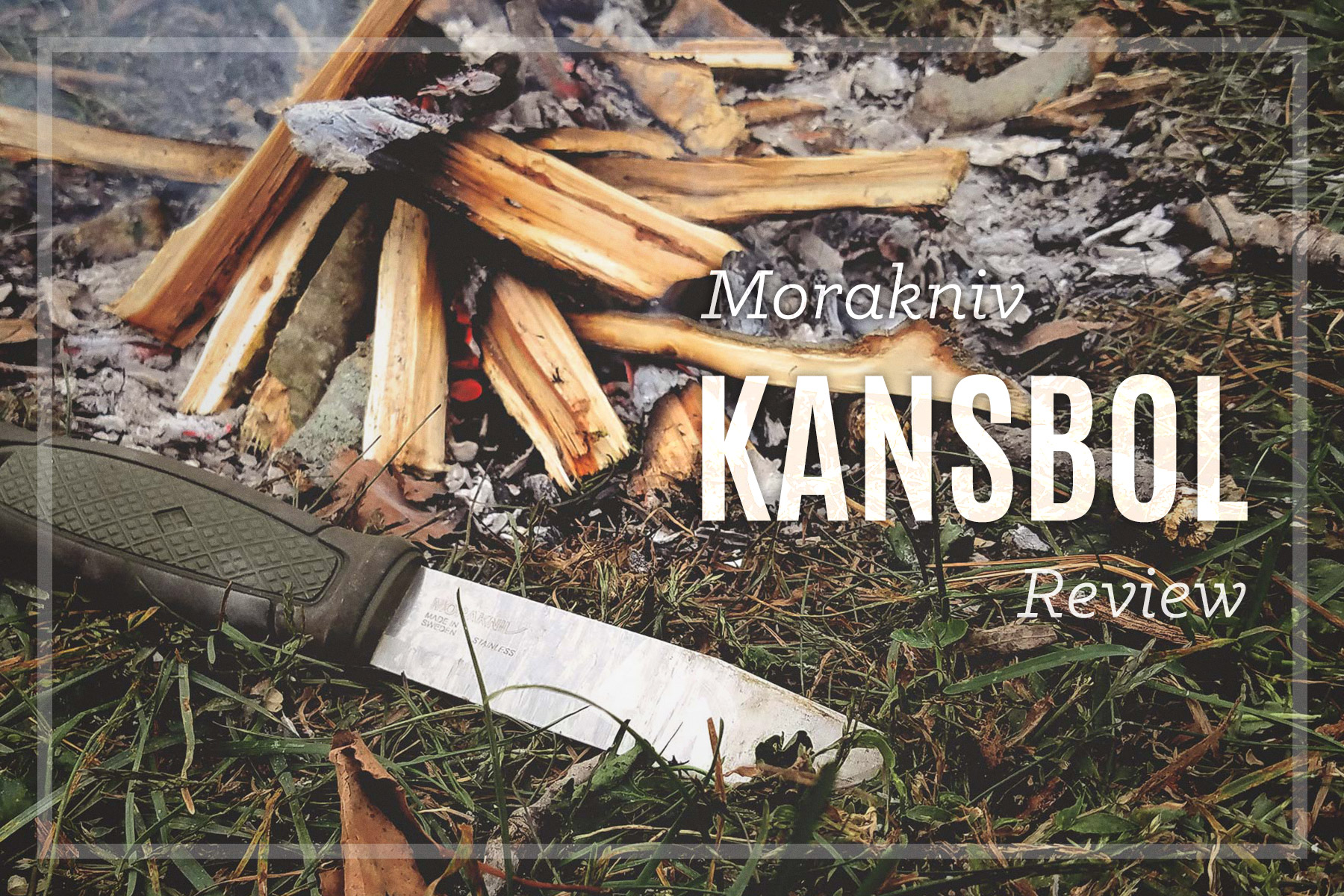 Price VS. Value of the Mora Kansbol:
Price Range:
The Mora Kansbol is a steal at $29, with the regular sheath. And $45ish, with the multi-mount sheath. I personally went with the regular belt sheath, as i'm not much of a molle or alternative carry kind of guy.
My Kansbol was purchased from GPKnives.com
Value vs Price on the Mora Kansbol:
I was recently in our local big-box sporting goods store talking with one of their reps. He was asking me what kind of knives I was into and I replied with some brands/styles. I ended up getting onto Mora's as they recently started stocking them in their store. He had no clue about the brand, neither did some nearby customers/staff. So I had a little Morakniv 101 Class in the middle of the aisle way (resulting in one fellow buying one).
I'm going to echo what I said in the store that day, in regards to value:
You are going to be hard pressed to find a better knife even within the $100 price range than certain Mora's, the Kansbol included. And within the $30 price range…forget about it! This knife wins in this price range, hands down.
I am not a Mora Fan-Boy because of silly reasons, and I don't get paid or get free stuff for anything I say here. I personally purchase all of my Mora's because I love them and they are no-non-sense knives. I put their value head and shoulders above the "$100 and under" bushcraft/camp knife competition.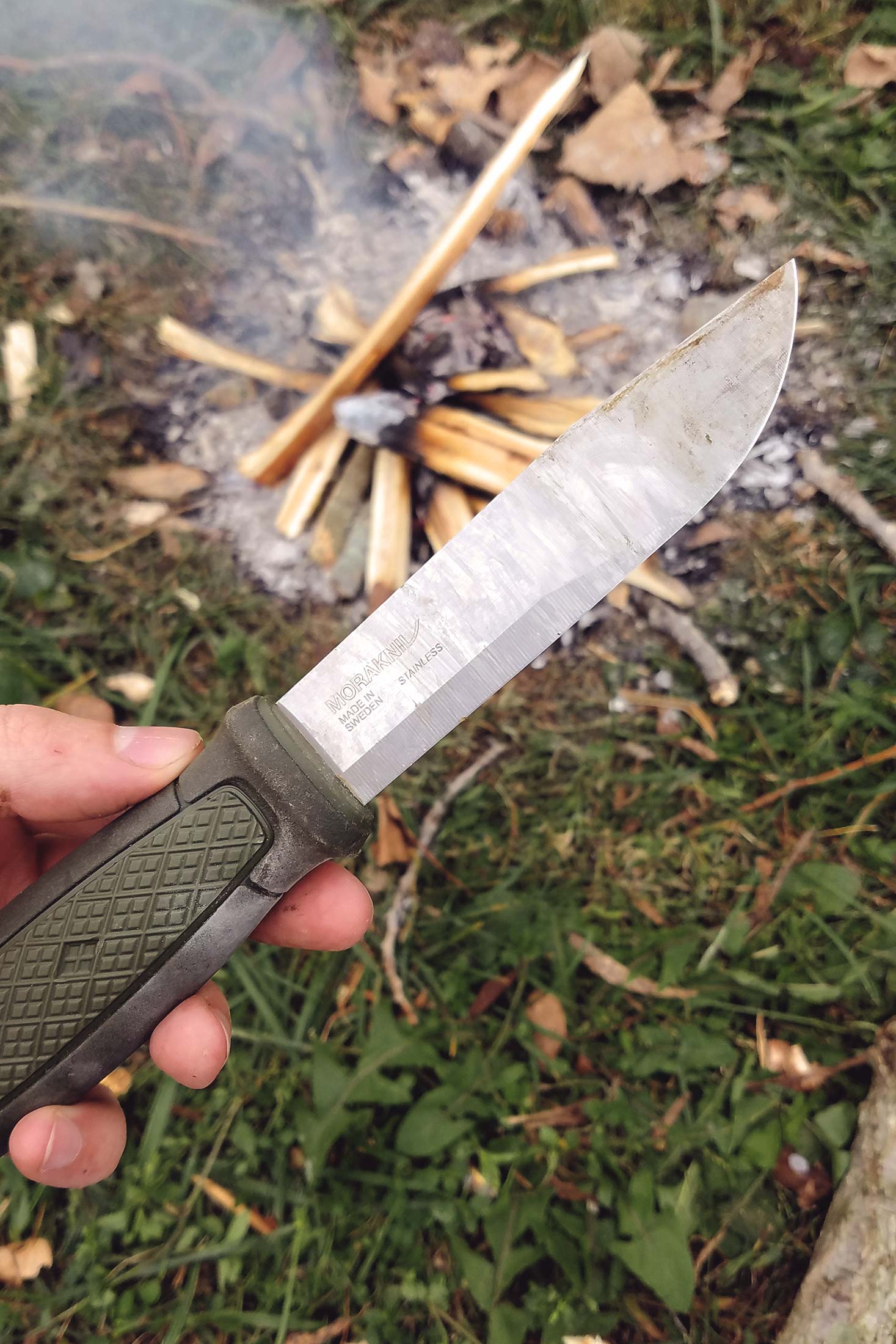 Feel of the Mora Kansbol:
Feel In Hand:
The feel in hand is excellent, folks. I wear a small/medium glove size (skinny hands, long fingers) and it fills my palm out perfectly…With some excess grip length for larger hands.
The handle texturing is plenty grippy, even when wet. But what's most important is it is not overly aggressive to the point where it becomes uncomfortable during extended use.
I've come to find that bushcraft/camp knives need to feel and look a bit boring in the grip. And to some, the Mora Kansbol may look/feel that way at first grip.
What i'd recommend to people in the mindset that knives have too have an overly complicated (looking & feeling) grip is this: Sit down and use the knife for an hour or so…You'll appreciate a "boring" grip. Grips with a boring appearance and initial feel respond to your hand a whole lot better during extended use. And they mitigate hot spots while you're using them a whole lot better than a crazy/overly designed grip will.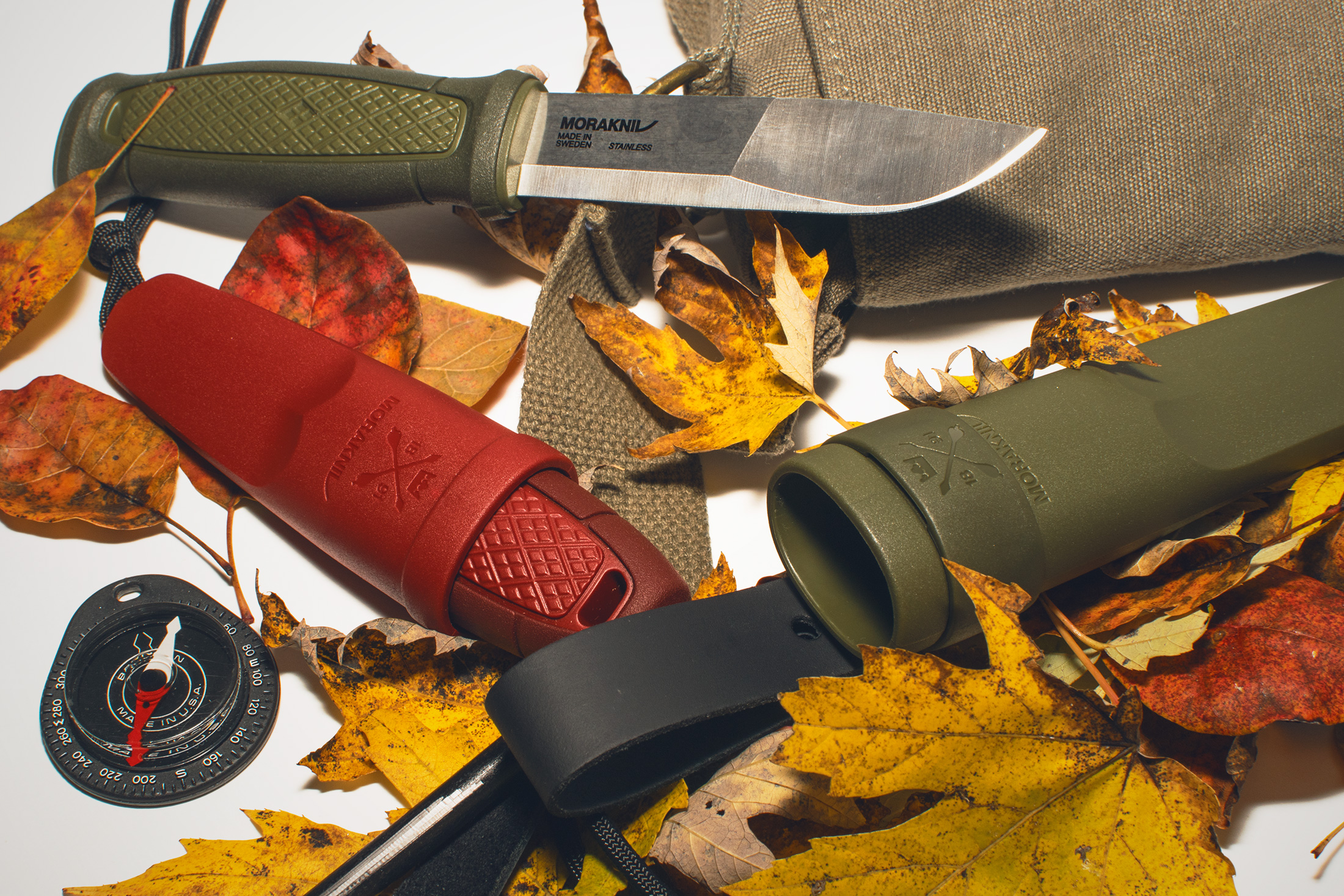 Mora Kansbol Belt Sheath:
Above is a studio shot that I took of my Kansbol and Eldris (soon to be reviewed). It's unfortunately the only picture of the sheath that I have on hand at the moment. But let me tell you…I love this sheath. Which is no surprise, because i'm a fan of Mora's sheaths.
Mora did something new this time around though: They made these sheath's fully ambidextrous, so you can insert the knife with the blade edge pointing to whichever direction you prefer. This wasn't an option for the Companion's or even the Bushcraft Black.
They also did an excellent job with the leather belt loop attachment. This was a great change for their sheaths!
I much prefer the new leather belt loop over the classic clip style, as it drops the knife down lower and offers a bit of movability to the sheath while you're walking around, kneeling, sitting, etc.
I do have a slight fear in the back of my mind about how well the rivets will hold up over time (that hold the leather onto the sheat material). But I guess that's all to be seen. And for the record, the rivets have NOT shown any sign of weakness…it's simply a thought.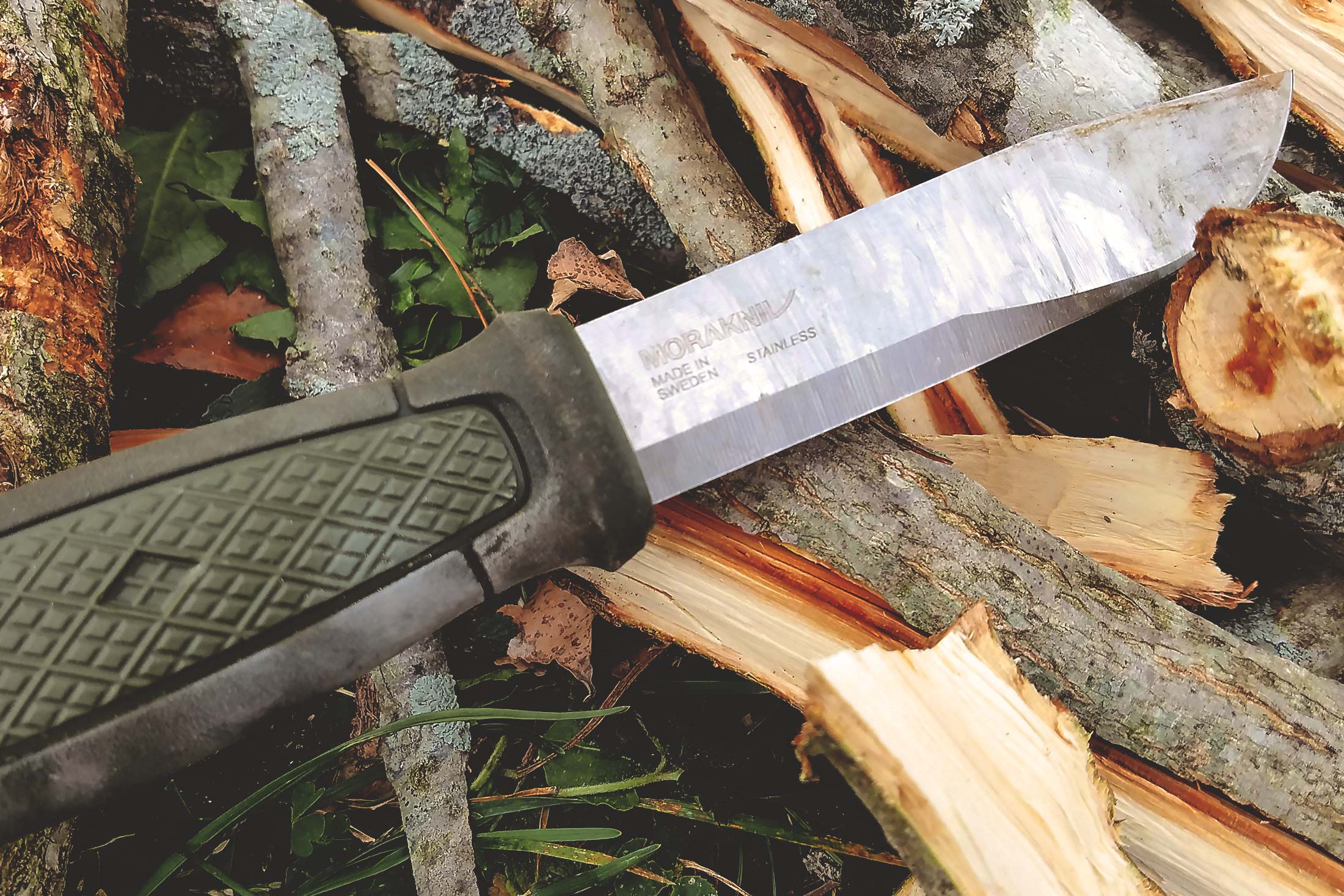 Performance of the Mora Kansbol:
I am happy to report that this knife has performed past my expectations. I've used the Mora Kansbol mainly for fire making and food prep. So essentially, the tasks that you would need to do at your base camp. So, let me explain how this knife performed in the various tasks i've used it for:
Batoning:
I am seeing that Mora is officially promoting batoning with this knife on their site. Which is kind of a surprise since it's not a full tang knife. So upon seeing this, I thought to myself…
Well – I only spent $29 on this rascal, let's have some fun and really put it through it's paces. And I did.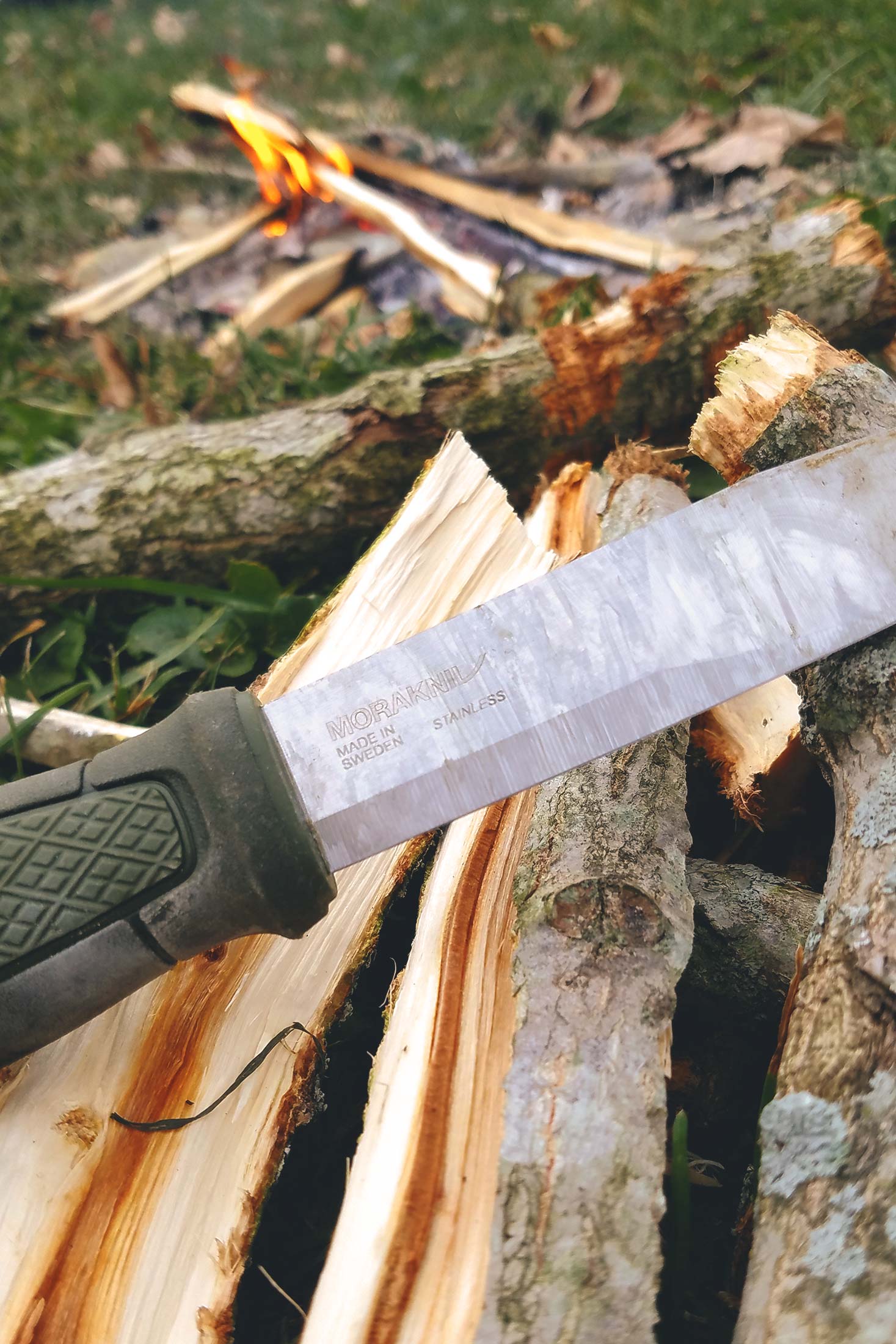 I batoned this knife for a solid hour and a half on the outing you're seeing pictures of. I put it through every bit of wood I could find. It batoned through small kindling like butter.
And even when I notched it in for some punishment through 3.75″(ish) pieces, where only the tip was sticking out…It still performed admirably. The tip did not bend or break during these grand-slams. And I did not see any chips as a result of any of the abuse I put the Kansbol through.
There were moments when I did think to myself, "Oh no, this blade is gonna rip out of the handle". However, the Kansbol did not come close to giving up.
Though it's not full tang, i'm not afraid of batoning with it…And apparently it's not afraid of batoning tasks either.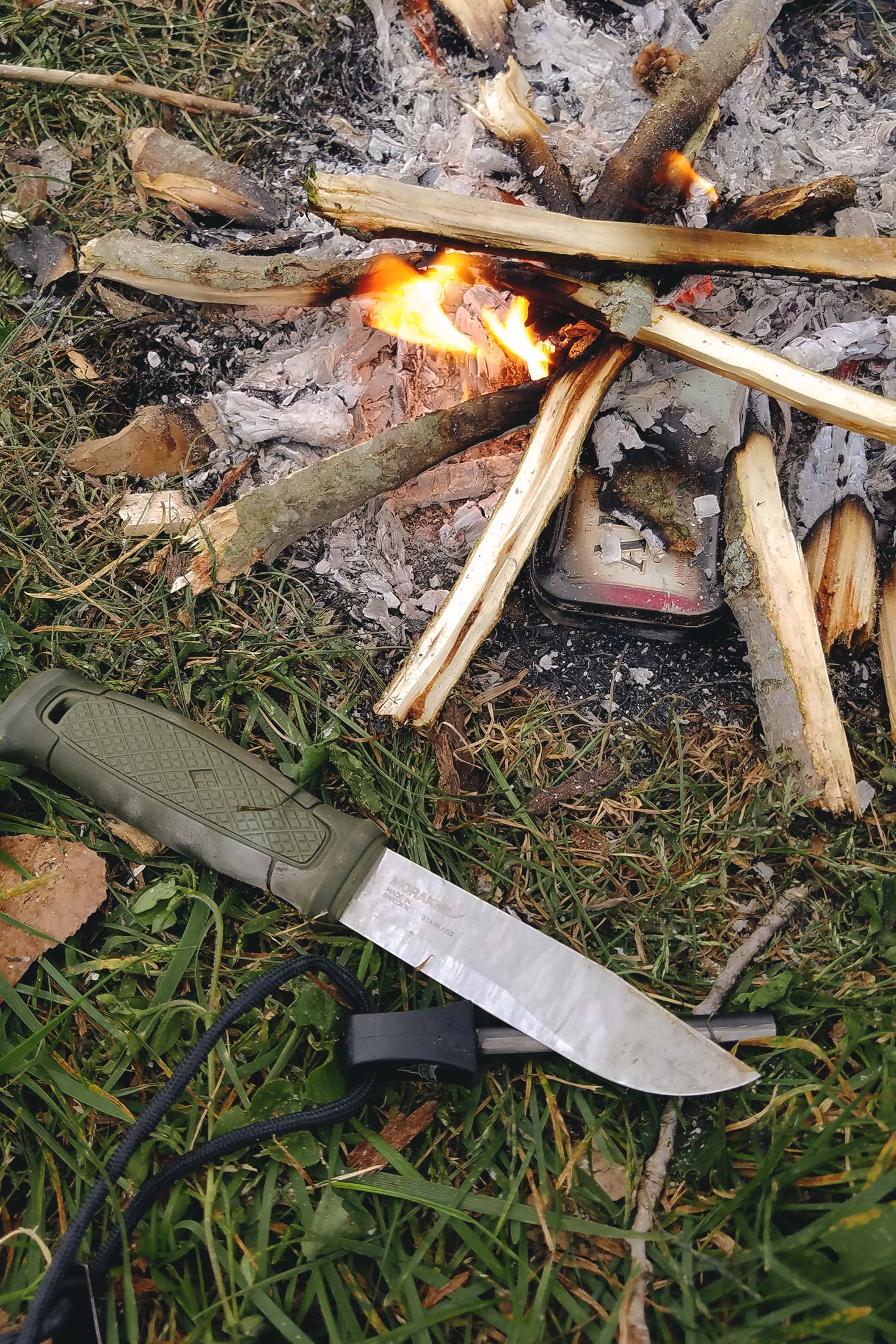 Firemaking:
The new 90° spine that Mora is putting on their knives is excellent! Long gone are the days of buying a Mora Classic or Companion and having to put your own 90° spine on it…Thanks Mora!
I never struggled to throw a shower of sparks from my ferro rod with the Kansbol. It performed better than I could ask for, in regards to fire making with a ferro rod.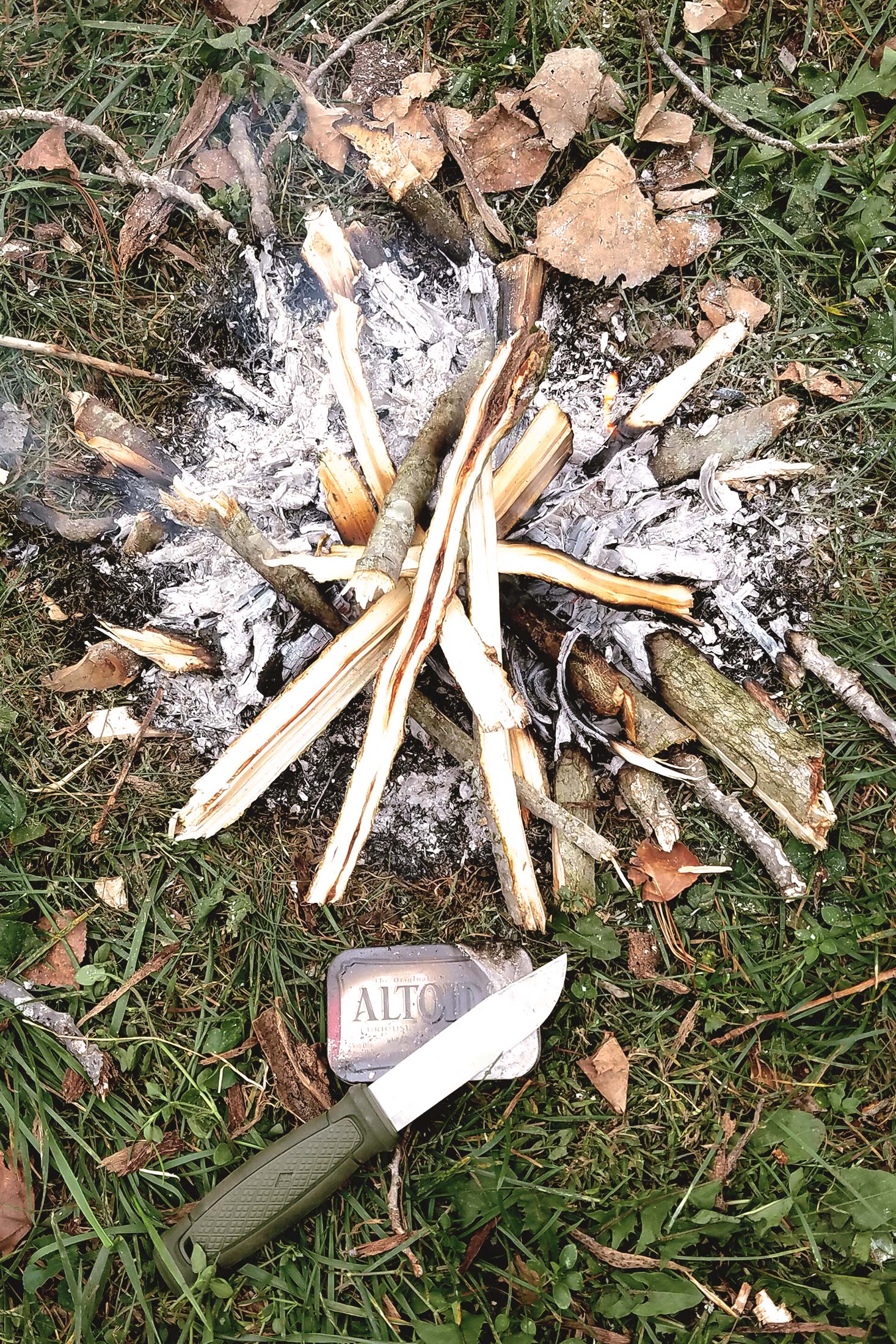 Show above: Taking a break to make some charcloth for my kits.
Food Prep:
I can say that this knife is surprisingly nice for food prep. You will of course need to choke up and use the end/belly of the blade, as the Scandi grind bites far too deep on food. But Mora definitely added some versatility to this blade, by adding the flat ground portion at the end. I appreciate this.
Would I use the Kansbol as my primary food prep knife? No way.
But that's not my intention for this knife. This is a belt knife for the woods. However, I do appreciate that it can hold it's own on food prep tasks, if needed.
(Sorry to disappoint, but I have no cool pictures of me cutting up veggies for my much loved chicken soup.)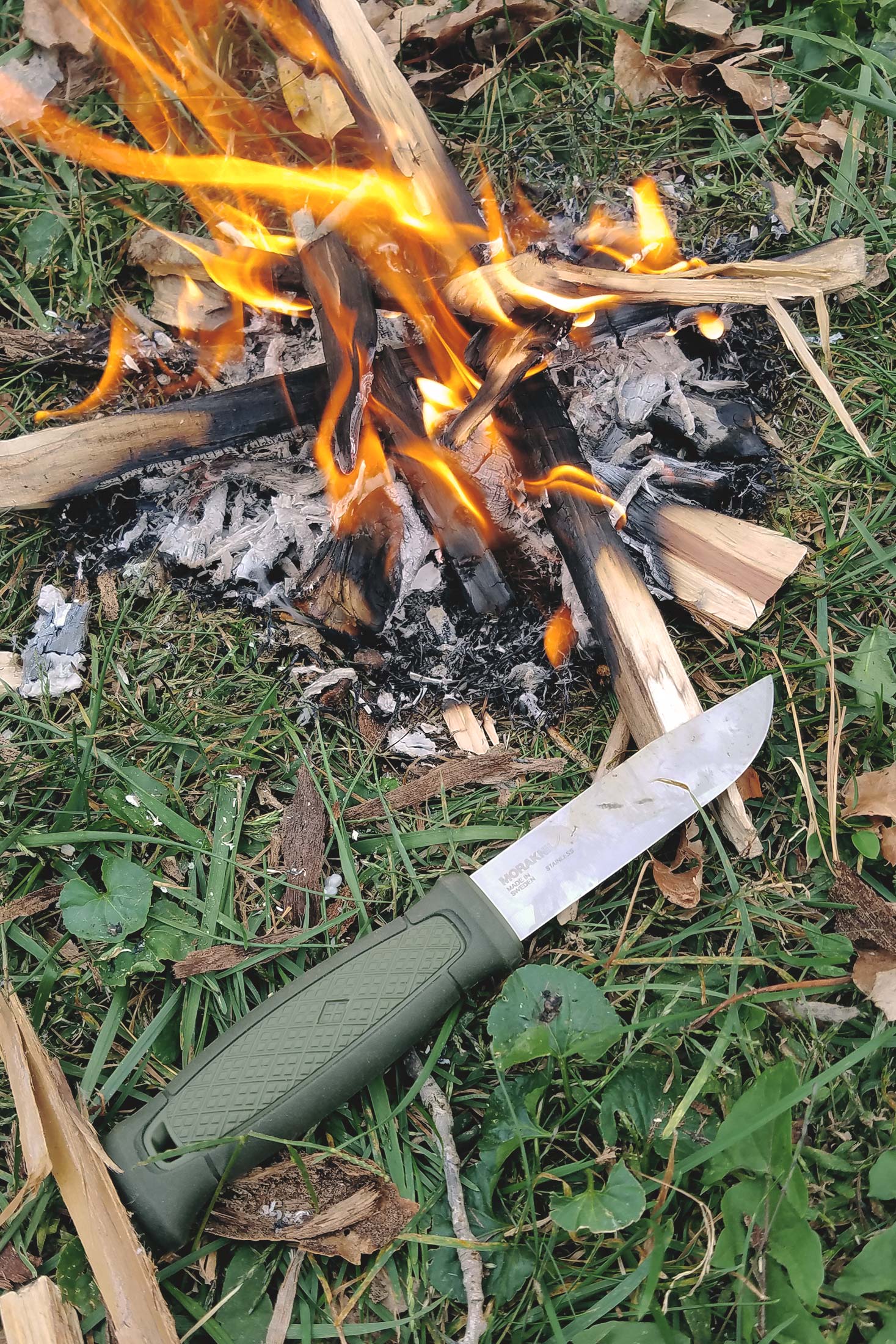 Overall Thoughts on the Mora Kansbol (10 out of a 10):
I am a huge fan of the Kansbol. I think Mora did a great job on this knife. And they brought it to market at the perfect price. It has performed perfectly for my intended use as a lightweight trail and camp knife, that can handle some more serious abuse.
I couldn't be happier! I give this knife a solid 10 out of a 10.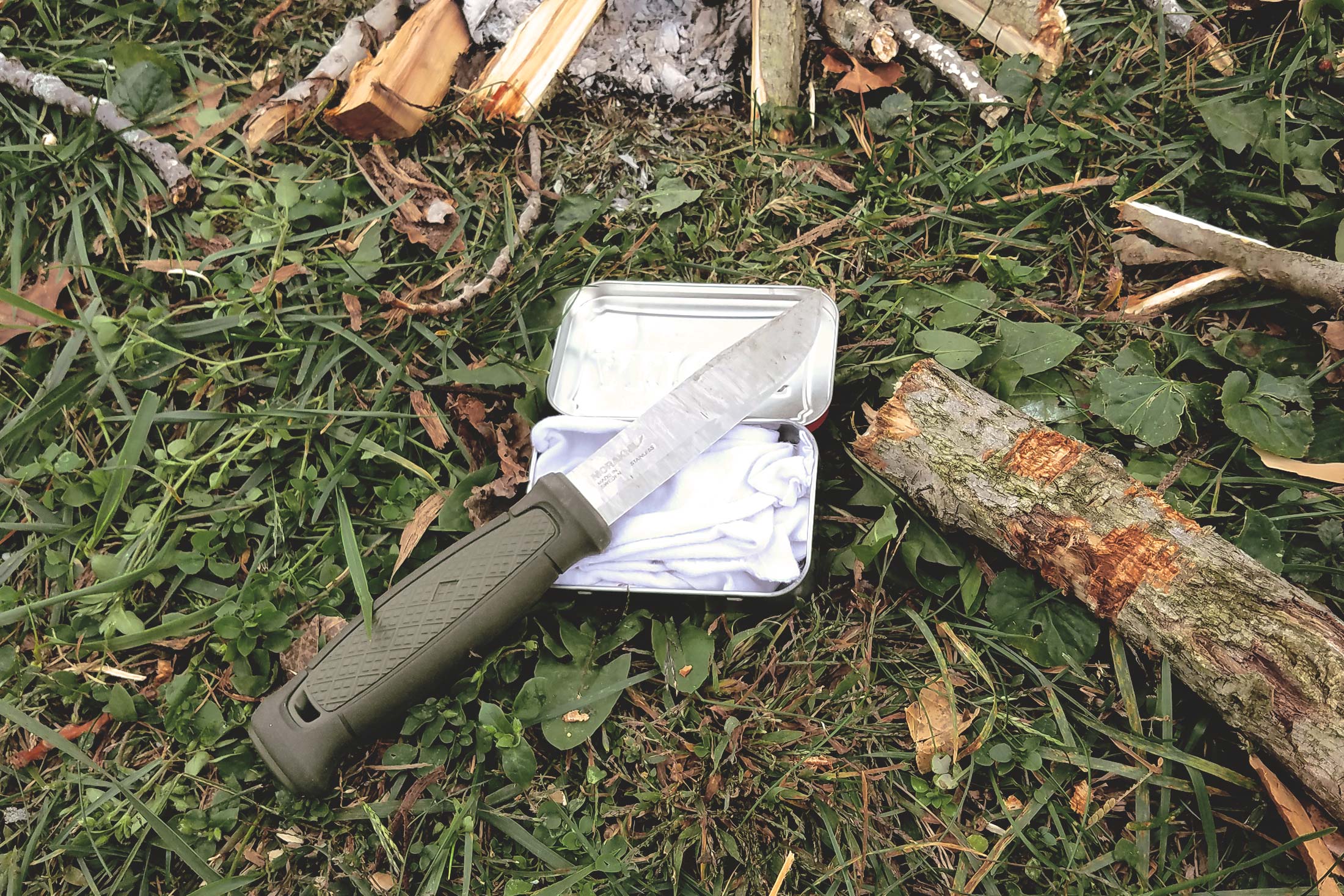 Show above cutting up some fresh strips of cotton material for my charcloth.
Buy the Mora Kansbol:
I would typically recommend purchasing from my Amazon Affiliate link as I receive a small percentage rate kickback from your purchases. But I would recommend waiting 'til they bring their prices down on Amazon as they are currently $40 for the basic model. (This will likely change over the coming months as this knife has been out for longer.)
GPKnives: But until then, I recommend shopping with the fine folks over at GPKnives.com. They have this knife priced right and are a great company to deal with.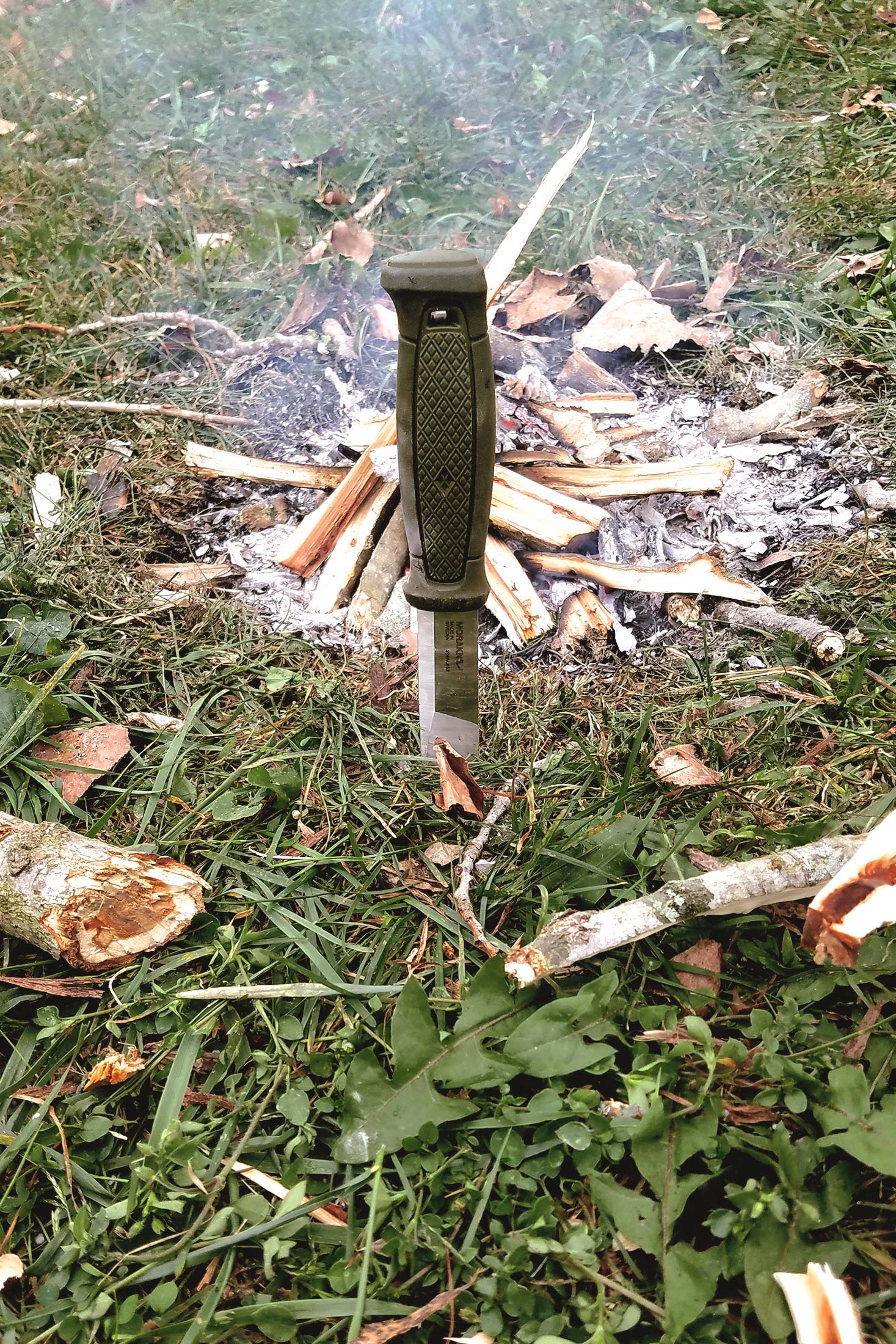 Follow me on Instagram:
Don't forget to follow me on Instagram. My username is @AnthonyAwaken. I post daily and i'd love to connect with you all over there!
---