Welcome back to another gear review, folks! I have been extremely excited about this new little knife and have been eager to get my review up for it. So without further ado let's jump into my Mora Eldris Review!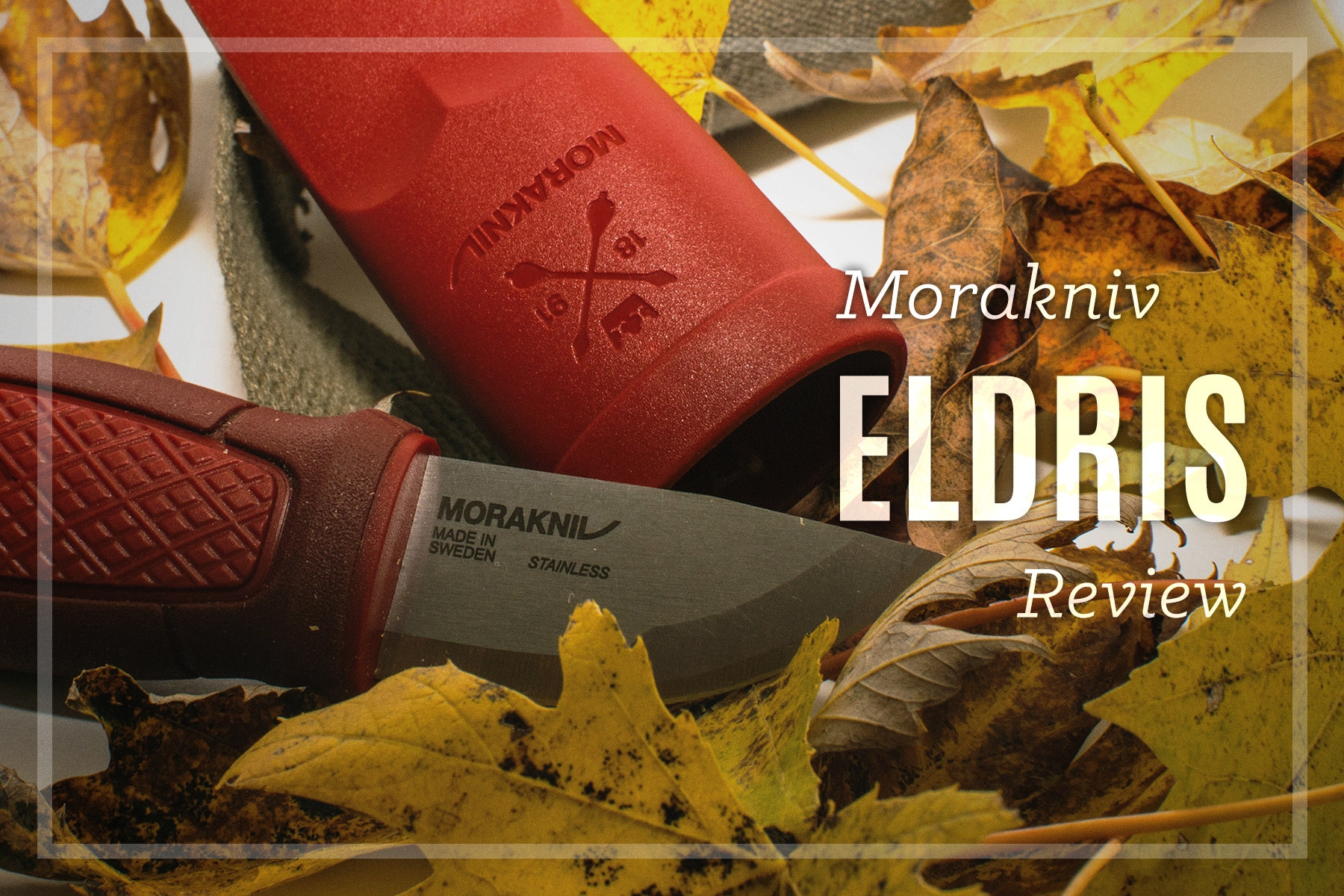 Mora Eldris Review
I picked up my first Mora Eldris (the red one) a short month ago, and immediately put it to work in my outdoor/bushcraft kit. I was so excited about this knife when Mora started promoting it and I wasn't let down in the least when I started using it. In fact, I immediately turned around and bought a second Eldris (yellow) the day after my first one arrived in the mail from GPKnives.
The specs of this knife are really unique and I love them. If you're unfamiliar, i'll drop them below:
Overall Length: 5.60″
Blade Length: 2.20″
Blade Steel: Sandvik 12C27 (Stainless)
Knife Weight: 2.20(oz)
Knife w/ Sheath Weight: 2.80(oz)
Made in Sweden
Price: $22.95 – 36.95 (current pricing via GPKnives.com)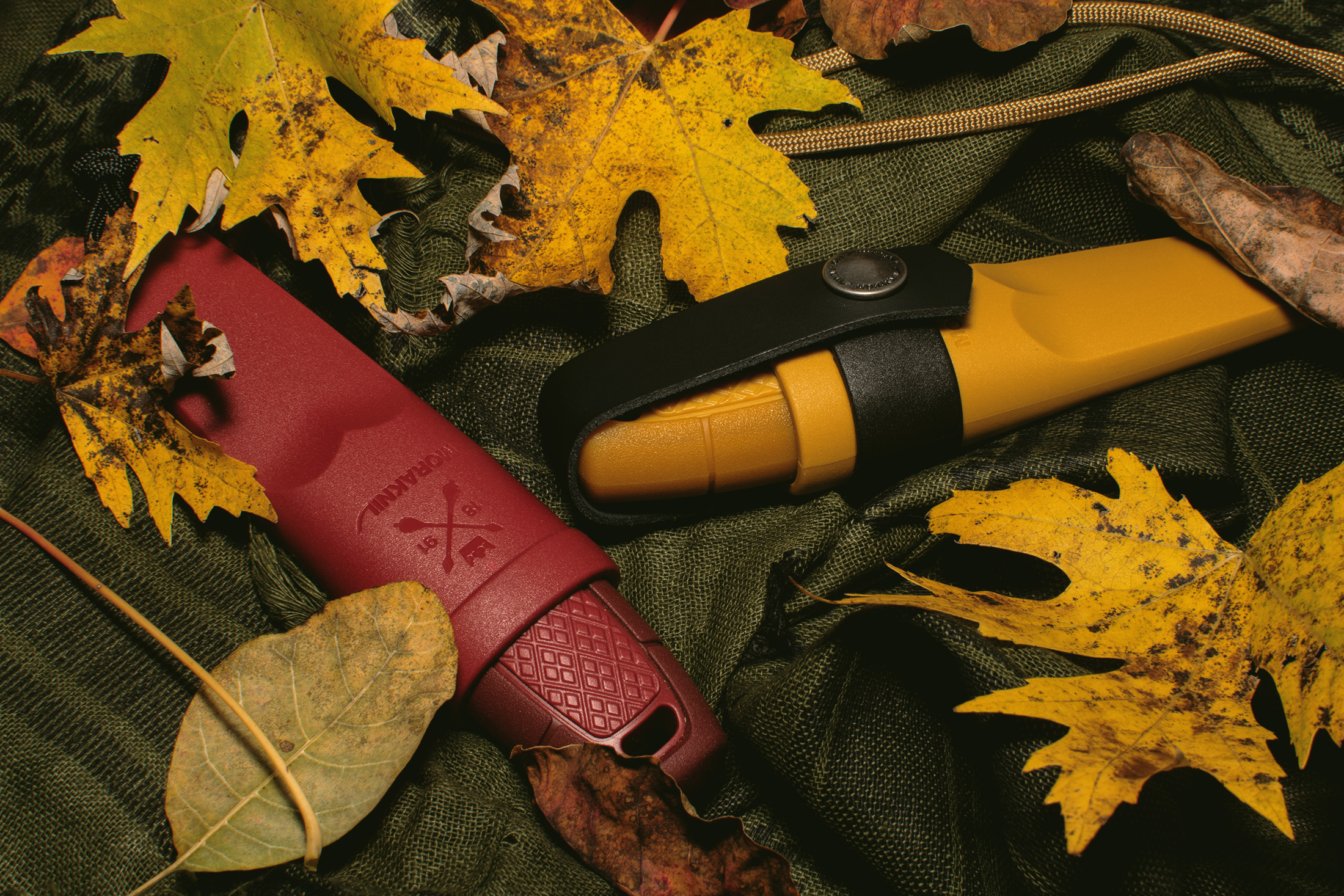 Eldris Price vs. Value
A lot of people have griped at Mora because of the price bumps on their latest knives (the Mora Kansbol included). But I am not a part of the griping crowd, as i'm totally satisfied with their pricing structure. I believe Mora's recent bump in quality (Eldris/Kansbol/Garberg) totally justify the new prices. I'll leave some extended thoughts on this below…
Blade Steel:
The Sandvik 12C27 Stainless steel is phenomenal. It holds a shaving edge even after continuous hours of bushcraft work (ie: spoon carving). And it's very easy to resharpen on an Arkansas Stone, or Spyderco Sharpmaker.
Sidenote: Sandvik 12C27 is becoming one of my favorite steels.
Sheath Value (Neck Knife or not?):
I personally purchased one neck knife combo, and one plain sheath version. If I were to do it over again, I would get the neck knife combo for both.
The Sheath itself is excellent quality. It holds the knife very securely and is ambidextrous. The leather retention strap included in the neck knife kit adds some piece of mind for me, and adds to the beauty of the setup. And lastly, the ferro rod (also part of the neck knife kit) is a spark throwing machine.
Would I say it's a justified $14 price bump to get the neck knife components, instead of the bare sheath? Yes I would. Considering you'll spend $15-20 for a quality Light My Fire ferro rod.
Overall Quality of the Knife Itself:
It's typical Morakniv quality, x's 10. Everything about this knife (handle & blade) is beefed up and feels high in quality. I've been a Mora fan for years now and these New-For-2016 knives have really impressed me.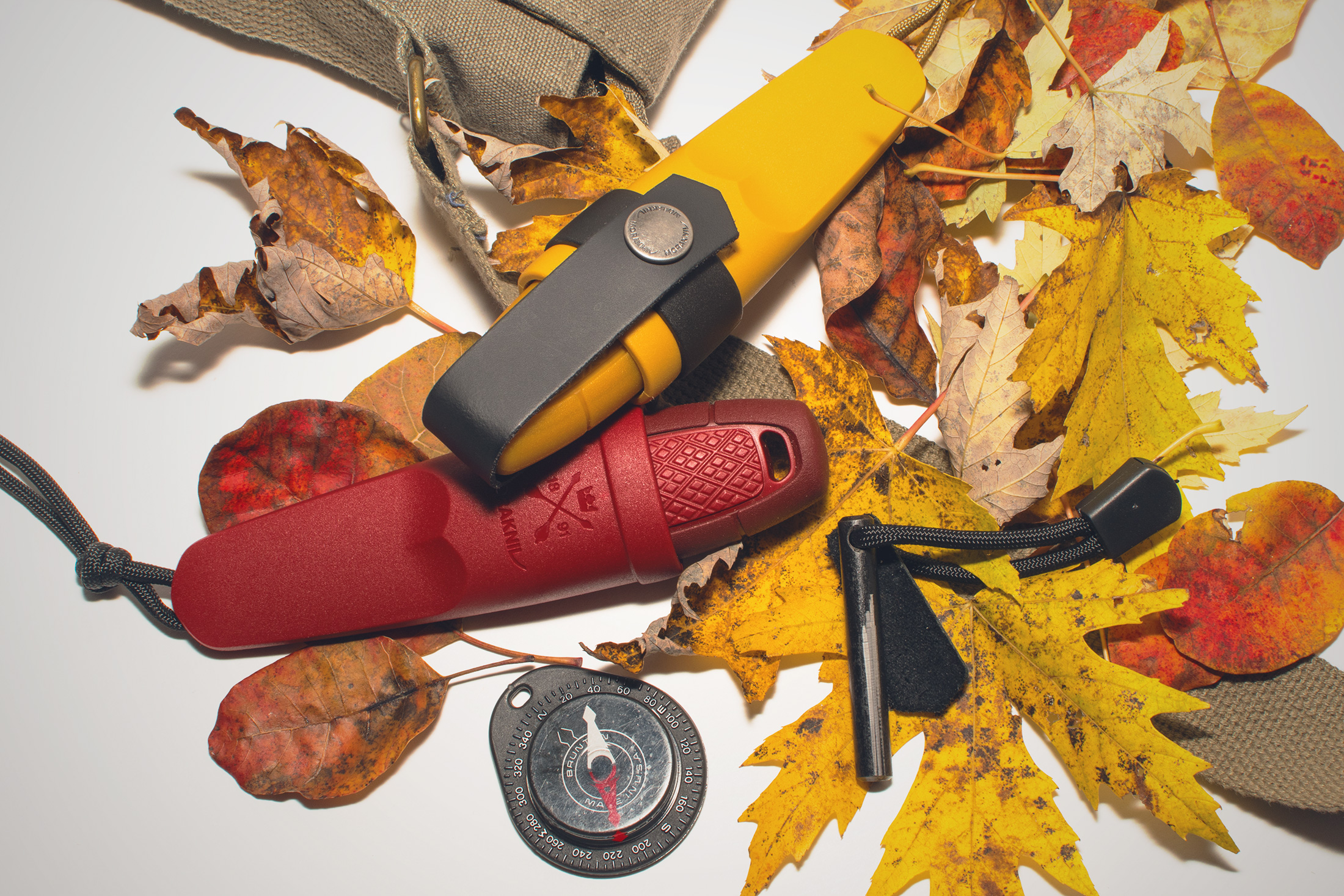 Feel of the Mora Eldris:
Sizing:
I wear a small/medium glove size and it fills my hand out perfectly. The handle extends to the end of my hand allowing me to get a full/comfortable grip.
Overall Comfort:
I have put in a lot of time with my Eldris knives and I can say they are extremely comfortable to work with.
During an average session with the Eldris I typically spend 3-4 continuous hours working with it. And I find it to be a pleasure to use for extended periods of time. (I mostly use it for spoon carving and tedious bushcraft/camp chores)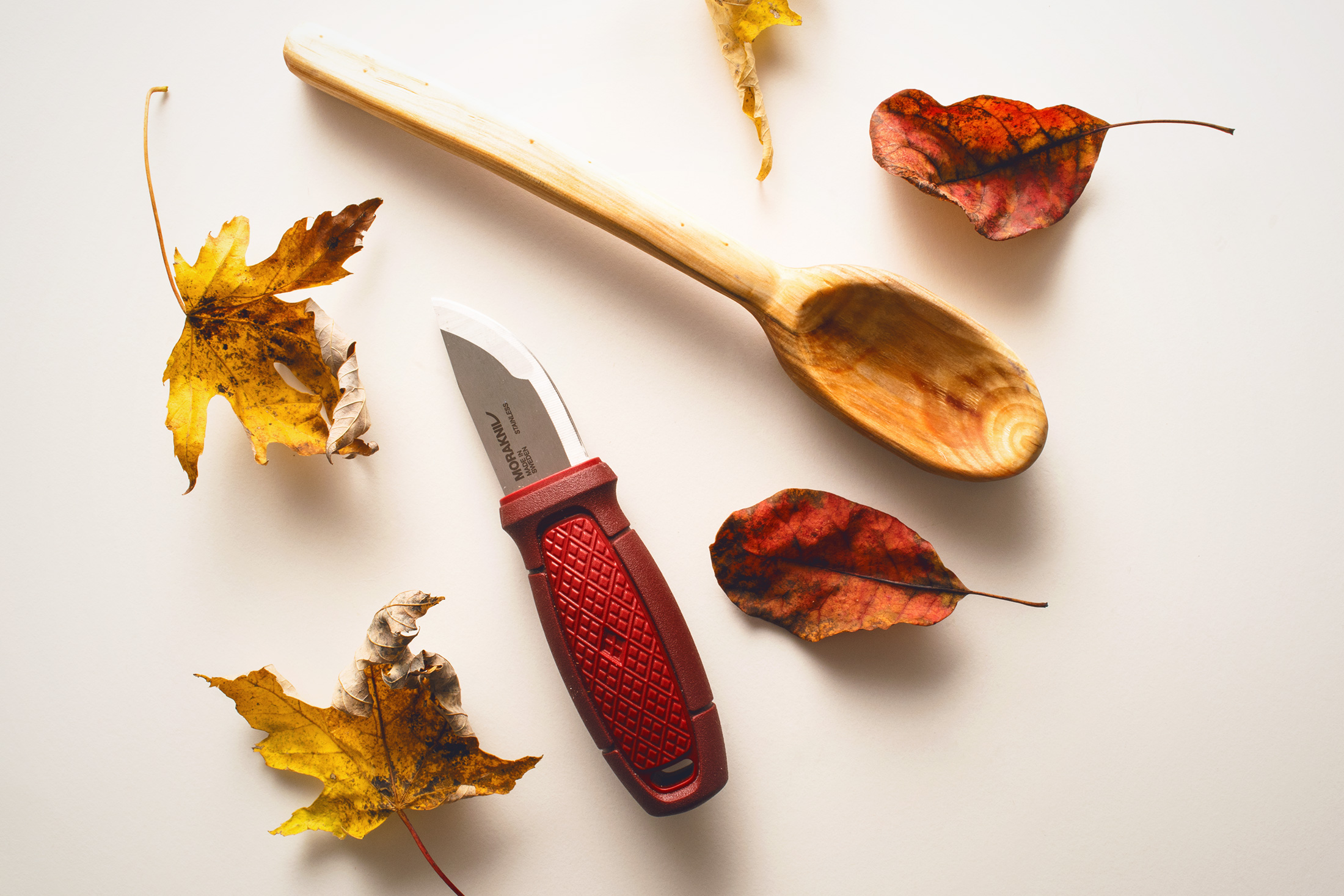 Mora Eldris Performance:
Blade Performance:
As I mentioned above: I mainly use the Eldris as a fine carving knife for bushcraft projects and small camp chores. The scandi grind really digs deep to take off bulk on long push cuts. While the saber(ish) grind at the end does a great job on detailed cuts, as well as food prep.
Firemaking Tasks:
The Eldris will obviously not baton your kindling (unless you're batoning through #2 pencils). But I can say that it is a handy tool to have around your neck when you're crouched down at the fire ring.
The Eldris is really convenient when wore around your neck. Just reach up, un-sheath it and the 90° spine is right there ready to strike. The Eldris is also excellent for removing fine shavings and making feather sticks for your tinder.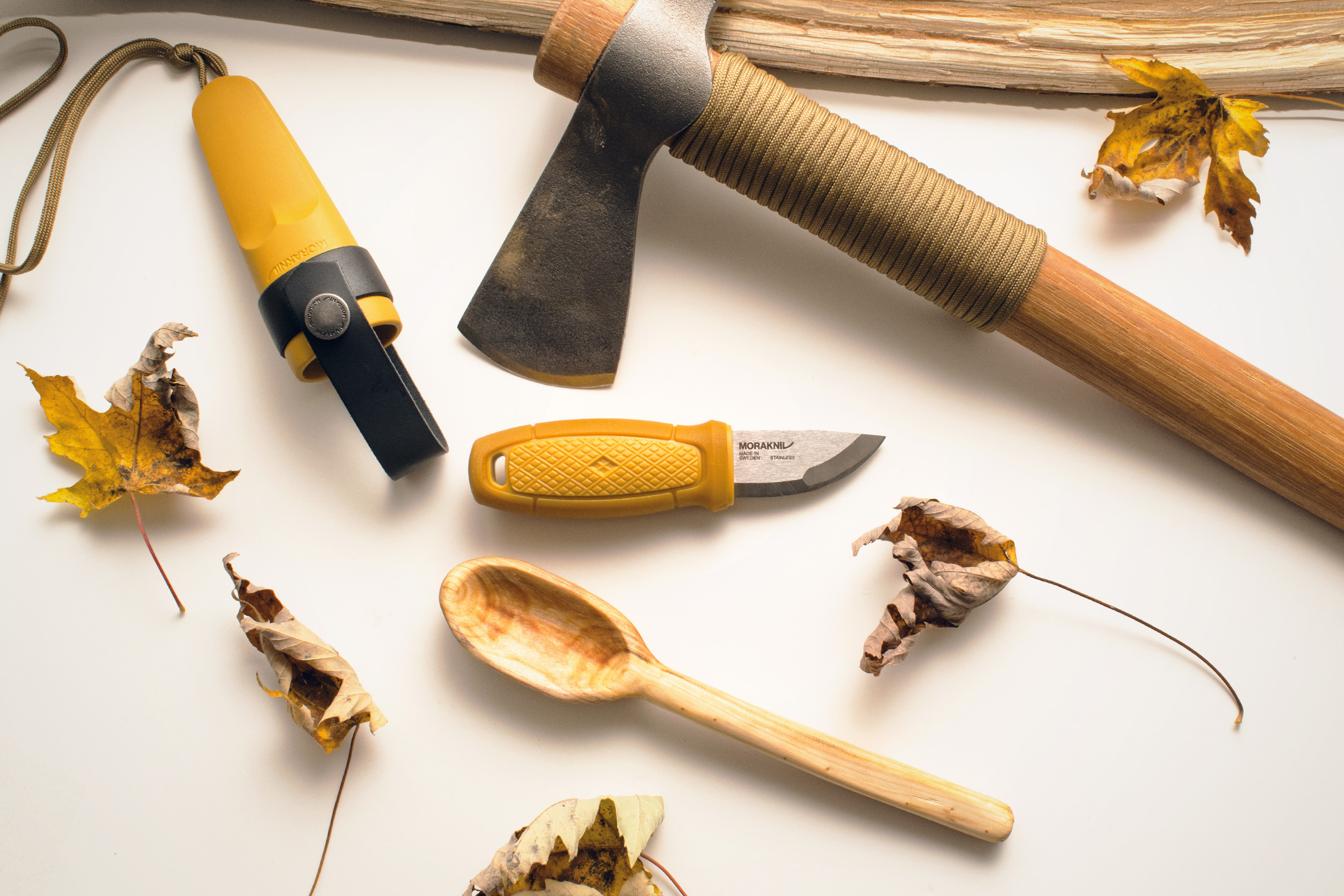 It has so many different blade angles…Are they useful?
A lot of people look at the blade on the Eldris and say, "okay…that has a lot of angles". Yes, there is quite a bit going on. It goes from a scandi grind, up to a saber-like grind.
Every bit of the blade is useful and has purpose though.
As I mentioned above, the heel of the blade (the scandi grind) works wonders for heavy duty cuts. While the belly and tip (the saber-ish grind) are excellent for fine carving, and even some food prep.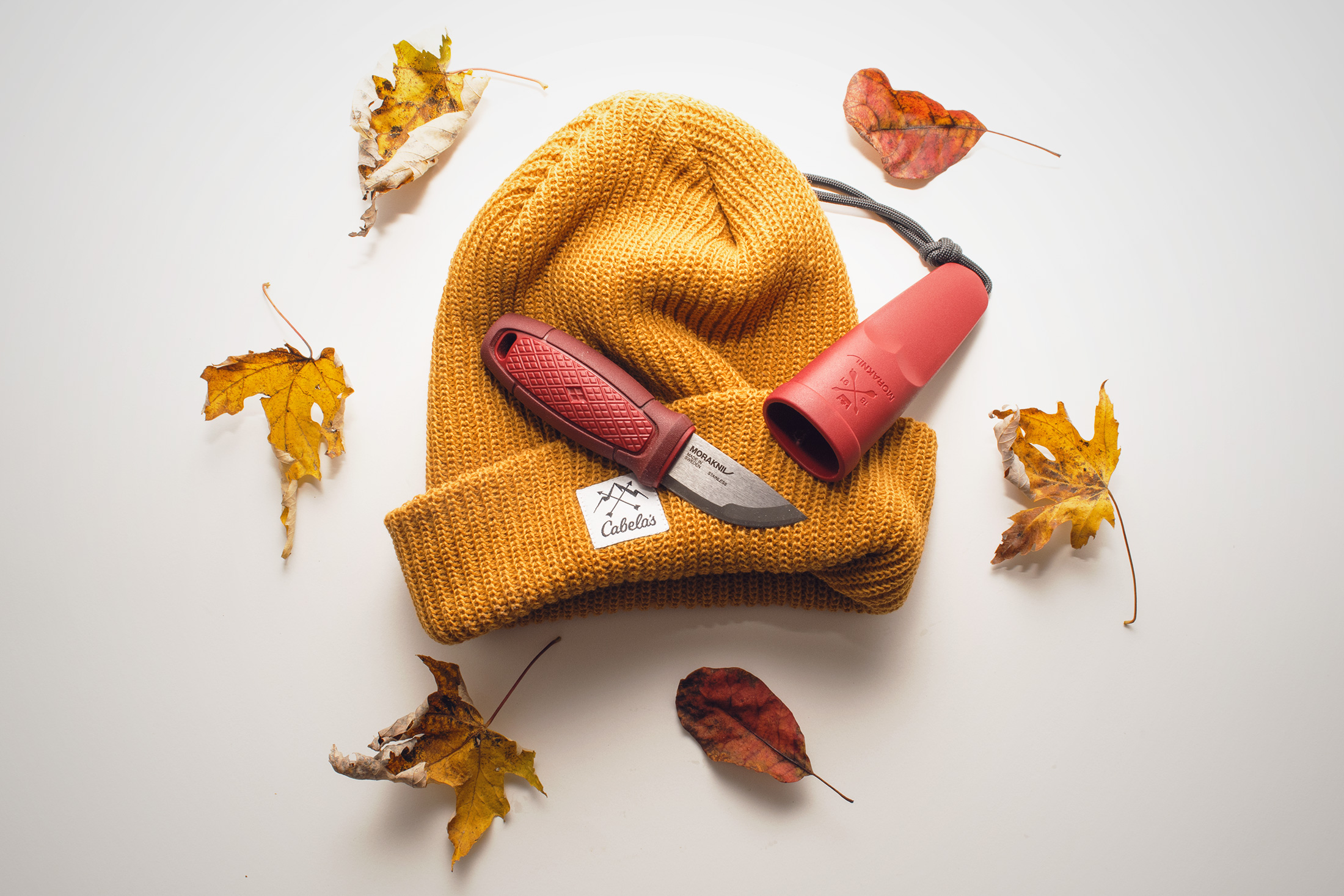 Who would love the Eldris?
This knife is being marketed as a neck knife and even a "pocketable fixed blade". For me, the knife does not excel as a pocket fixed blade…At least not in a pants pocket. It's too bulky. However, it is indeed a great neck knife.
I would say this knife is excellent for the day hiker, backpacker and camper. It's so convenient and lightweight that you won't notice you have it on, until you need to use it. It excels at everything you'll need to do on the trail or at camp, minus batoning fire wood (of course). And for the sake of being realistic (even though we all love carrying a huge knife), you'll likely find yourself primarily using your Eldris.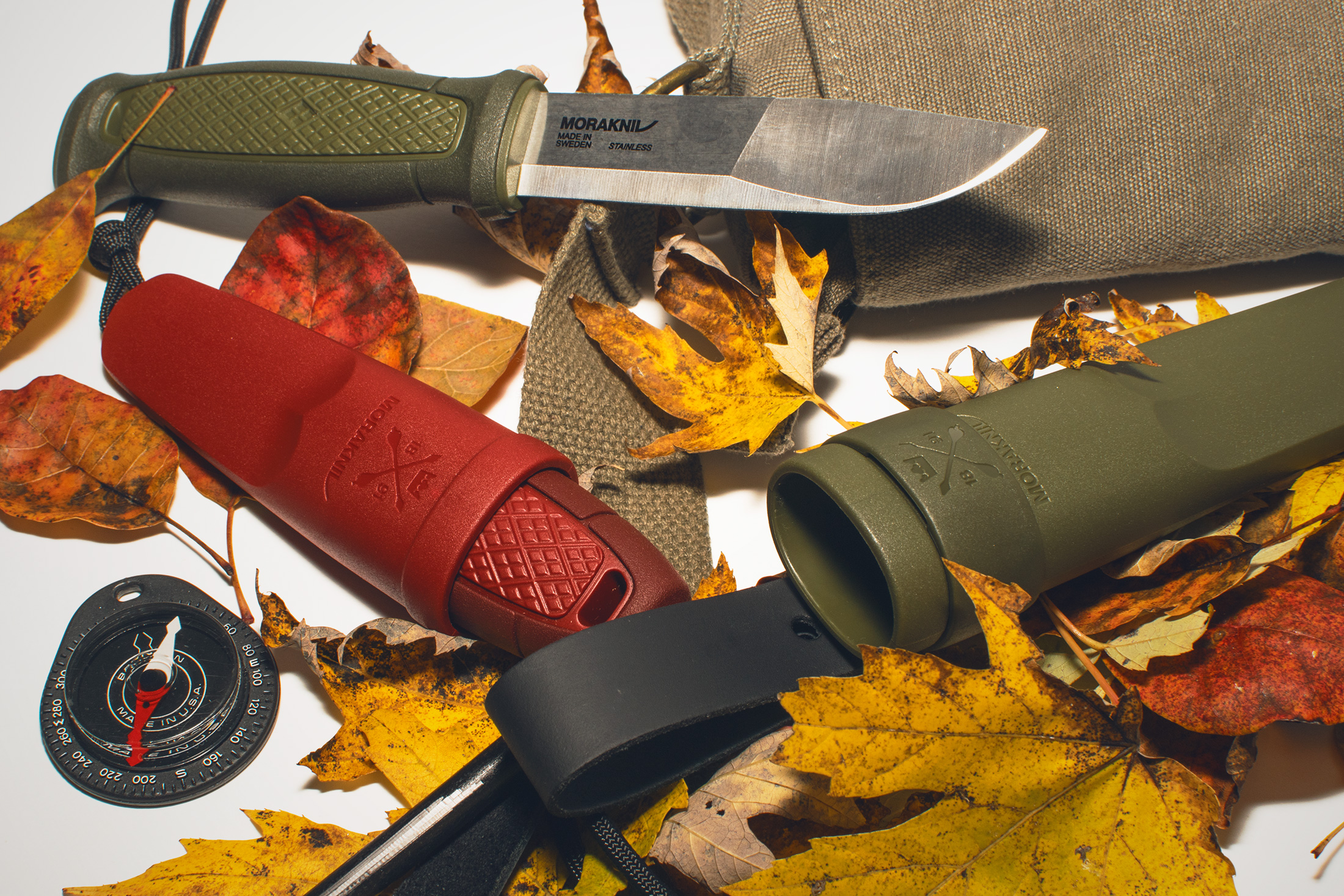 Would the Eldris work as a primary knife?
Ehhh…It would work as primary knife if you are solely day-hiking. But if you are planning on doing an overnight and plan on making a fire, you'll need to bring an extra knife, axe or large blade along. The Eldris will do a lot of things very well. But it just doesn't have the blade length, weight or robust characteristics to handle heavy tasks…And I believe that's evident, but worth mentioning if you haven't yet handled an Eldris.
Eldris paired with another Mora:
Eldris would pair up perfectly with the Kansbol, the new Mora Garberg or the Mora Bushcraft. As these knives are capable of handling more rigorous tasks.
Eldris paired with other knives/tools:
I would confidently pair this with a Cold Steel Trail Hawk (shown in this post, soon to be reviewed), a SpyderCo Bushcraft (also, soon to be reviewed), an Esee 4 or 6, a Condor Bushlore, or even the Gerber Strongarm (also, soon to be reviewed)…And I would walk right into the most rugged wilderness we have at our disposal here in Kentucky.
It needs a companion:
At the end of the day, the Mora Eldris is capable of a lot and will likely handle most of your cutting tasks while outdoors. But it needs a larger companion blade to share the heavy tasks with. It's not meant to be a primary knife out in the woods.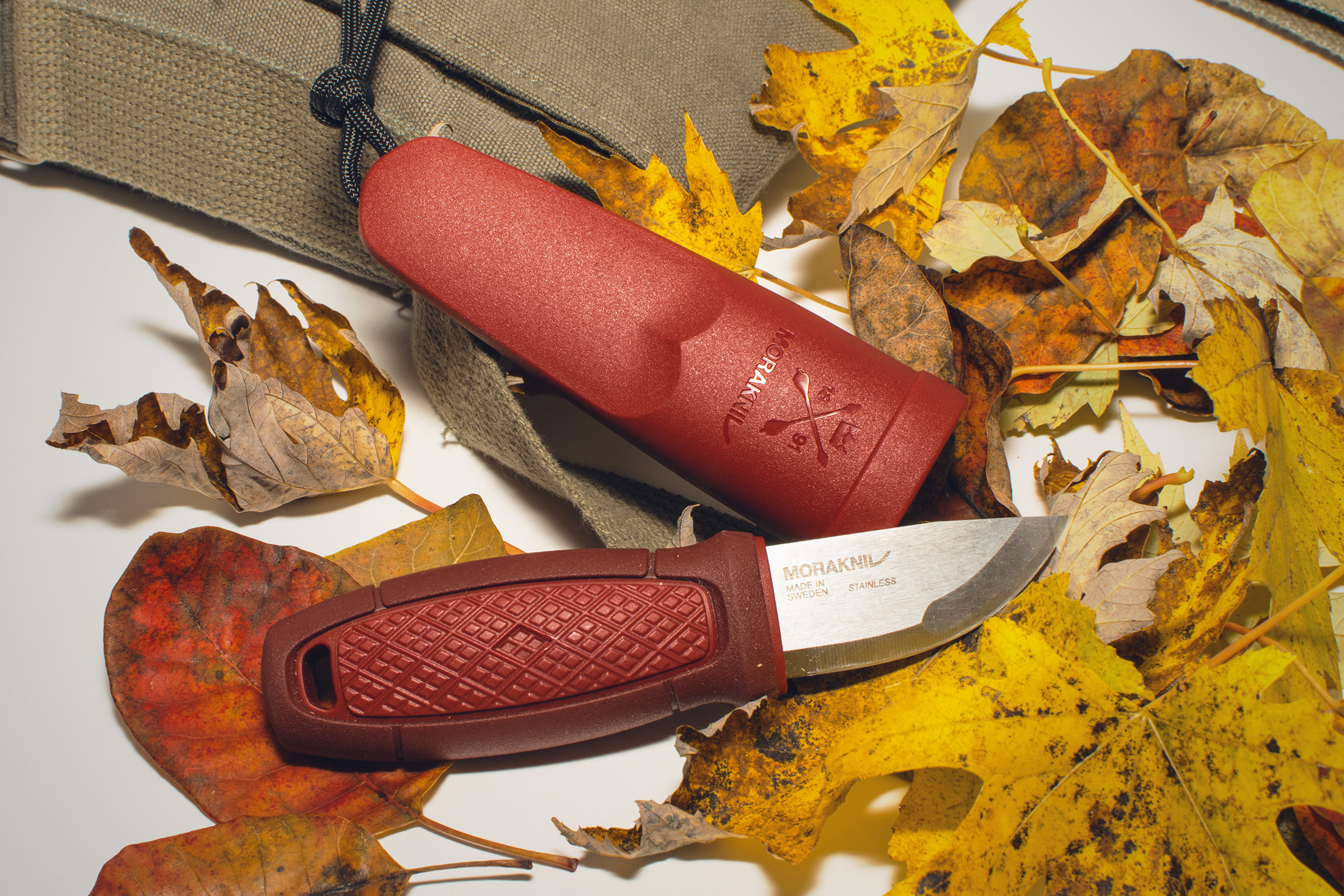 Overall Thoughts & Score for the Eldris (10 out of a 10):
The Mora Eldris is now my permanent companion when I go outdoors. It is far too handy to leave behind and it fits the bill for a lot of tasks that I seem to encounter while i'm out.
I believe it would honestly come close to replacing my pocket knife if I were forced to make a decision on cutting items.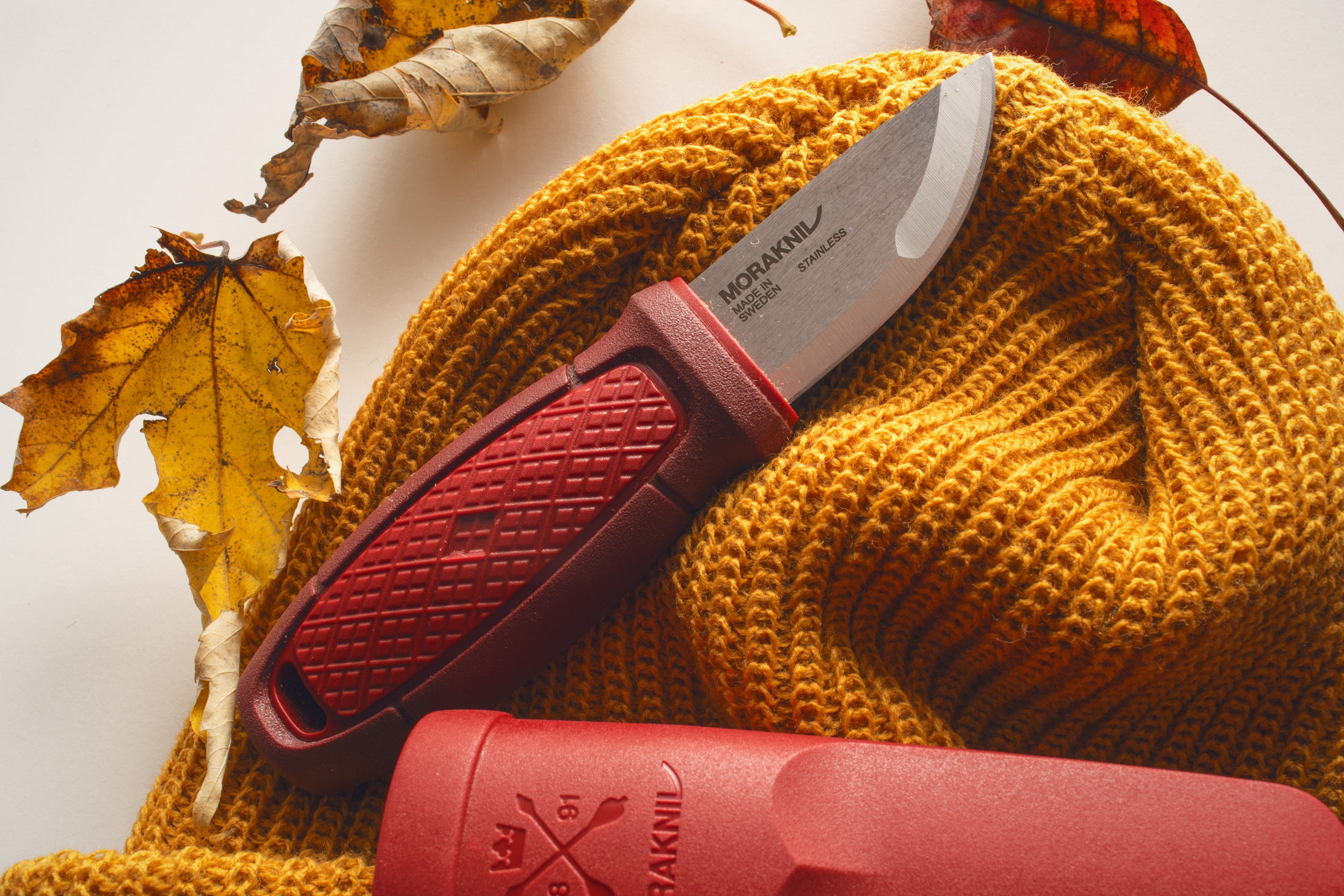 Mora has been hitting home-run after home-run as of late. Their Kansbol was fantastic and i've heard the Garberg has filled an important gap in their companies lineup (as a full tang knife). And the little Eldris is no exception. This knife is fantastic and a true joy to work with.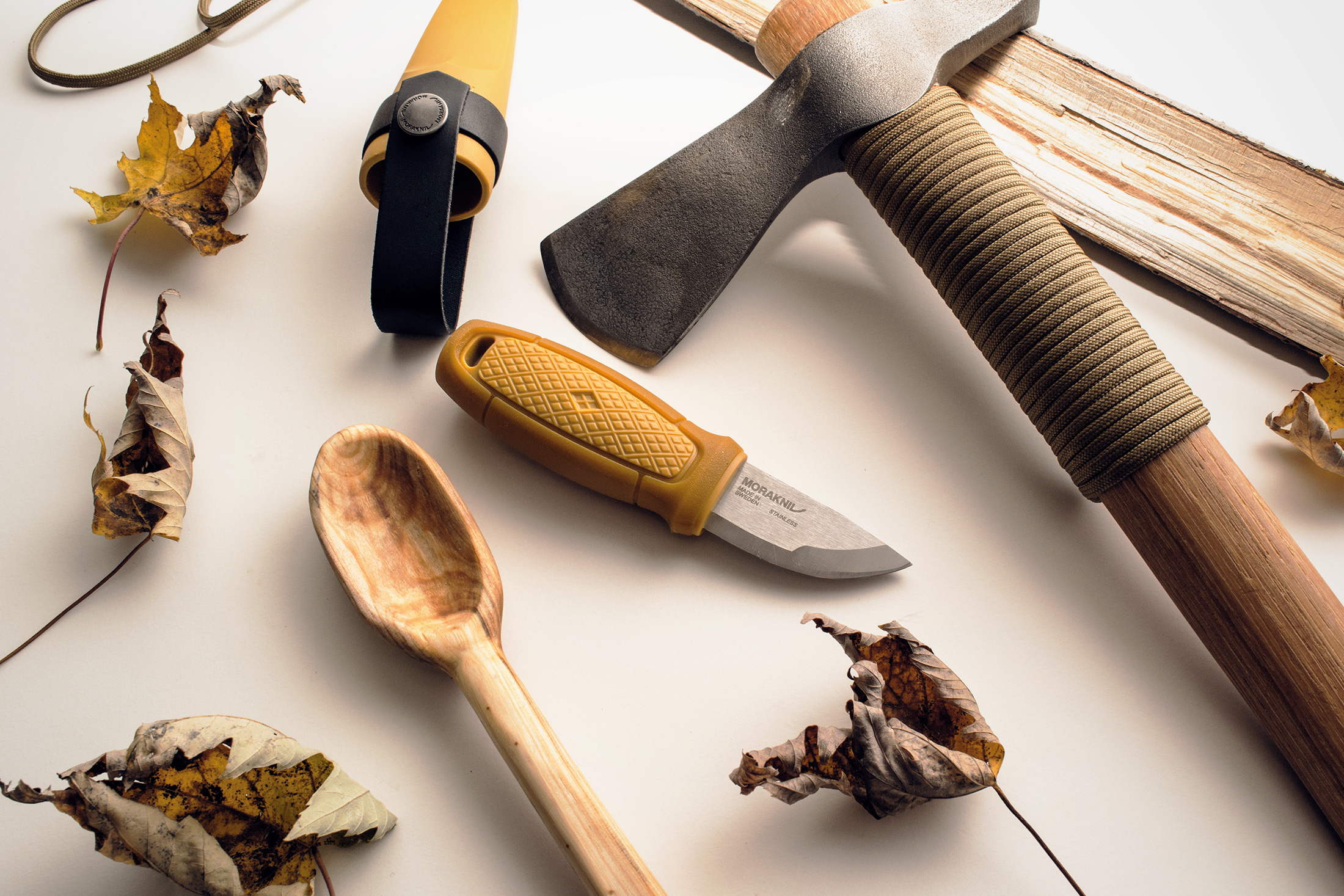 Eldris vs. the competition:
There are not a lot of neck knives out there that actually get it right. Often times they are too thin and uncomfortable to use. Or their blades are wonky and unusable. That's not the case with the Mora Eldris. The Eldris handle provides a full size grip. And as I have already touched on, every centimeter of the blade is useable and has a defined purpose.
To me, Mora has cornered the neck knife market and created a perfectly designed knife with the Eldris. And the sheath setup is comfortable, and practical. To me, there's no other competition when you're looking for a wilderness/outdoors neck knife.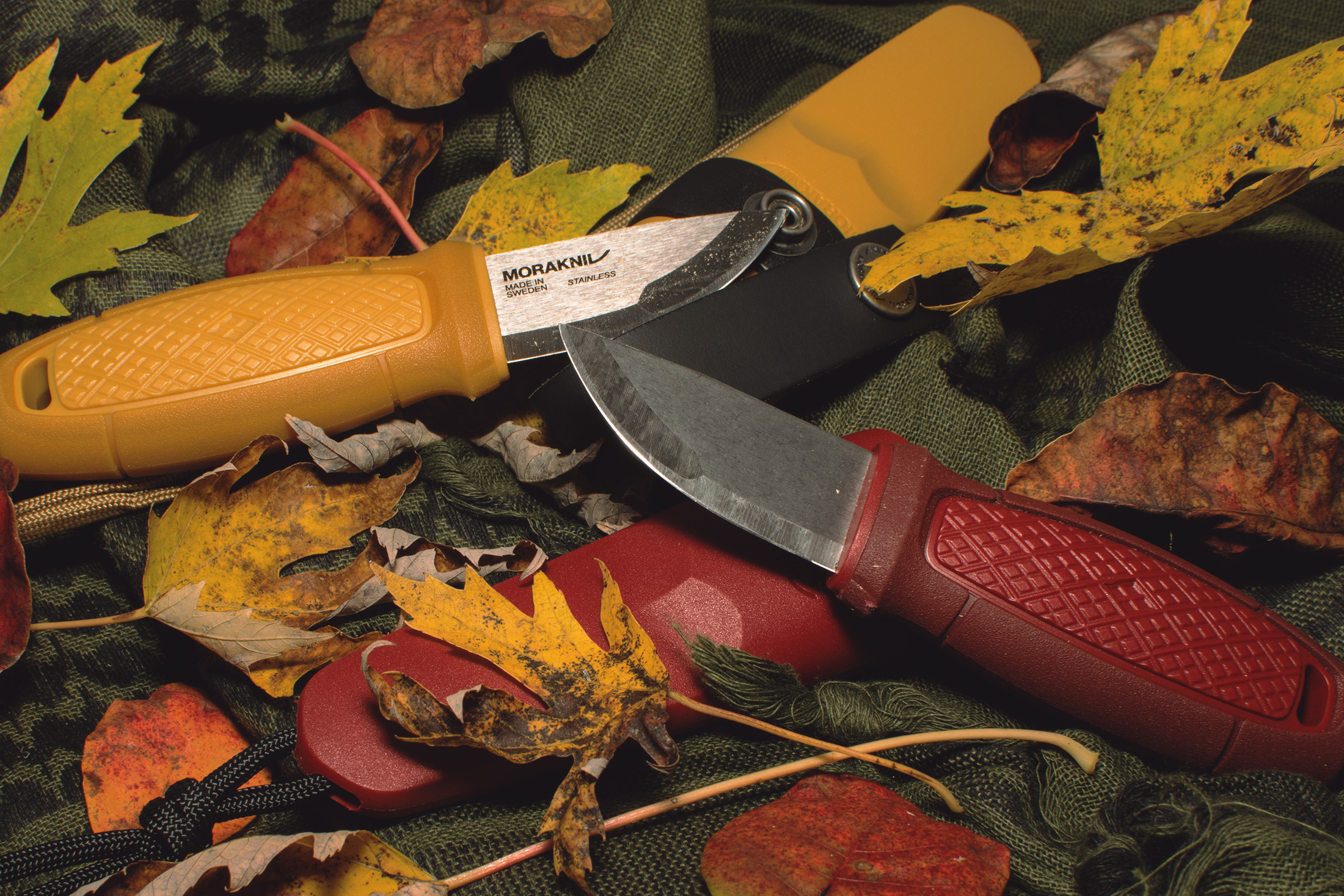 10 out a 10 for the Mora Eldris!
I couldn't speak higher of these little knives. If you're an outdoorsman(or woman), you owe it to yourself to pick this one up!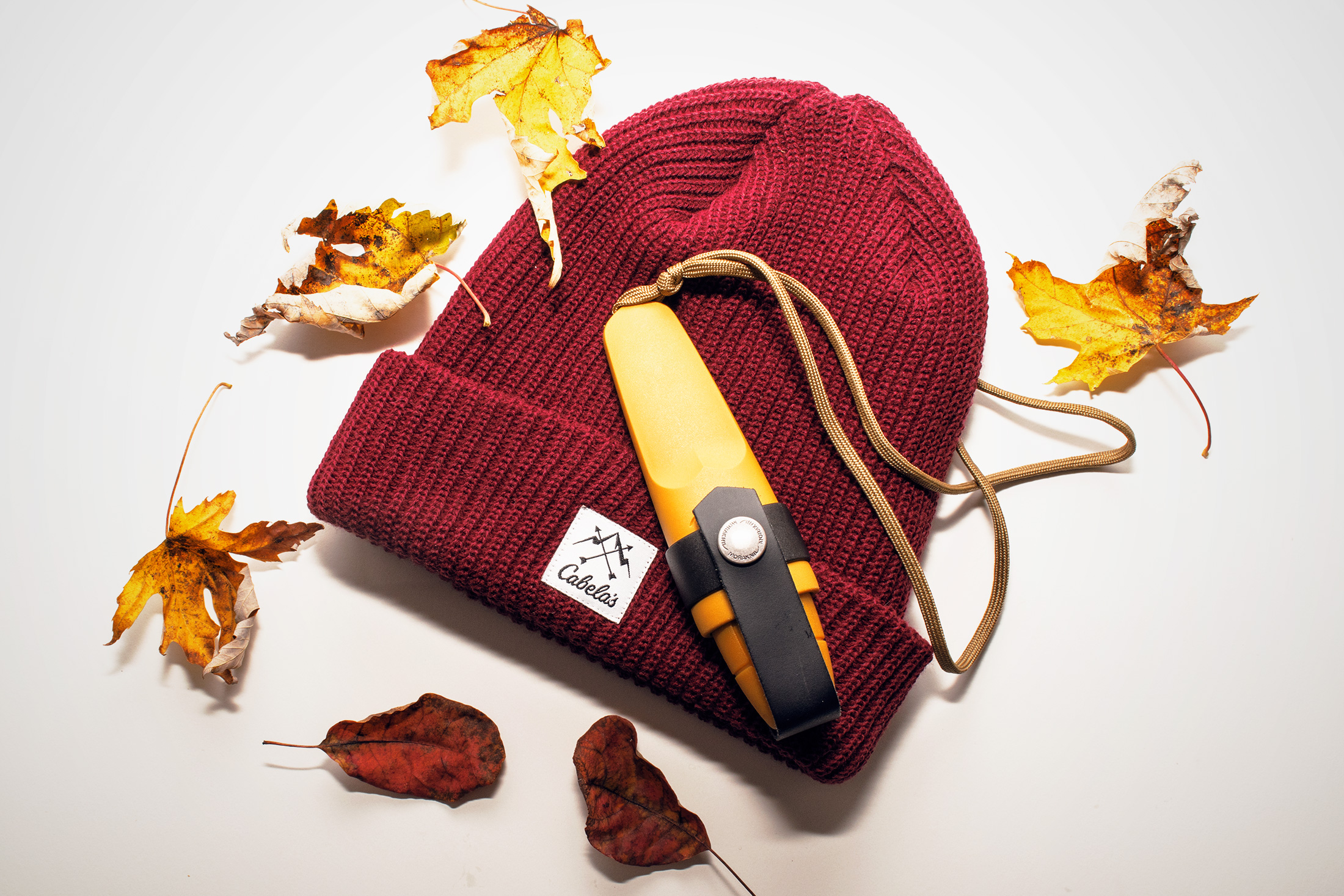 Follow Me on Instagram & Facebook:
If you're not already, please follow me on Instagram and like my brand new Facebook Page. I post on my social networks almost every day and you'll get updates when new gear reviews are posted here.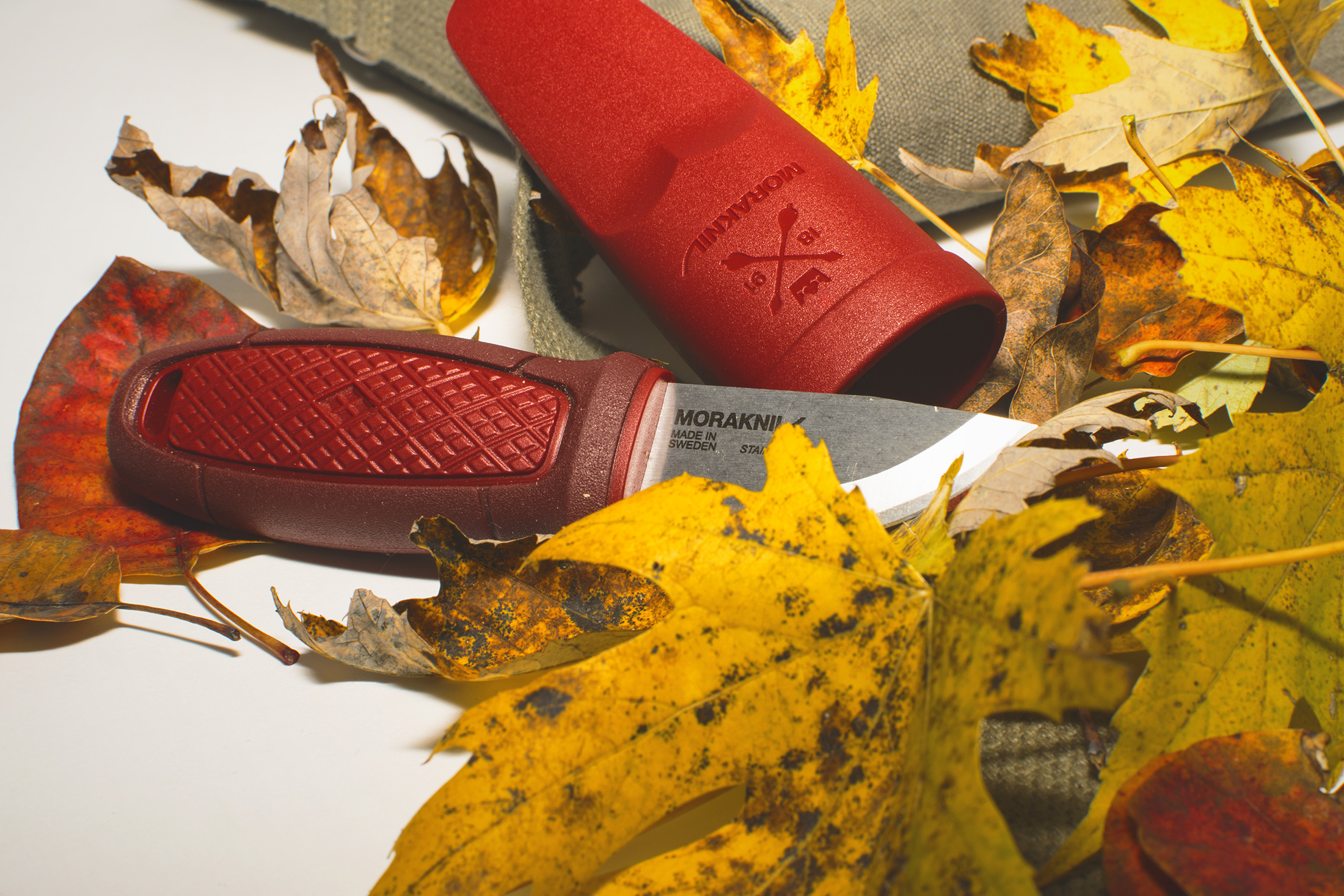 Looking to buy the Eldris?
If you're looking to purchase an Eldris knife for yourself please consider purchasing through my Amazon link below. When you purchase through my link(s) I receive a small percentage of each sale, which helps me out in purchasing new products for reviews.
Or support the fine folks over at GPKnives.com. It's always great to support the companies who are specific to the knife industry. (They have also been doing a great job of keeping this hard to find knife in stock)

---