Welcome back to yet another gear review, folks! I have been on a frenzy lately with knife reviews. I'm coming to the point where i've packed a lot of these blades for awhile and i'm ready to share my thoughts on them with you all.
So today i'm bringing you a knife that i'm extremely excited about! It's by one of my favorite companies, Zero Tolerance (KAI). In my opinion ZT makes some of the best knives on the market. And the 0350 is no exception to this!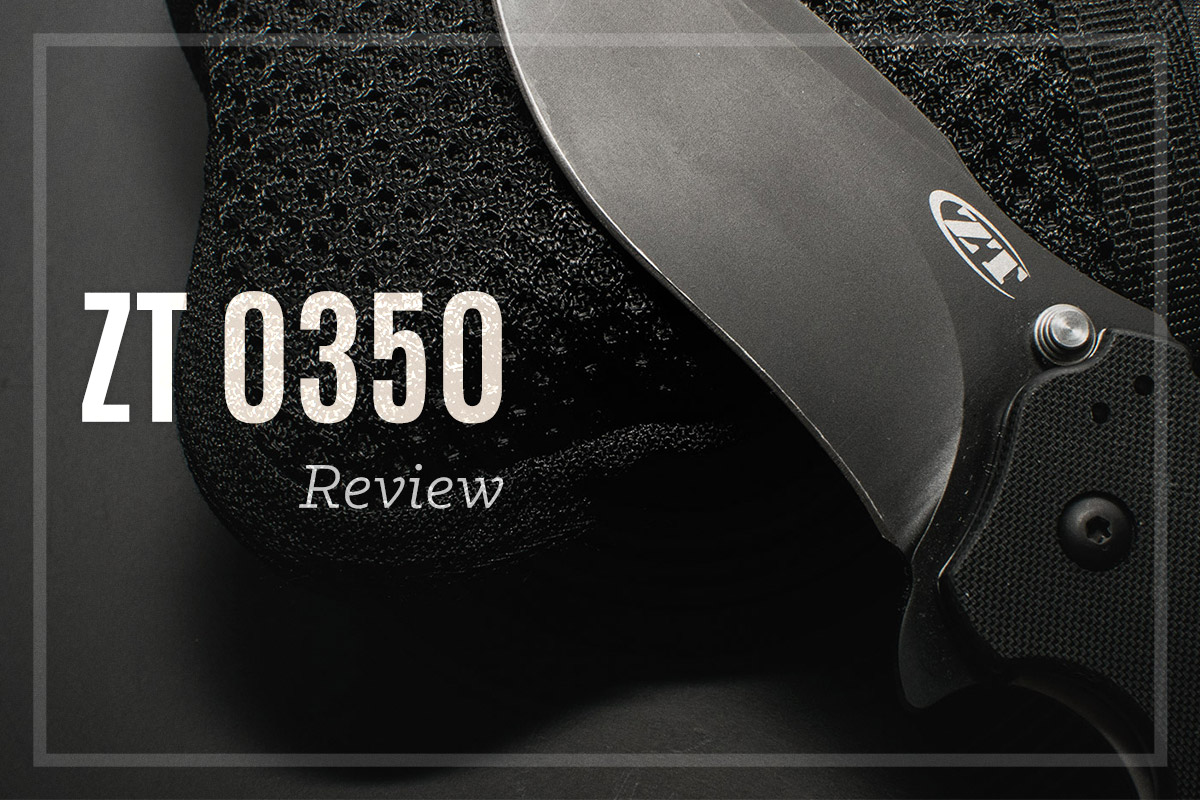 So what's the 0350 all about?
The ZT 0350 is a total beast of an EDC Knife! In fact, I refer to it as my "Little Tank". It is proudly overbuilt, as Zero Tolerance so confidently puts it.
The Zero Tolerance 0350 is relatively short when closed, coming in at 4.6″. But what is lacks in length it makes up for in width (a little under 1.75″) and a hefty weight of 6.2oz. I'm not complaining about the width of the blade though, because it allows me to get a death grip on it. And I am not afraid of a heavy piece of EDC Gear, so that's no problem for me either. When deployed the knife features a 3.25″ blade, that sports S30V steel. Resulting in an overall length of 7.6″.
The 0350 is proudly made in the USA by Zero Tolerance. ZT is under the umbrella of KAI, which is home to Kershaw as well (who also makes some of my favorite knives).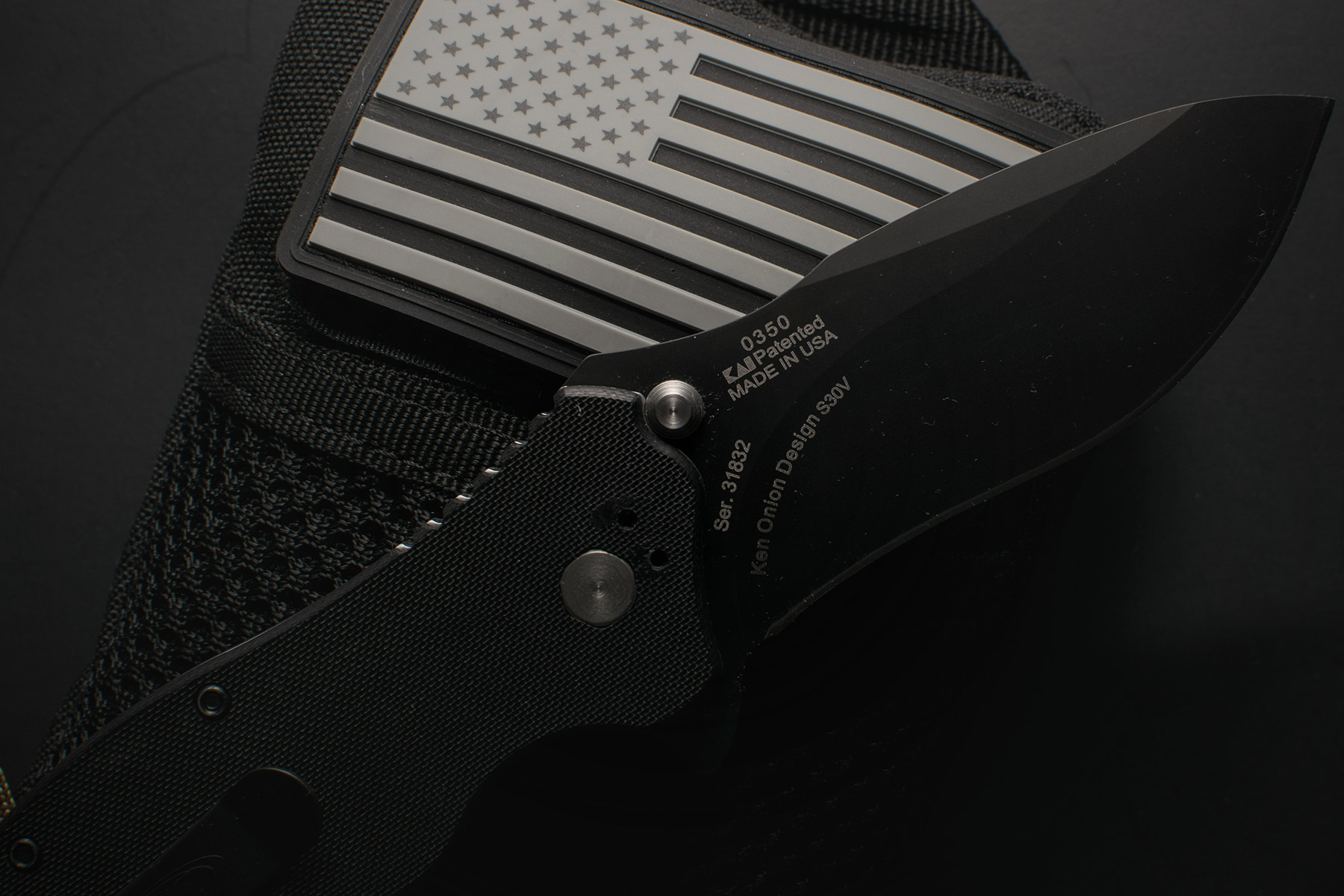 Some general features of the 0350 that I really like are:
Assisted Open:
The assisted opening on this knife is solid! It locks in place with brute strength, which is reinforced by an authoritative "thwack" sound. This is probably my absolute favorite assisted-opening knife. Which is no surprise as Kershaw (KAI) have been making the best assisted open knives on the market for years.
Flipper:
The flipper on this knife is excellent. The flipper tab it is the absolute perfect size. It's generous enough for gloved hands, but it won't be an obtrusion while carrying it. It also takes an intentional flip from your finger to activate it, which I appreciate (however, it's not too firm).
Nice G10:
The G10 handles on this knife are not overly aggressive and they are plenty grippy, even when wet. And they won't tear up your pockets, which is nice.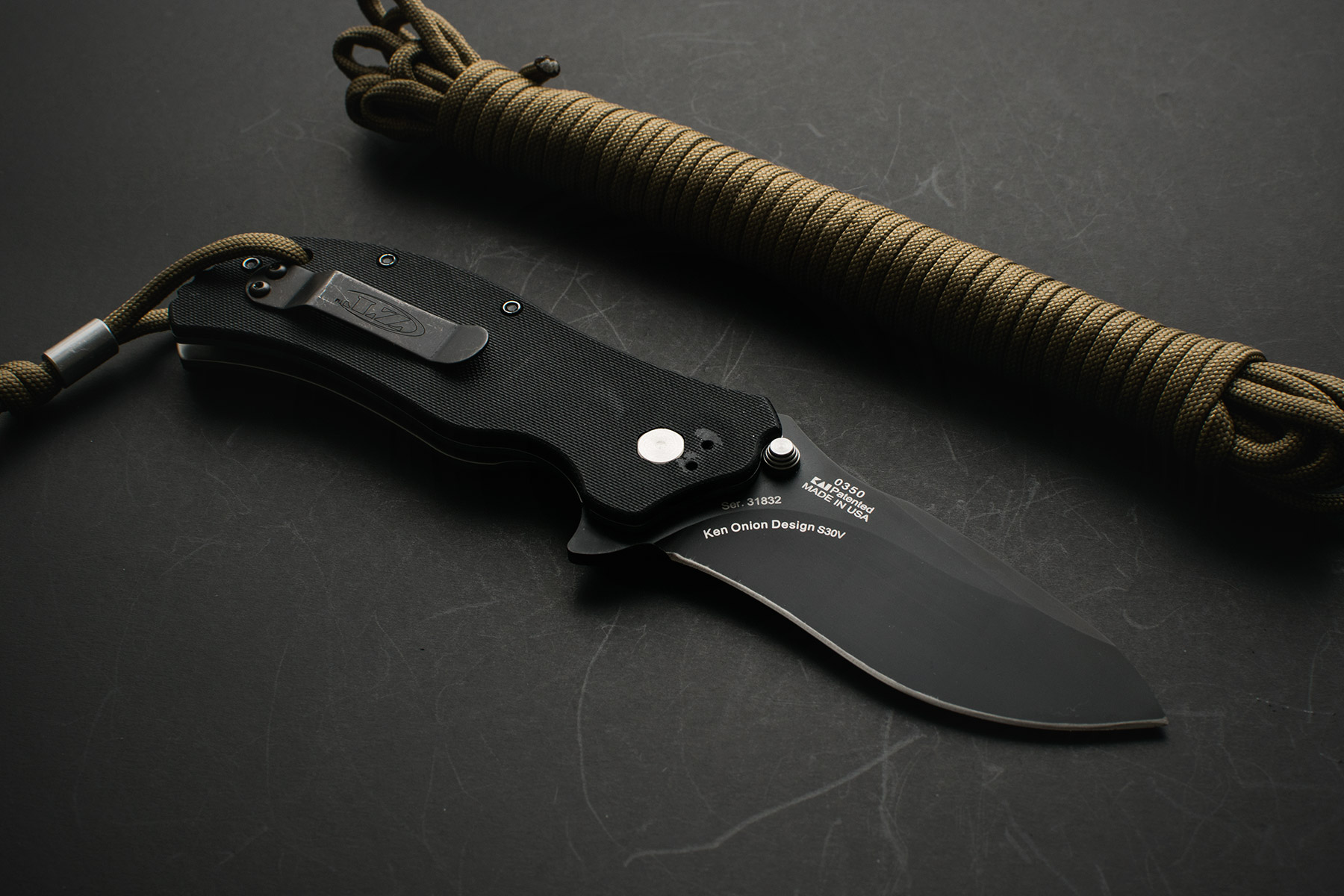 Lanyard Hole:
The lanyard hole on this knife is generous enough. As i've mentioned before, I hog my paracord out (removing the inner strands). So my lanyard fits just fine.
Reversible pocket clip:
I always like having a pocket clip that I can orient to my desired location (which is right handed/tip-up). The 0350 pocket clip is a 4 way clip, so it'll accommodate left or right handed users and tip up or tip down carry.
Gimping/Ergo's:
I really appreciate where the gimping is placed on this blade. ZT placed it perfectly for regular or reversed grip. They also put a bit of a curve in the back of the blade (see above the "0350" text in the picture above). This is really nice when I need to choke up on the knife to do finer work.
This knife is extremely comfortable and fits my hand like a glove….A very, very tough and manly glove.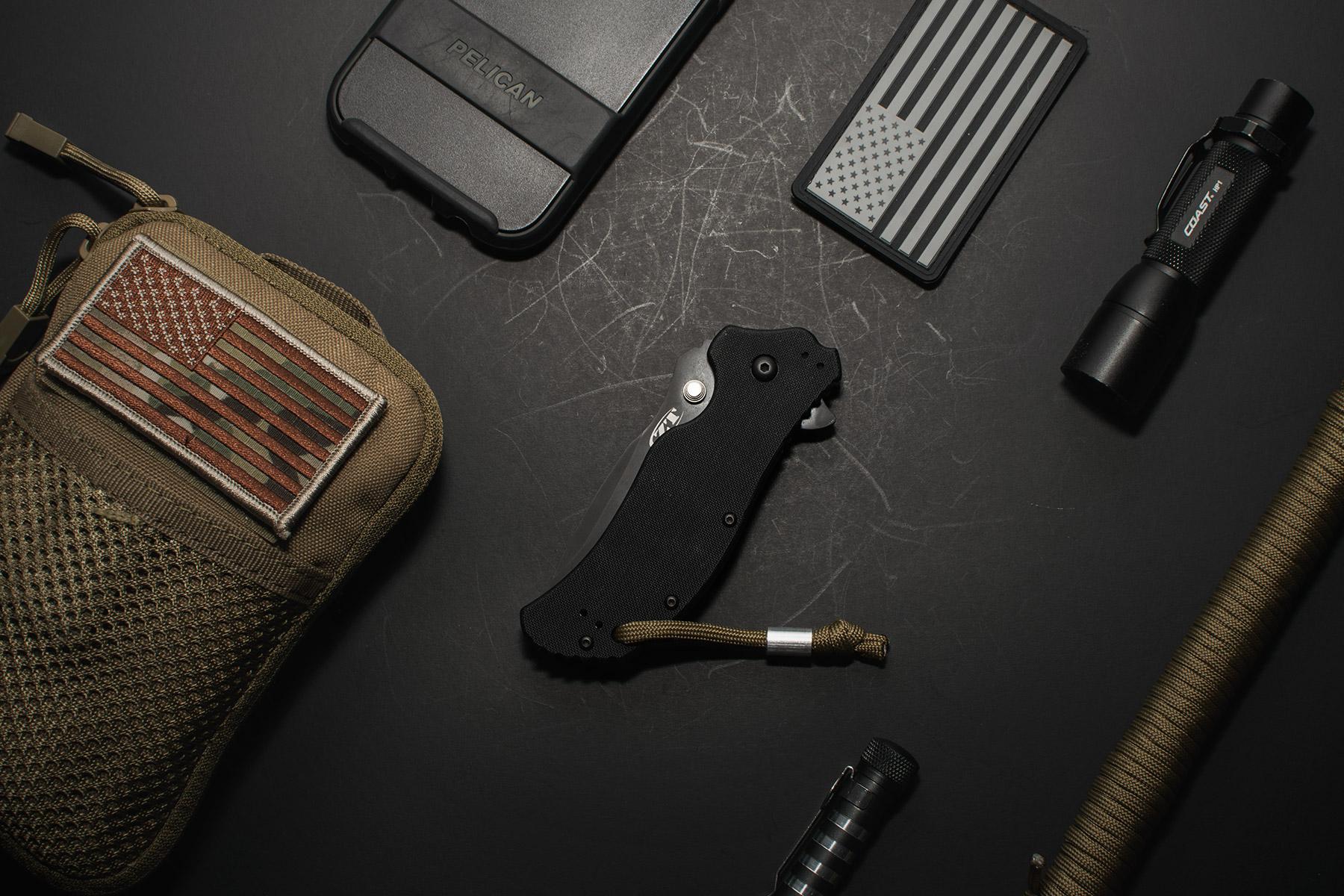 How have I been using the ZT 0350?
As with my other frequently carried EDC Blade, the SpyderCo Paramilitary 2 – I have been using this for general everyday carry tasks. Nothing all that sexy….Just opening up mail, opening packages that I buy from the store, cutting little things here and there, etc.
One standout use that this knife has really impressed me with though is Food Prep!
This knife is my favorite EDC Pocket Knife for food prep. Something about the curvature of the blade makes cutting up and processing vegetables a breeze. The blade is crazy sharp, so it cuts through everything from carrots to potatoes with ease. And it is extremely comfortable to use, even after 30-45 minutes of working with it.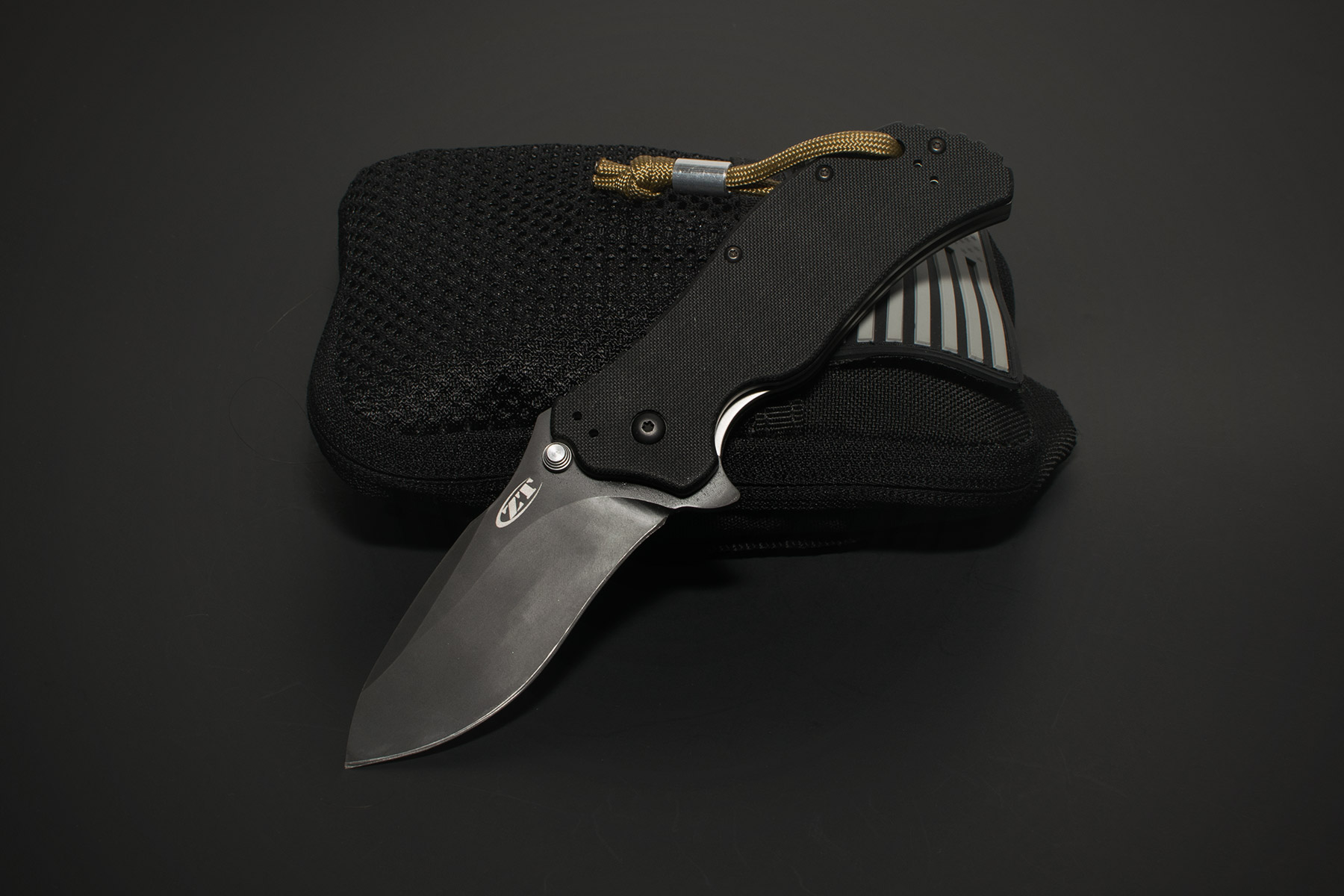 Would I recommend the ZT 0350?
Oh without a doubt!! This knife is an easy 10 out of a 10 for me!
The ZT 0350 is a hard-use everyday carry knife that will take whatever you throw at it!
Just be mindful that even though it's relatively small, it is a tank and weighs quite a bit for it's size. So, if you're looking for a lightweight knife, this isn't the one for you. However, if you don't care about weight (like myself most of the time) and want a small yet beefy knife – You cannot go wrong with the 0350!
I love this knife and won't be getting rid of it. It has seen a lot of pocket time, and will see plenty more in the years to come.
Who would I recommend the 0350 to?
Fellow EDC'ers. This really makes an excellent EDC knife.
Law enforcement and Military. This would be a knife that I fully believe would hold up to the strenuous nature of your job.
Preppers and Emergency Preparedness Folk: This is an extremely hard-use knife. So if you are a fan of gear that feels bomb-proof, this is one to purchase.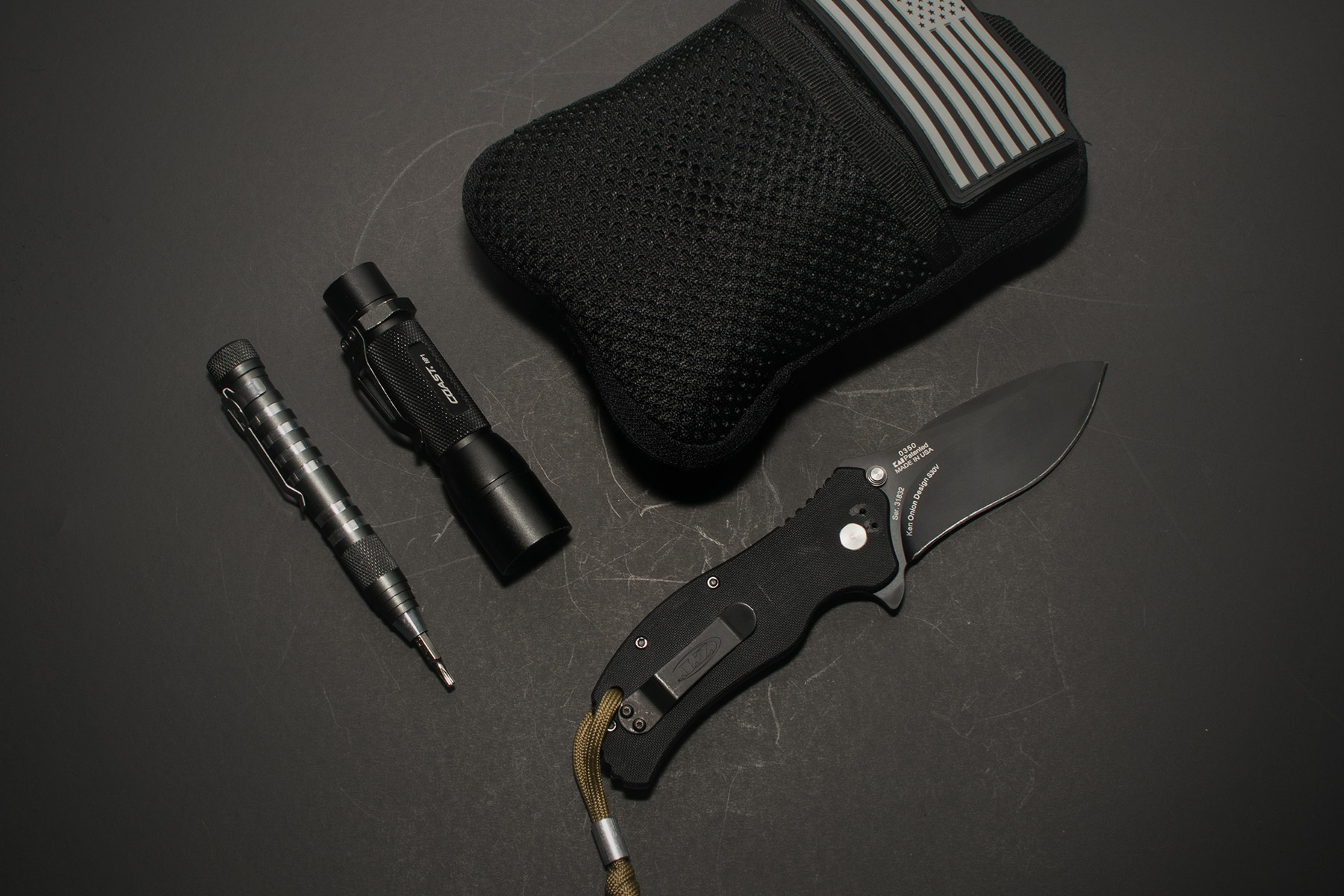 Purchase the ZT 0350:
Please consider purchasing the Zero Tolerance 0350 through my Amazon Link (found below). By doing so I will receive a small kickback from your purchase, which helps me out financially to keep purchasing and reviewing new gear here on the site.
Follow along on my Adventures:
Follow me on Instagram @AnthonyAwaken. I post daily on IG, so you can keep up with my adventures and latest product testing. I hope to see you over there!
---