Welcome back to another Monthly Gear Series everyone! Today I wanted to give you all a look inside my backpack, to see how I hike with my camera and outdoors gear. There's lots of great stuff in here for this month, so let's dig in!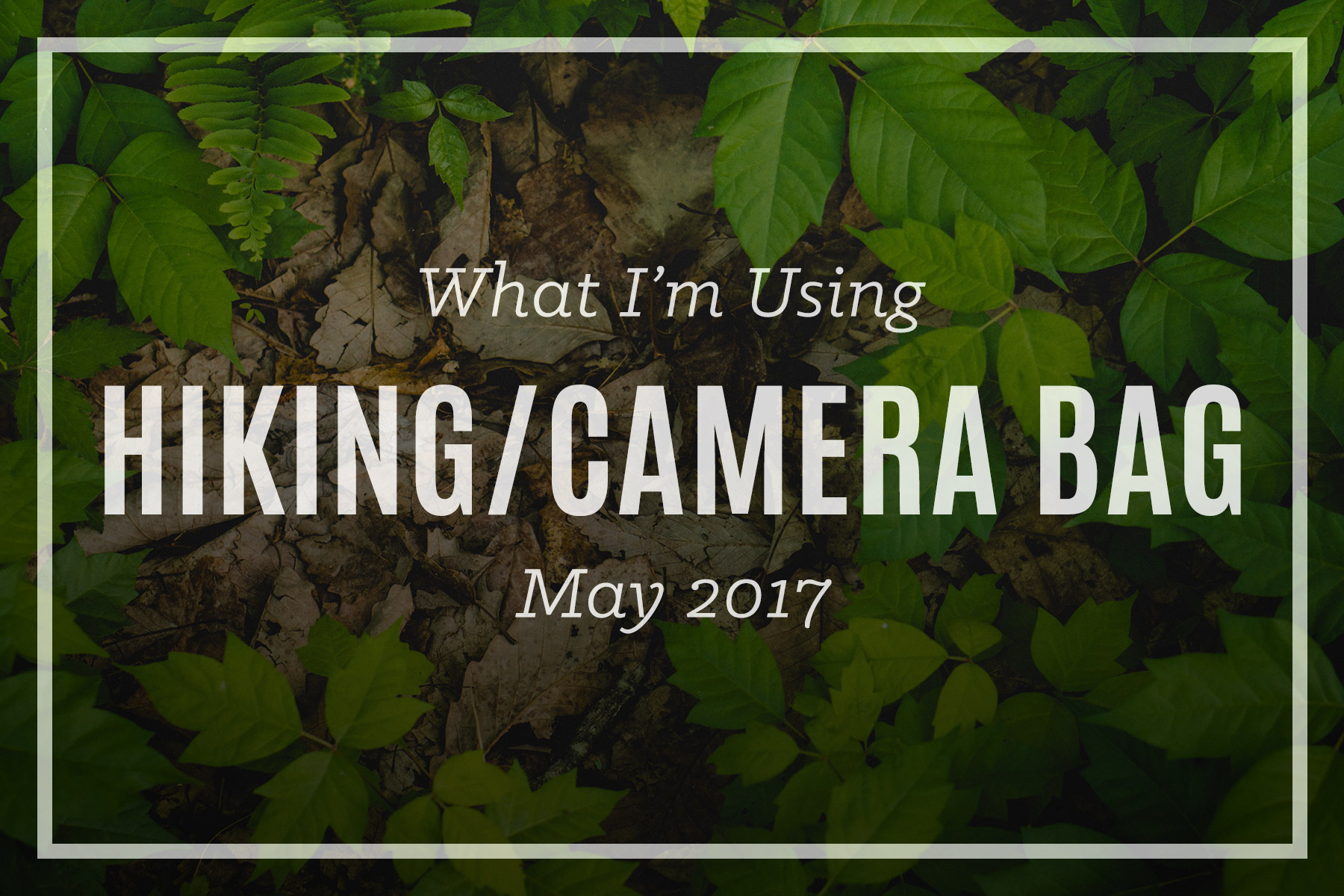 Hiking with Camera Gear
For the longest time I always wondered how the National Geographic photographers (and ones like them) did it….I mean, how in the world are they hiking with camera gear and doing it comfortably.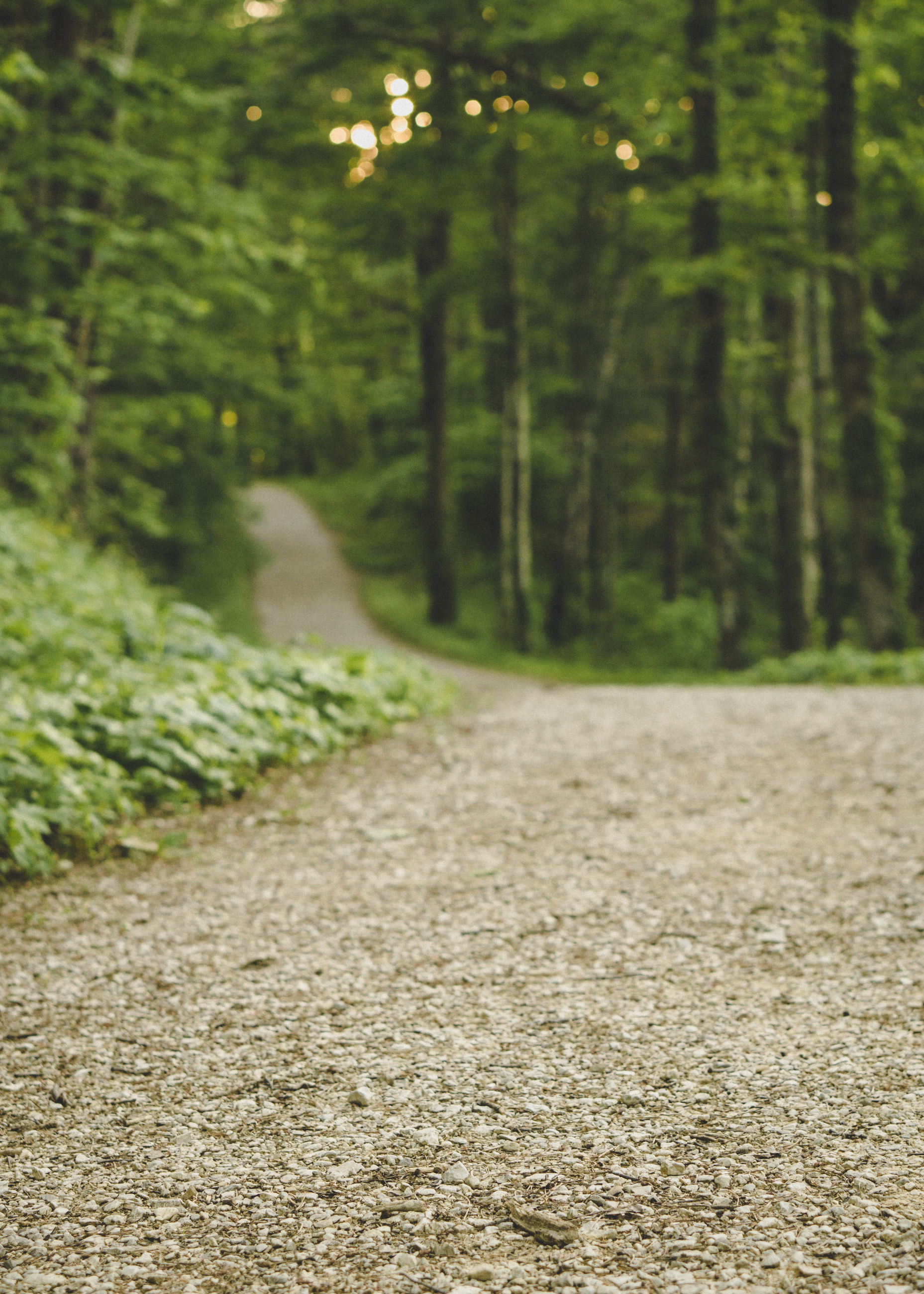 Since then, I have (thankfully) honed my outdoor adventure kit a bit more. I'm now able to carry my necessities a lot more safely, conveniently and comfortably. Also – The gear i've recently received from my new friends over at MindShift Gear has helped a lot in terms of carrying everything.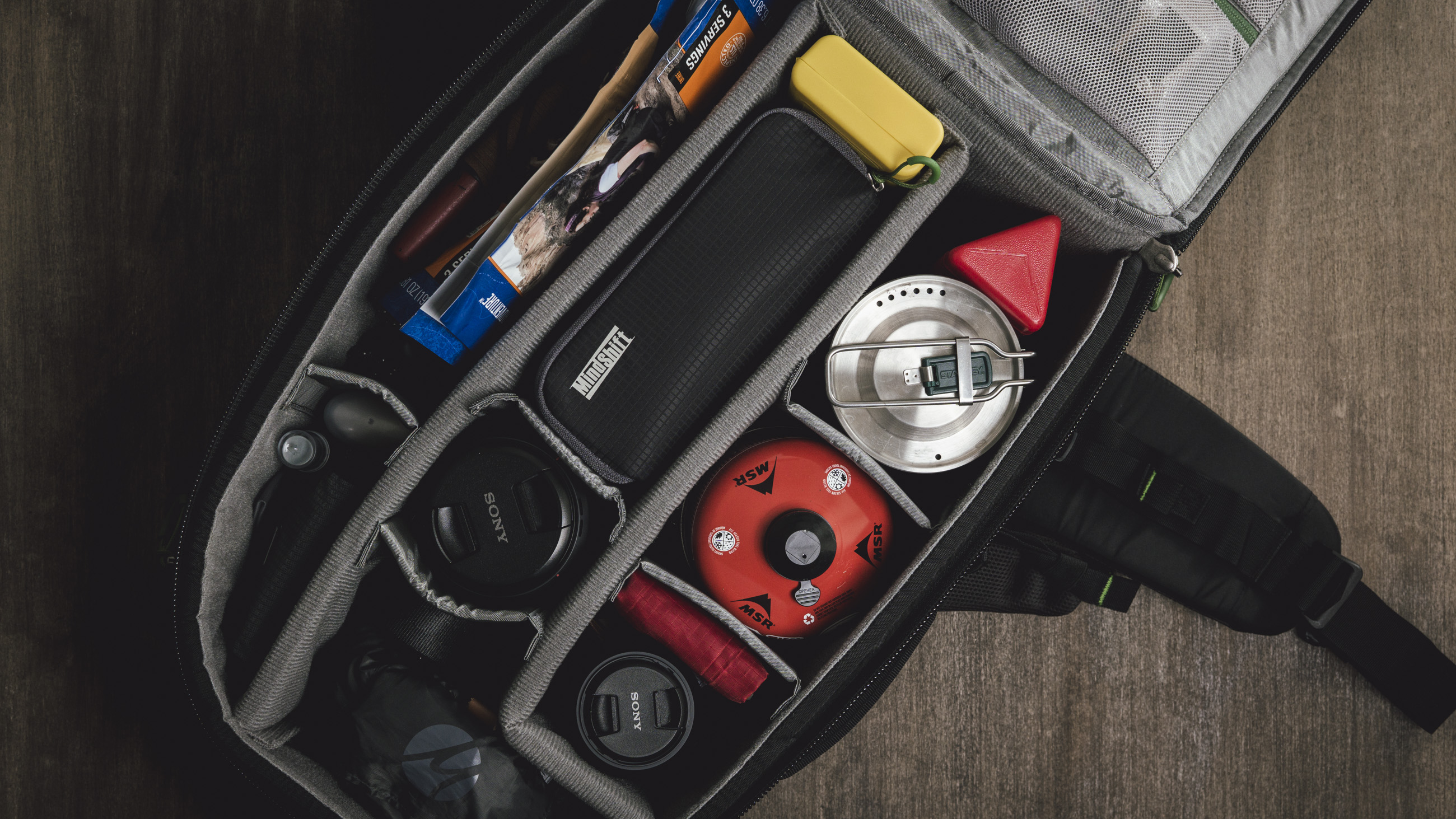 Gear in this Article (click the links to scroll quickly to each):
MindShift FirstLight 30L | MindShift Filter Nest | Montem Ultra Z Folding Trekking Poles | Spyderco Manix 2 (G10) | MSR Pocket Rocket | Stanley Adventure Cookset | Mountain House Meals | Mora Classic 2/0 | Light My Fire Ferro Rod | Rite In The Rain Notebook | Matador Pocket Blanket
The Most Important Piece of Gear
I believe picking the right backpack is the single most important thing you can do before any adventure or trip. This is the piece of gear that will be carrying everything for you. You will live out of it. And it will either make or break a good time. That's why I am meticulous about the bags that I choose to review, recommend to you all and personally use for myself.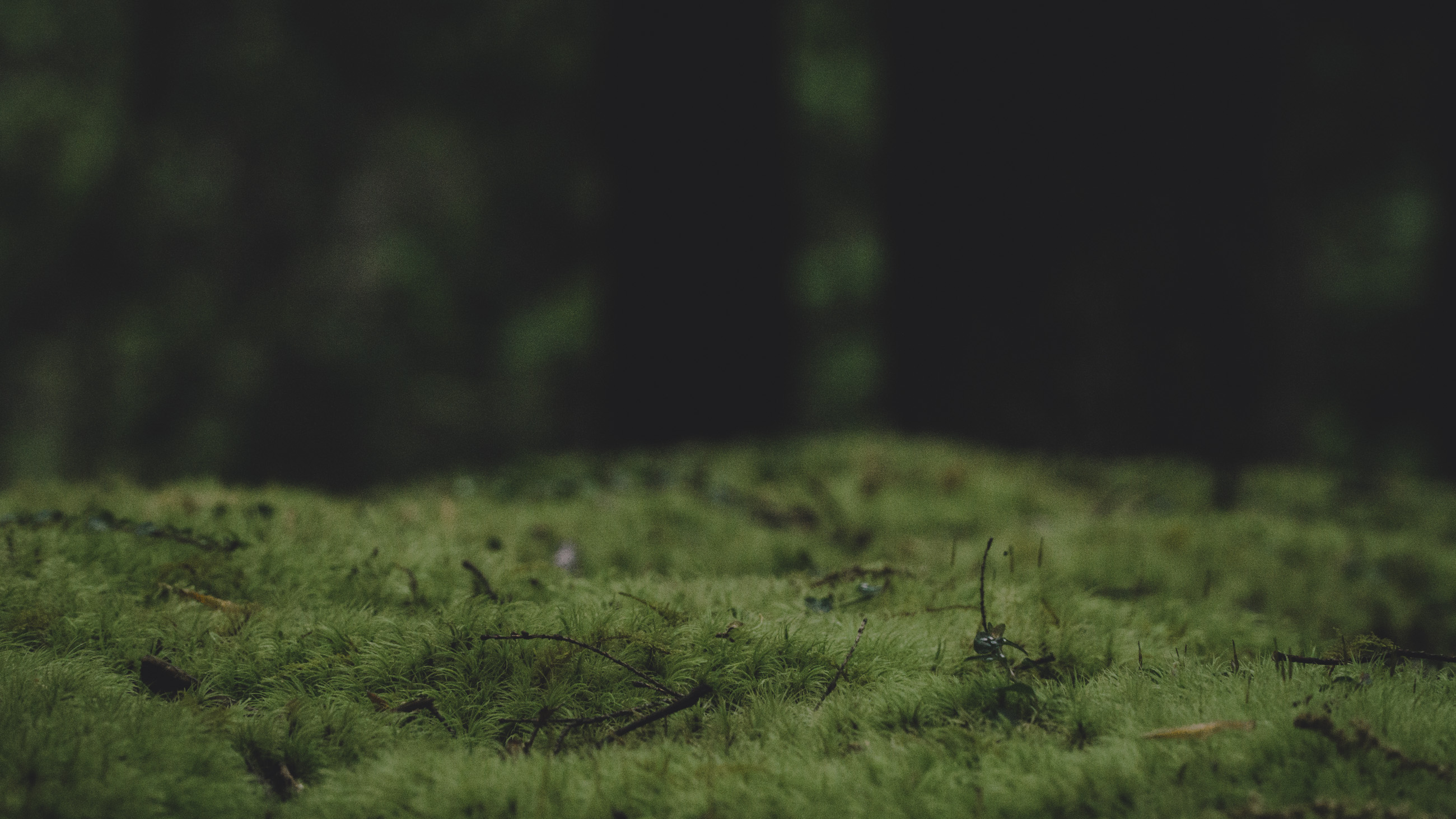 MindShift FirstLight 30L
I have only just started using the MindShift FirstLight 30L pack. But I can already say that it feels like an old friend. That is because it's very similar to my ThinkTank Streetwalker HardDrive bag, which just received a great "First Impressions" review. (ThinkTank and MindShift are actually owned by the same people)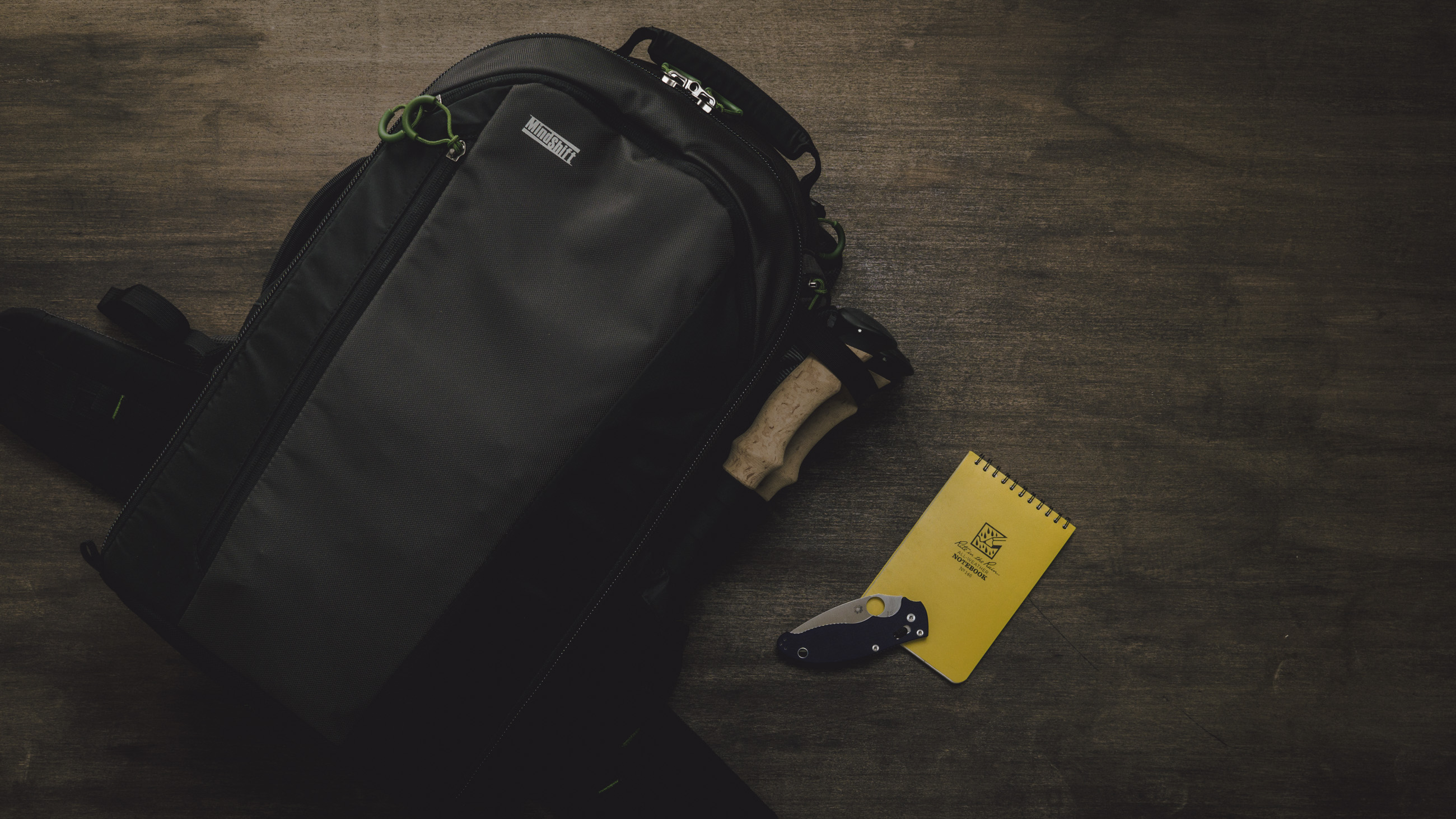 MindShift FirstLight vs ThinkTank Streetwalker
The biggest difference between the MindShift FirstLight 30L and the ThinkTank Streetwalker is that the MindShift bag is built for the outdoors. While the ThinkTank bag is better suited for traditional professional jobs where a lot hiking isn't involved.
My initial reactions between the two are that the MindShift FirstLight has a better suspension system, a more robust hip belt, better options for carrying trekking poles, a larger area for water storage and several other standout features. I won't go too in depth here – But expect a full review to come in the next month or so for the FirstLight by Mindshift.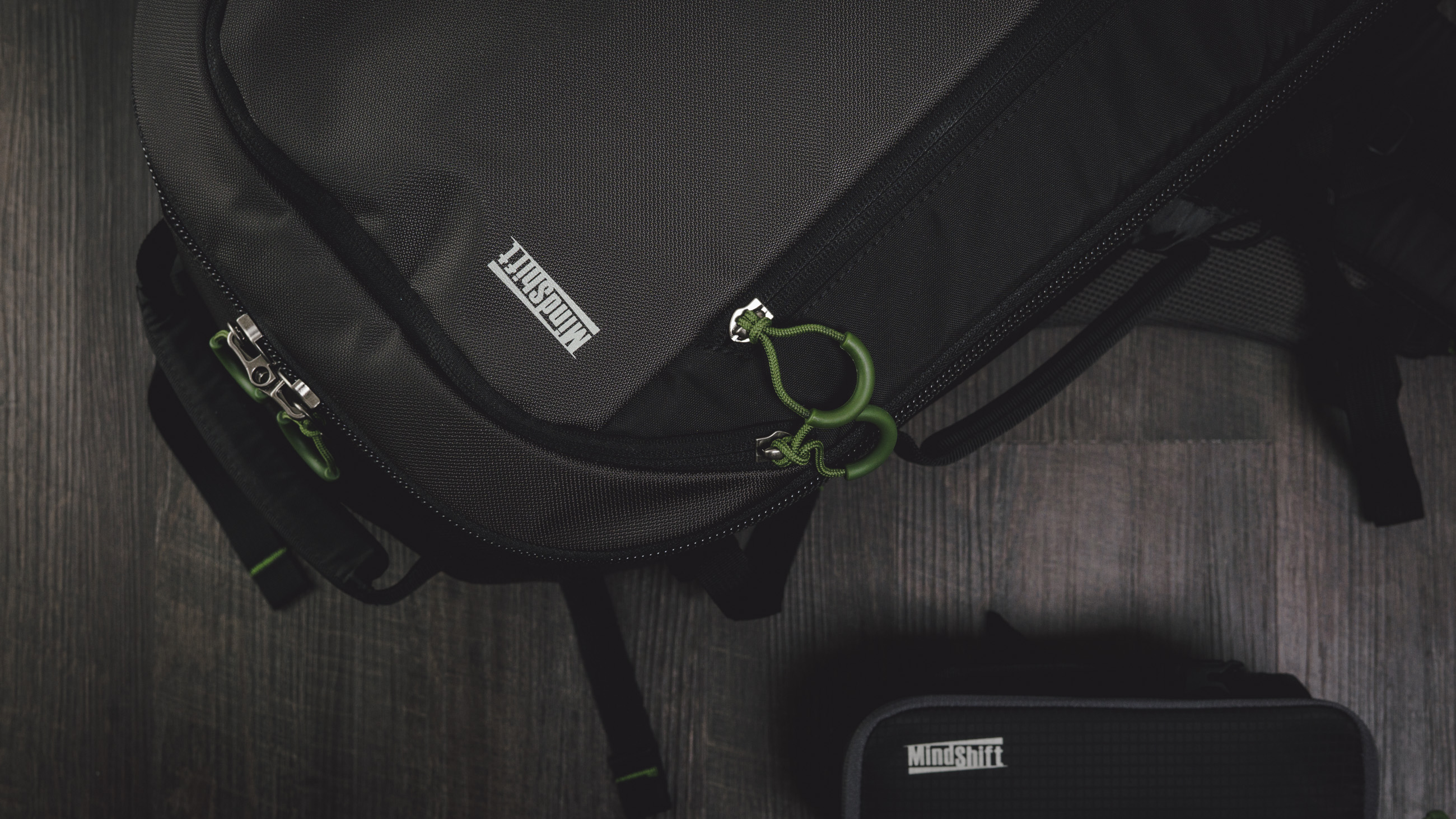 Mindshift Filter Nest
When I received my new Firstlight 30L bag, I also received a Filter Nest and Filter Hive – Made by MindShift as well.
These things are SWEET for storing a large amount of camera filters…Which I happen to have an abundance of as a landscape photographer. I feel really confident in the protection of the MindShift Filter Nest. And man does it free up a lot of much needed room in my camera bag.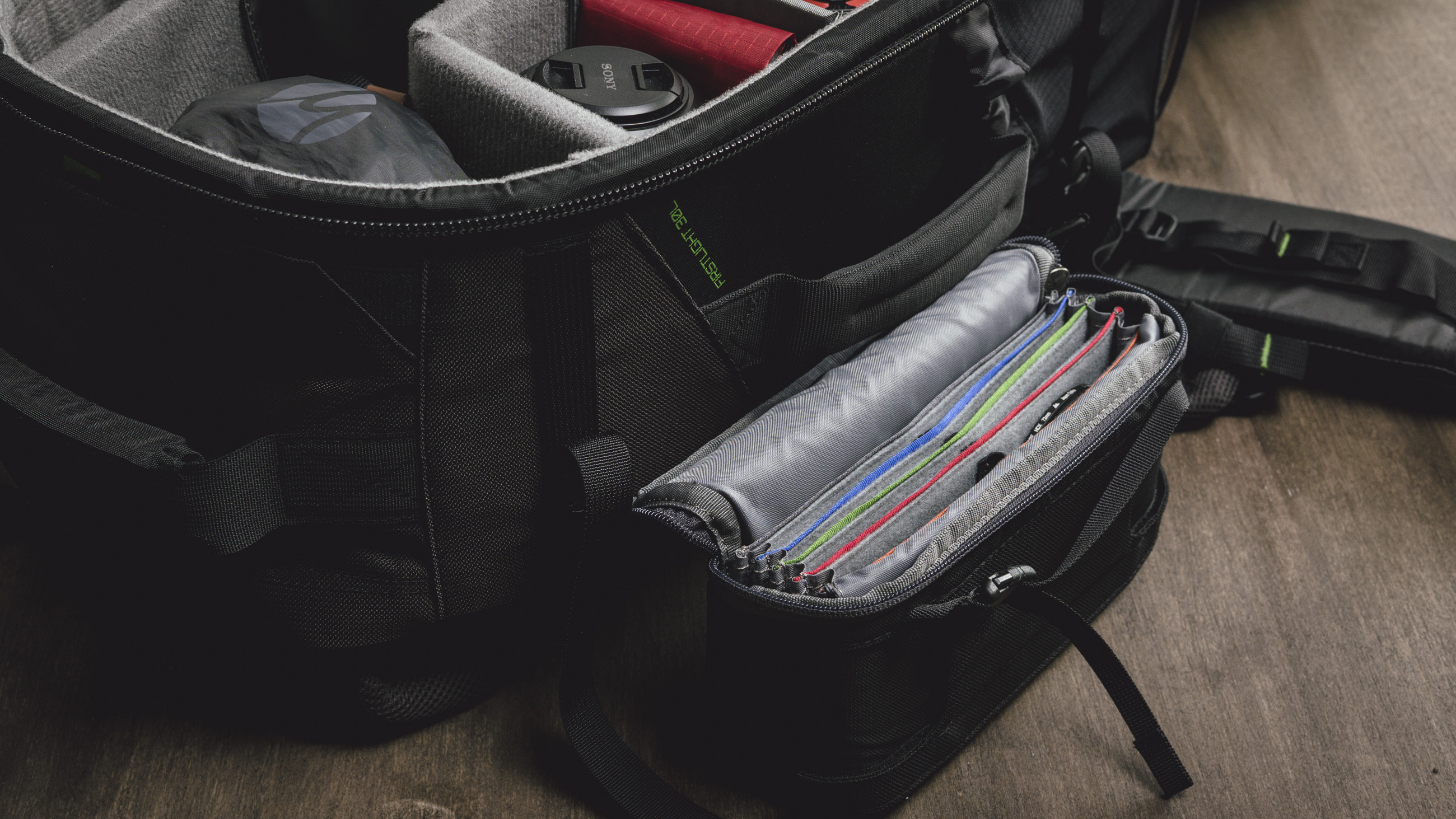 Montem Ultra Z Folding Trekking Poles
If you're like me, you probably struggle and debate with yourself about bringing the trekking poles along. They're often too heavy or too bulky. So they get left in the trunk, or at home in storage.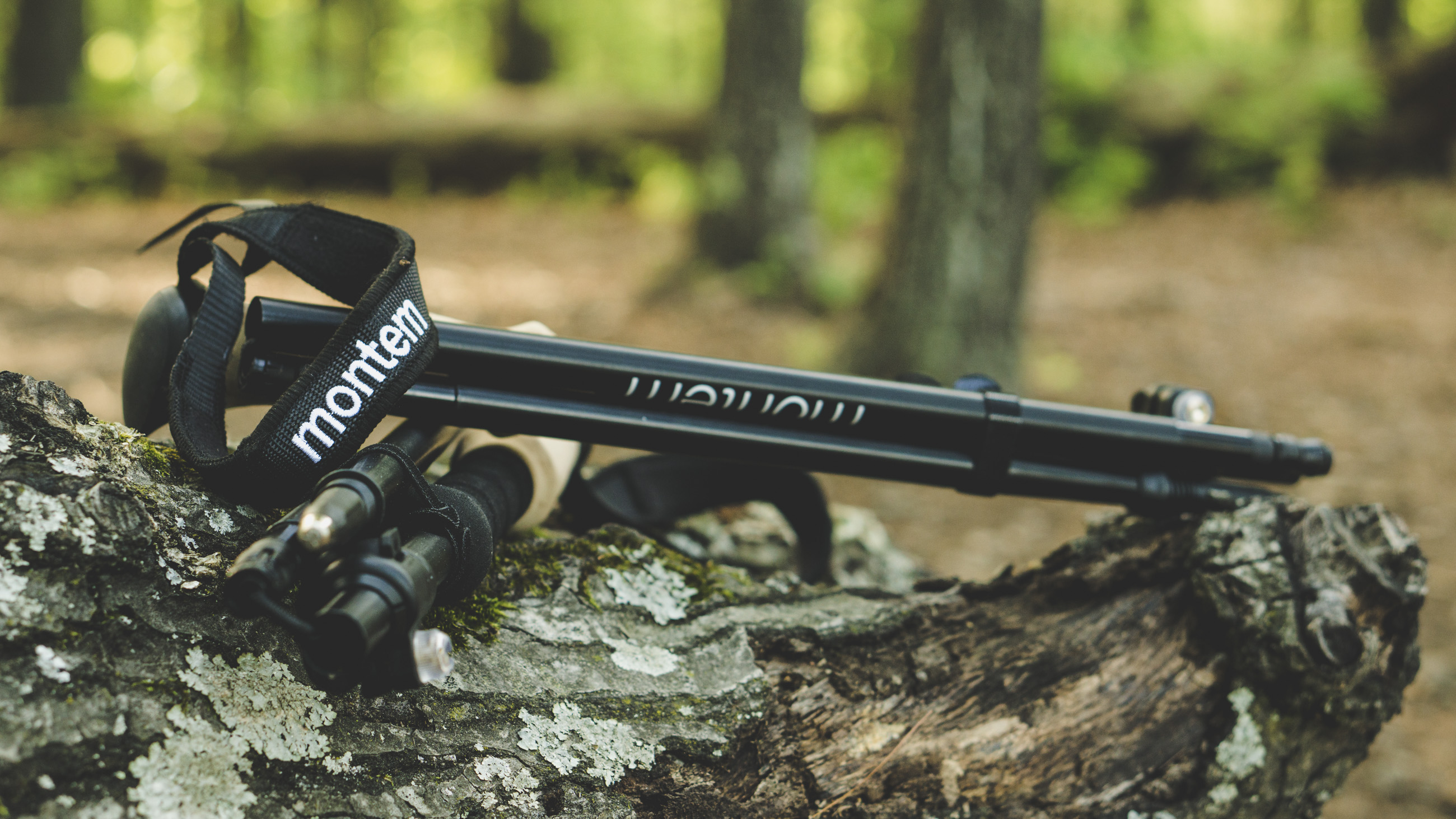 For me, the Montem Ultra Z Folding Trekking Poles have filled a void in my hiking kit. They are the lightest, most convenient trekking pole i've ever seen. They weigh a mere 10.5 oz./each and fold up to 16″….That's amazing!
They're super convenient, comfortable on the trails and so far they seem to be doing a fantastic job. I'll have a full review up for these bad boys as soon as I wrap up my testing.
Spyderco Manix 2 G10
I have been carrying the "Blurple" G10 variant of the Spyderco Manix 2 this month and it has been phenomenal! But before I go much further, let me get something out of the way about this knife. Just because it's a purple-ish color, don't be fooled…It is no sissy, it's one mean knife!
The ergonomics are second to none and it is incredibly smooth/fast to open (one of Spyderco's smoothest). You can get a full four finger grip any way you hold the knife: Forward into the choil, or behind it. The thumb ramp and various bits of gimping give you a very aggressive hold. And the ball bearing lock is incredibly strong, making it extremely safe and practically void of accidentally closing on you.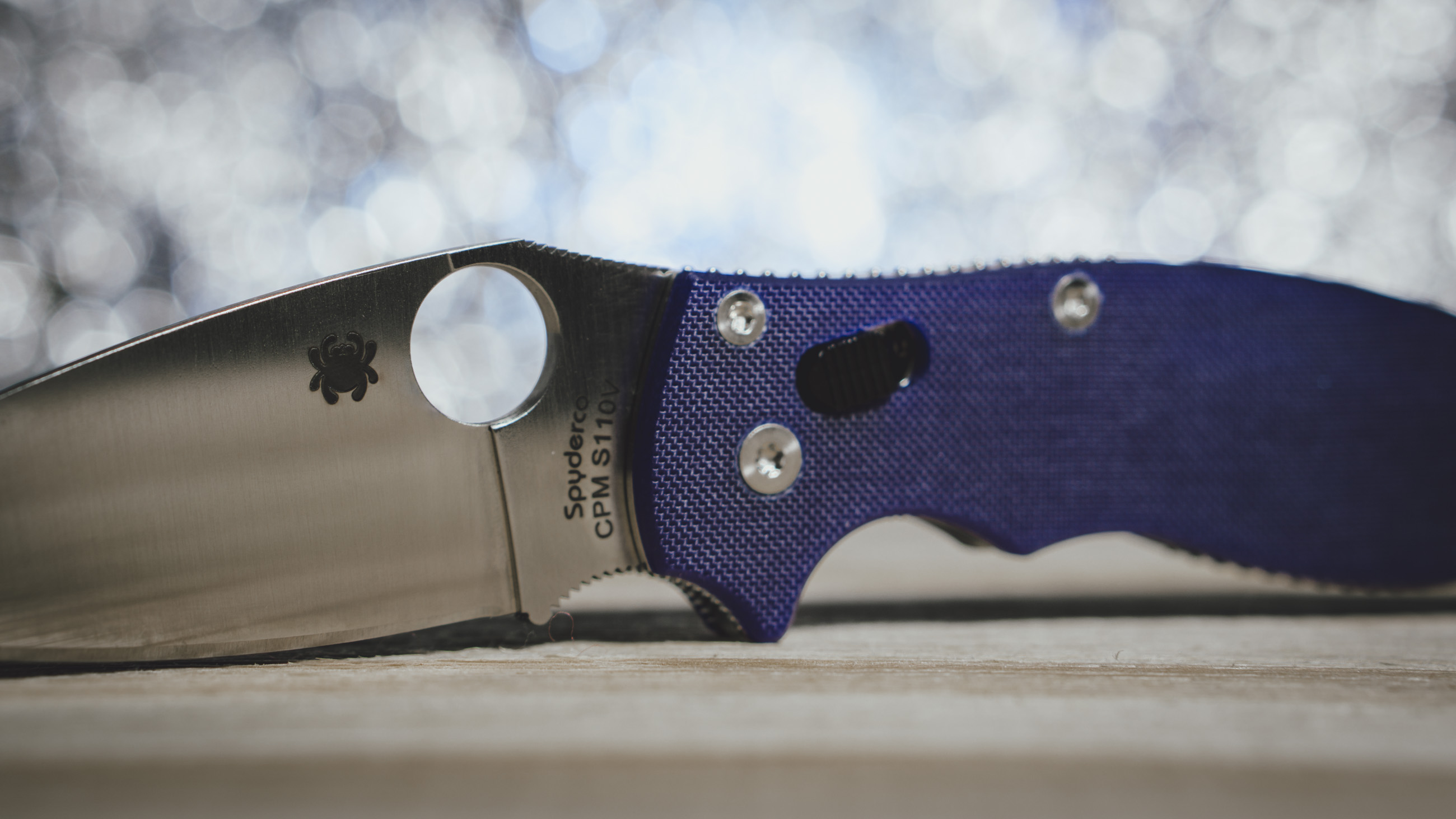 This is my first go around with CPM S110V and no surprise, Spyderco has knocked it out of the park with this blade steel. In my multiple experiences, Spyderco's CPM steels have held excellent edges, are extremely resilient and resharpen with ease.
Expect a full review of the Spyderco Manix 2 in the next month or so (along with the Sage 5 from last month).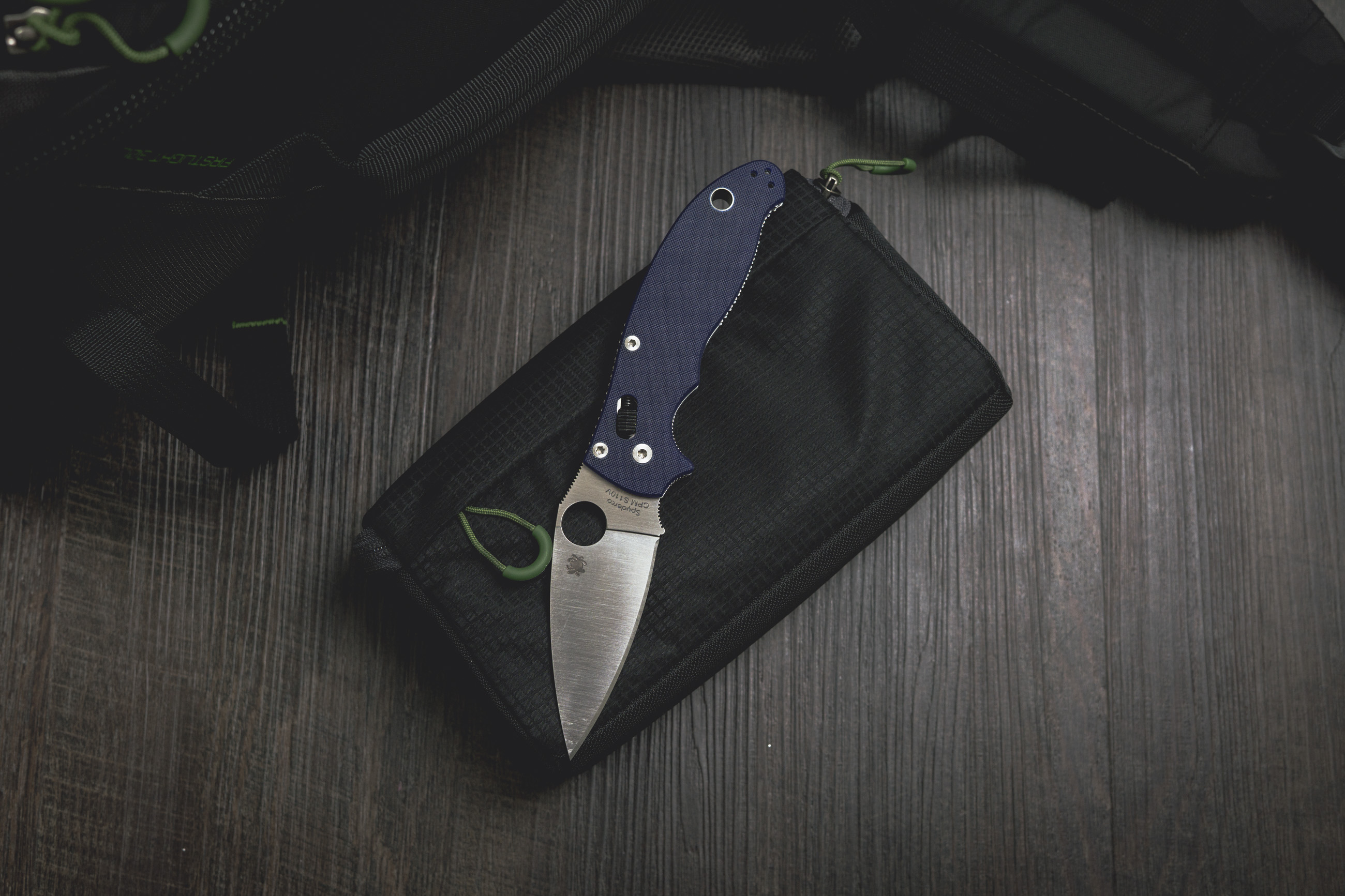 My Camping/Hiking Cook Set
Below is a quick peek at my all time favorite backpacking cookset:
MSR Pocket Rocket
I have the original Pocket Rocket and it is a 10 out of a 10 product for me! These stoves are so lightweight, take up very little room and boil water in 3 minutes or so. I have even had great success with this stove in 0° temps, all the way up to 90-100°.
Light My Fire Swedish FireSteel
Though I always carry a lighter as a backup, there's something fun and challenging about using a ferrocerium rod while i'm out. Plus I have piece of mind knowing it won't run out of fuel and will even work when wet.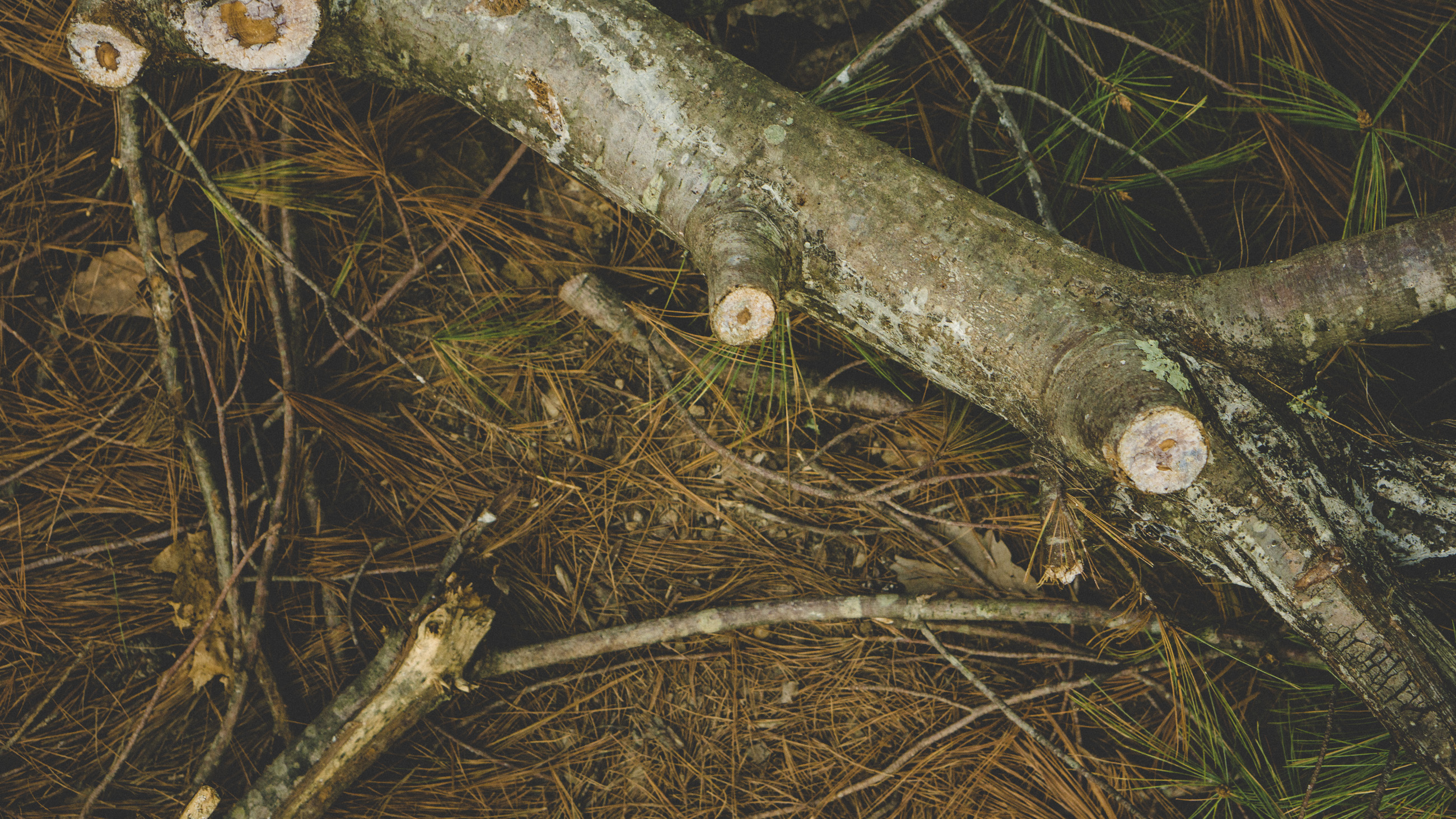 Stanley Adventure Cookset
I have admittedly spent hundreds of dollars on camp cook wear and I always come back to the Adventure Cookset by Stanley. This thing is capable of direct flame from a camp fire…Which means it's definitely okay with an MSR Pocket Rocket. It's a steal at $15 and I think everyone should own one for their camping and hiking kit.
Mora Classic 2/0
This little knife is a constant companion to my pocket knife. I love it for general camp chores, food prep and woodworking. It is a super lightweight item that stows away very easily. At $20 you won't find a better knife to throw in your hiking/camping bag.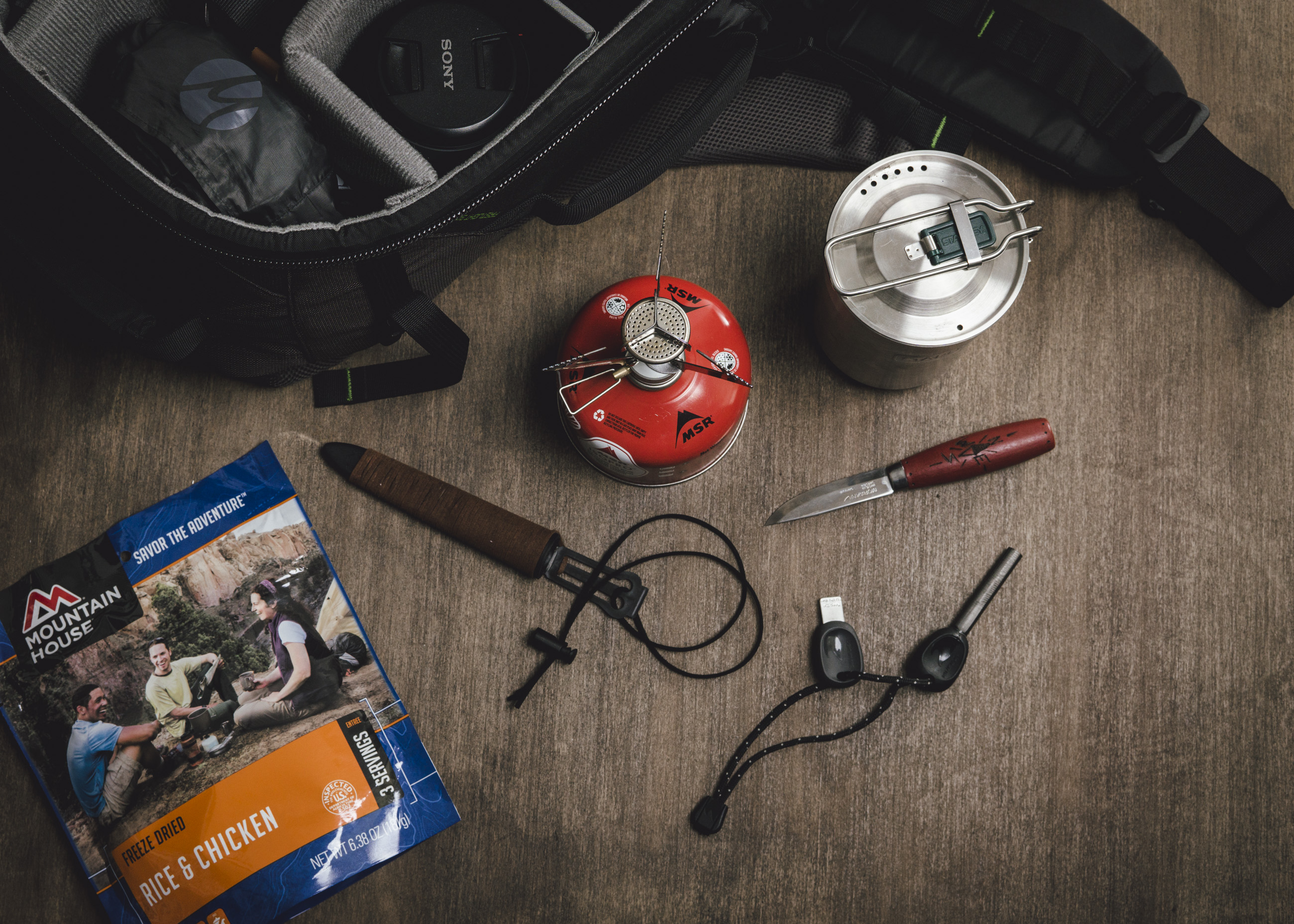 Matador Pocket Blanket
I have just recently purchased the Matador Pocket Blanket for my outdoors kit. And I actually bought it for my youngest daughter who is 14 months. It is the perfect spot for her to hang out when we're at camp (when she'll sit on it).
You can also stake it down outside your shelter as a doormat, use it as a ground tarp, cover your gear at night…You get the point. It's super handy. Oh – And did I mention it can fit in your pocket?! Super cool!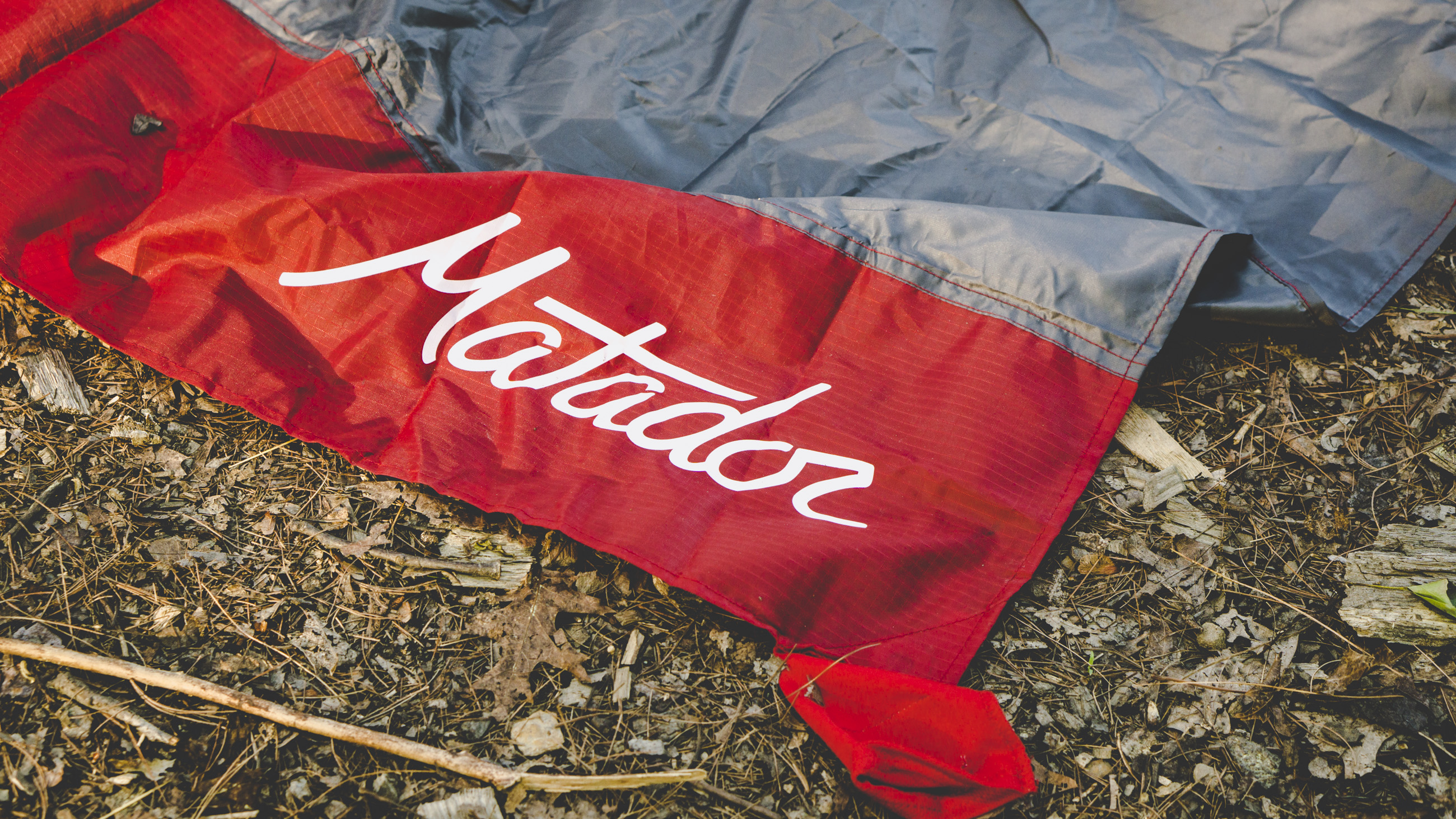 Rite In The Rain Notebook
I'm an avid note taker and no other notebook is more versatile or durable than Rite In The Rain. I have been using & carrying this particular notebook for around a year now. It has been soaked under running water, written with in the rain (oh yeah, I said it) and carried many miles. I can't speak higher of Rite In The Rain if you're the note taking type.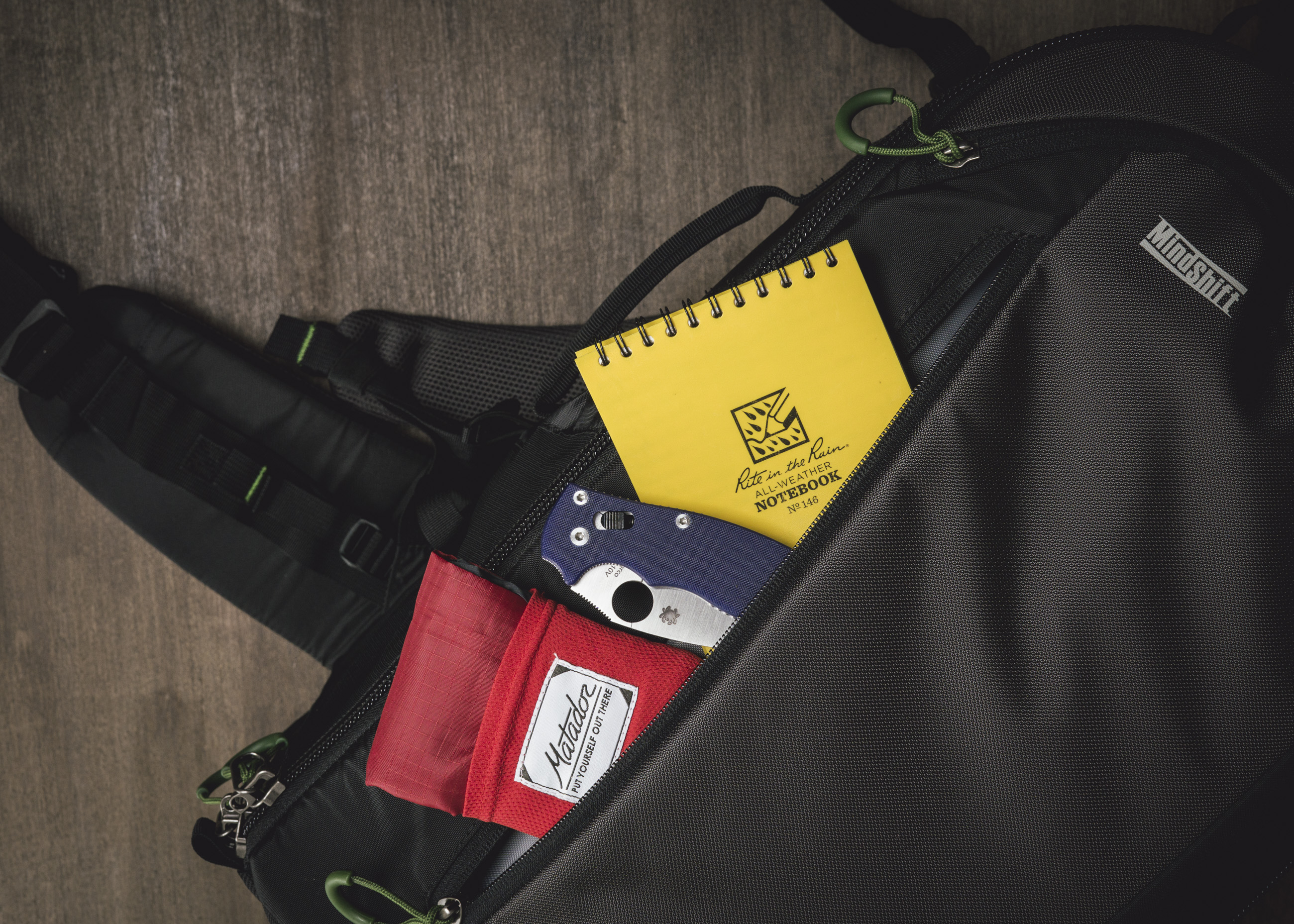 Well….that's a wrap!
I hope you all enjoyed getting an inside look into my adventure bag today! And I hope it gives you a good idea of how I hike with my camera gear as well.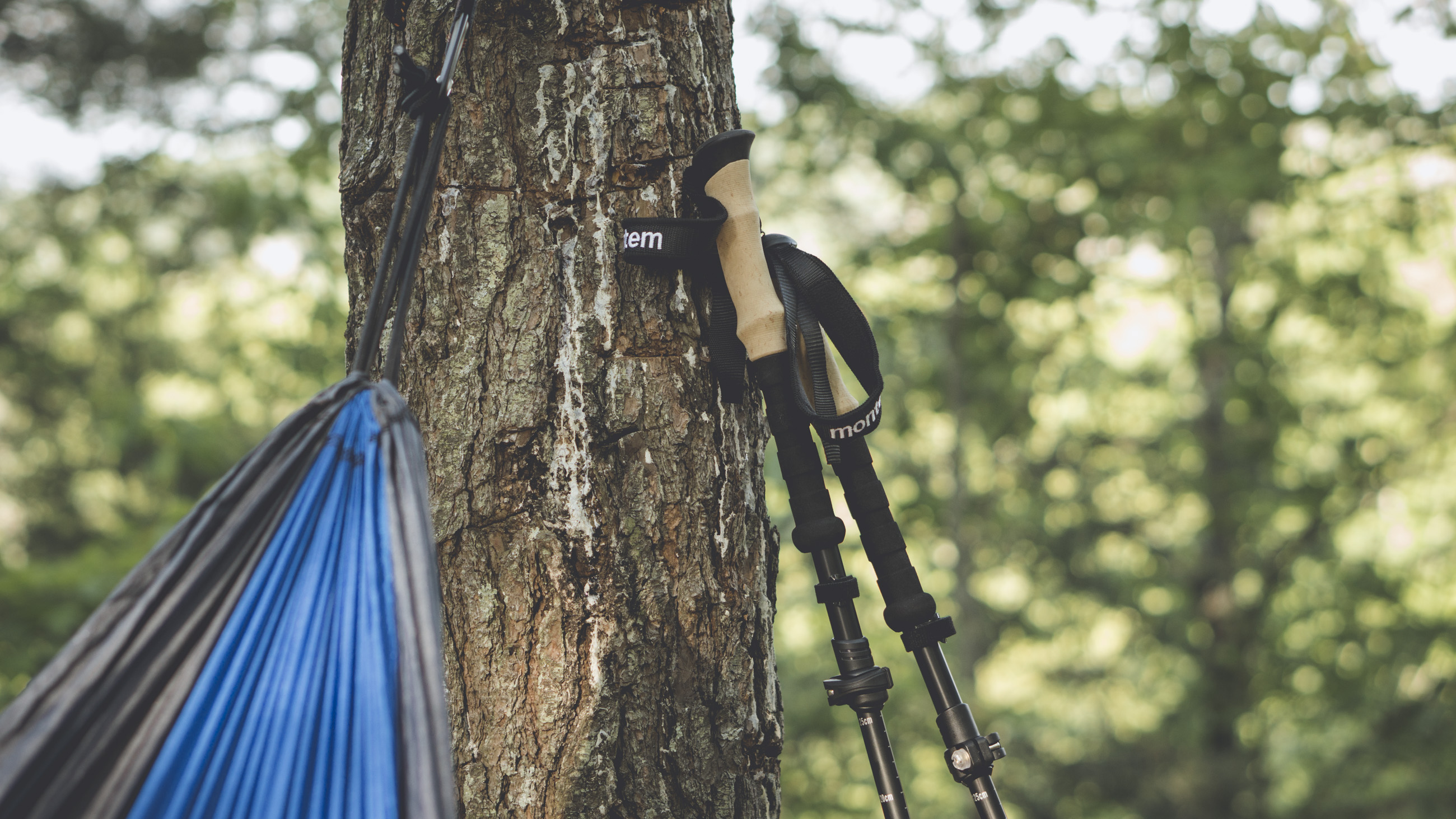 Questions or Comments?
If you have any questions or thoughts, please drop me a comment below. I always love chatting with you all.
* PS: If you plan on buying any of these items please use my Amazon Affiliate Links above, as it helps support these articles & future adventures.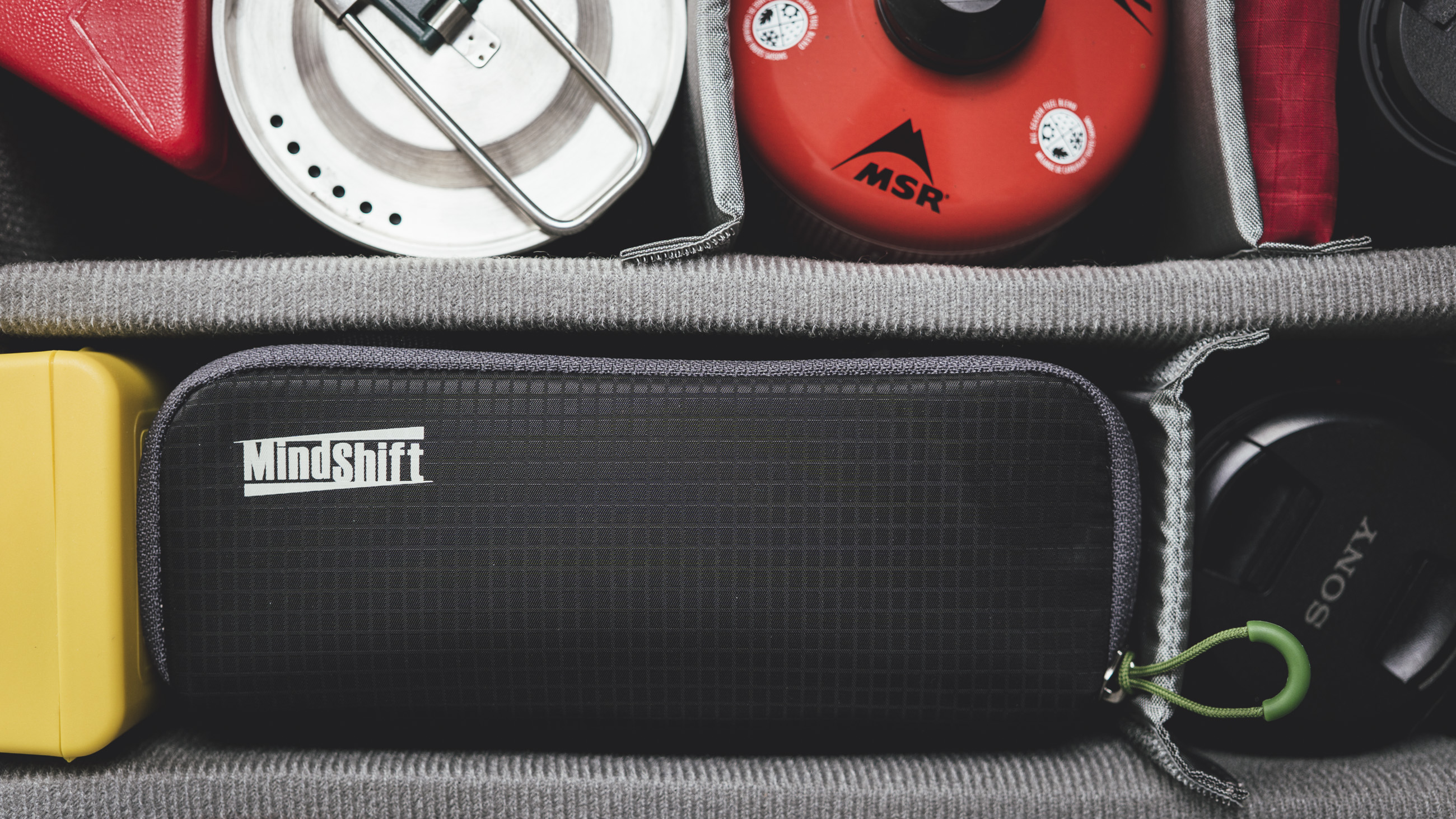 Follow Along & Keep In Touch!


---