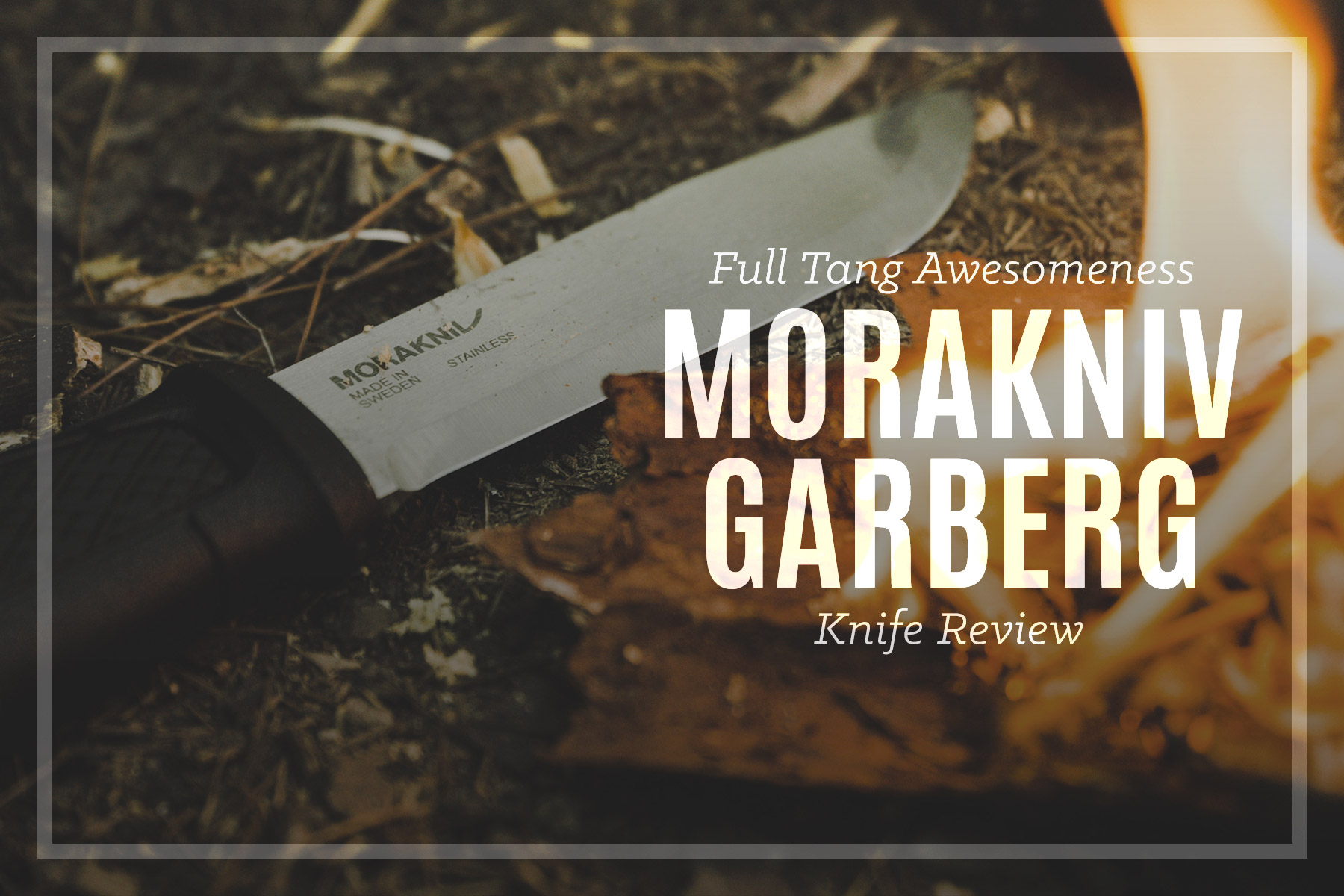 Welcome back to another knife review, folks! Today I'm reviewing one of the best knives that I got my hands on in 2017…The Garberg by Morakniv. If you've been around here for any length of time you'll know that the Garberg finished out the Trinity of Mora Knives for me (Eldris, Kansbol and Garberg).
I couldn't have been more excited about this knife when I got it in for this review. And after a full 6+ months of testing, I am ready to share my thoughts!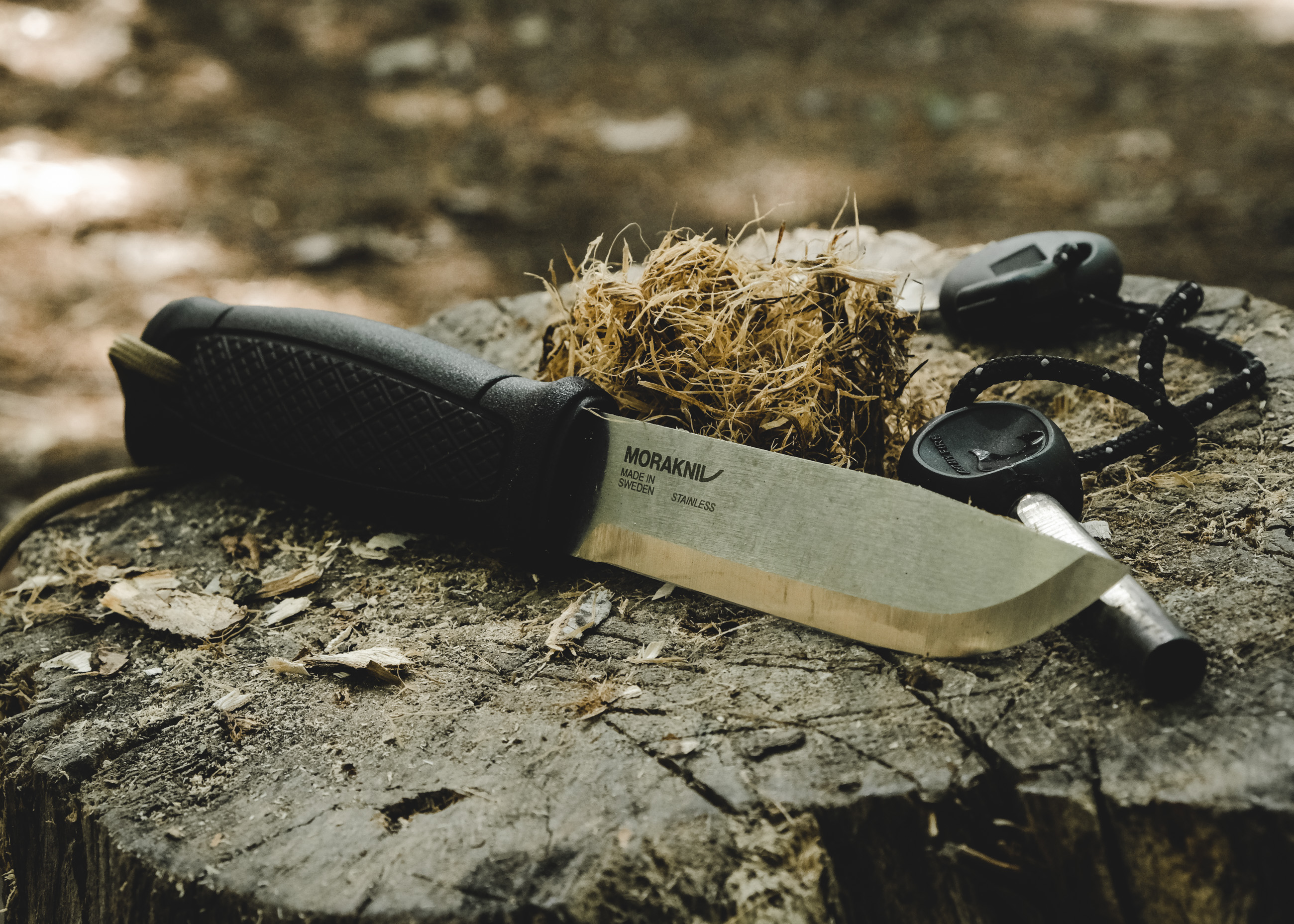 Mora Garberg Review
I have heavily used this knife throughout the last 6 months. It has been my camp knife, my fire making knife, my food prep knife, my hiking/trekking knife, and everything in between. Literally, this has been my go-to belt knife for any adventure I've set out on…Especially when I felt that I needed something extremely robust to carry me through a rough day or night.
I know what some of you are thinking right now…Morakniv?! A tough, dare we say, Survival knife? Yes! The Garberg is extremely capable considering it has a full tang and decently thick 3.2mm blade.
But, what I love about it the most, is it's lightweight for a knife of its type. It comes in at just under 12 ounces. Which makes it a joy to carry, especially when weight is a big concern.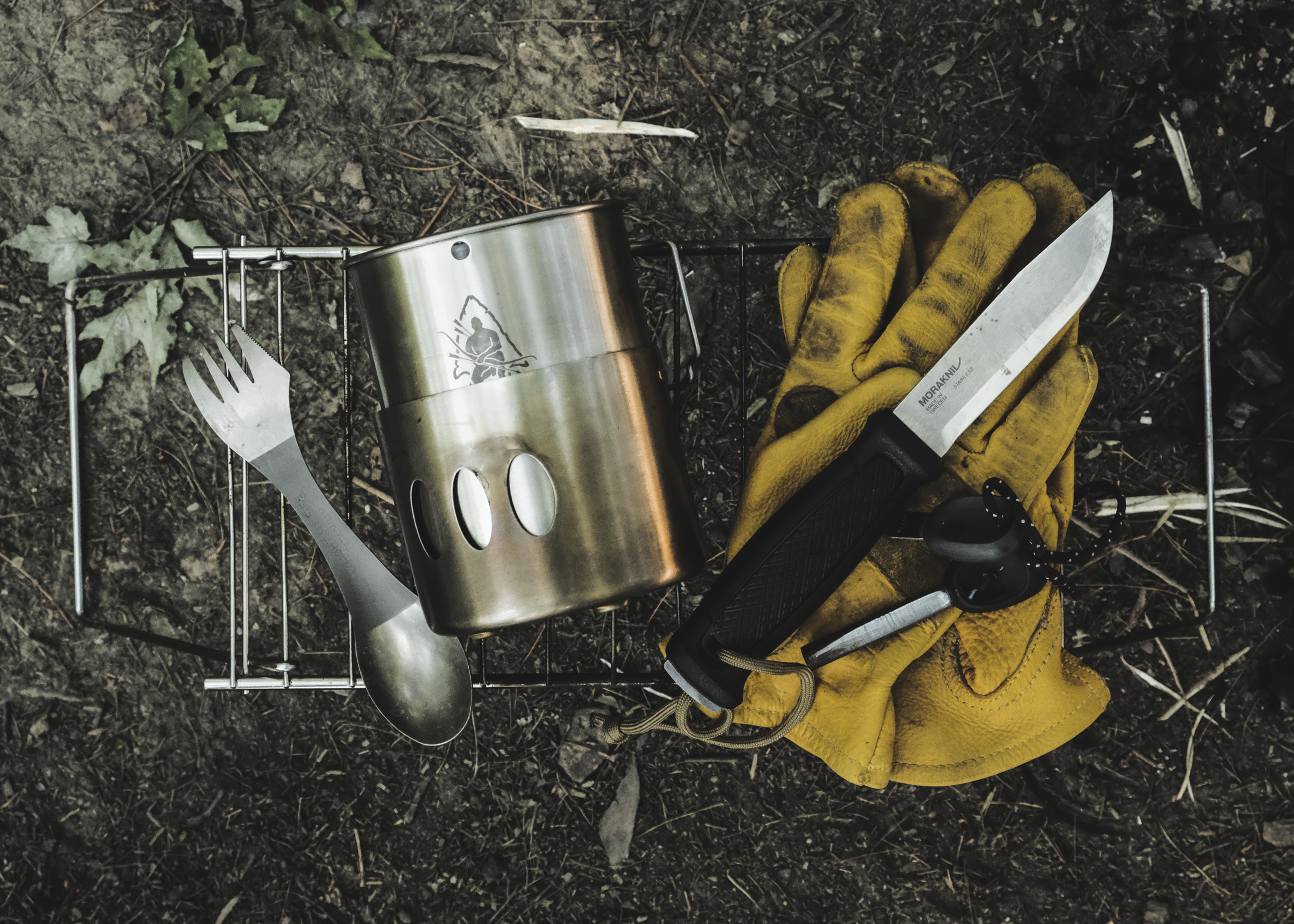 Where does it fit within my kit?
The Mora Garberg, for me, is my primary belt knife. Not a secondary knife, like many Mora's have been in the past. The Garberg is what I reach for to split up kindling for my fire, I use it in conjunction with my LightMyFire Firesteel, I perform mundane camp chores with it…It's there for whatever I encounter on the trails or at my base camp.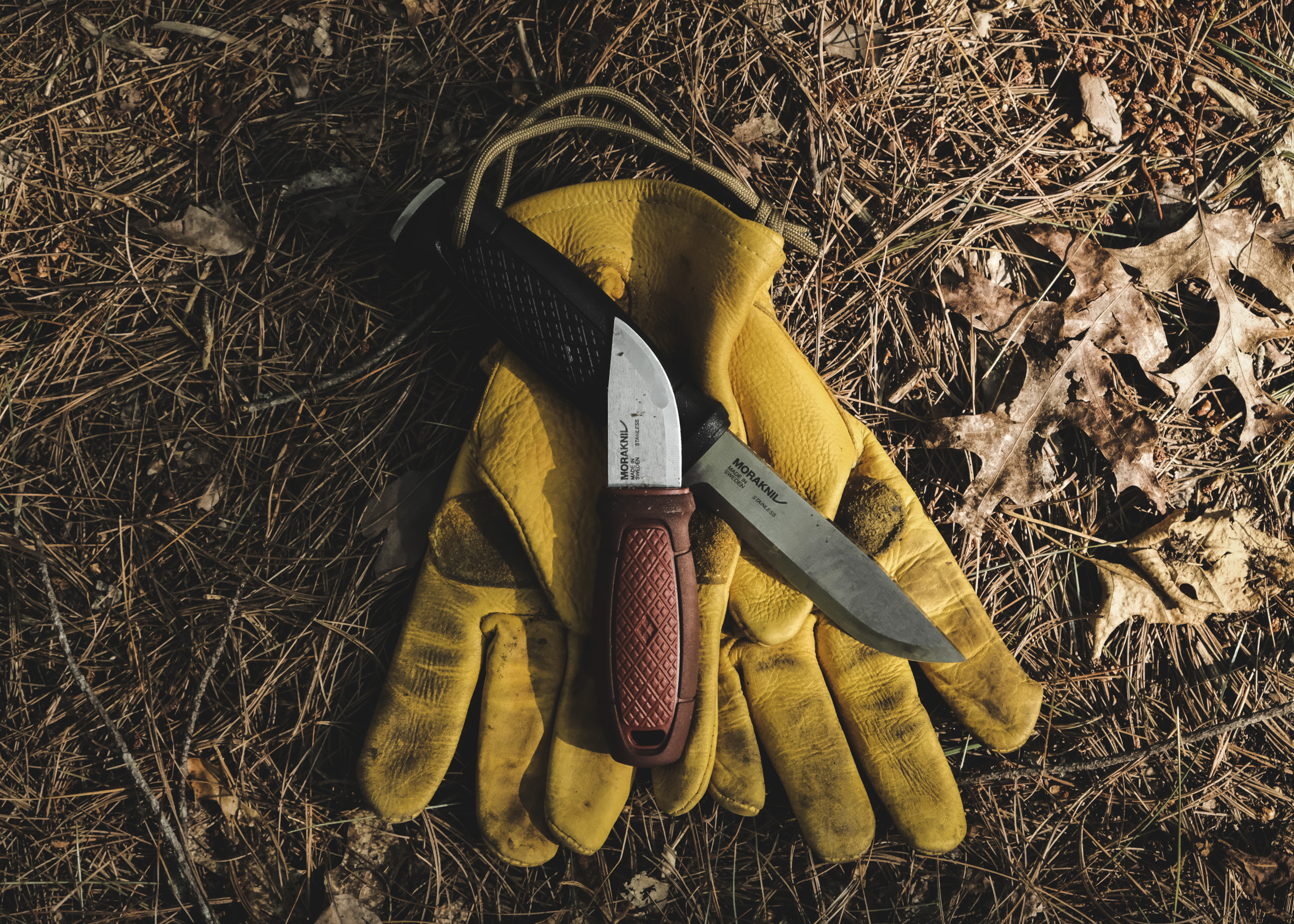 Mora Garberg and Eldris
Speaking of Primary vs. Secondary Knives. I love carrying my little Eldris as a neck knife or pocket knife in combination with the Garberg on my hip. These two knives compliment each other perfectly.
The Mora Garberg is fantastic at handling the heavy tasks, but it falls a bit short with super delicate tasks. Which is where the Mora Eldris picks up perfectly, given the blade grind and stubby length. And honestly, I have no problems with the Garberg not handling delicate stuff perfectly…It's a beefy knife, after all.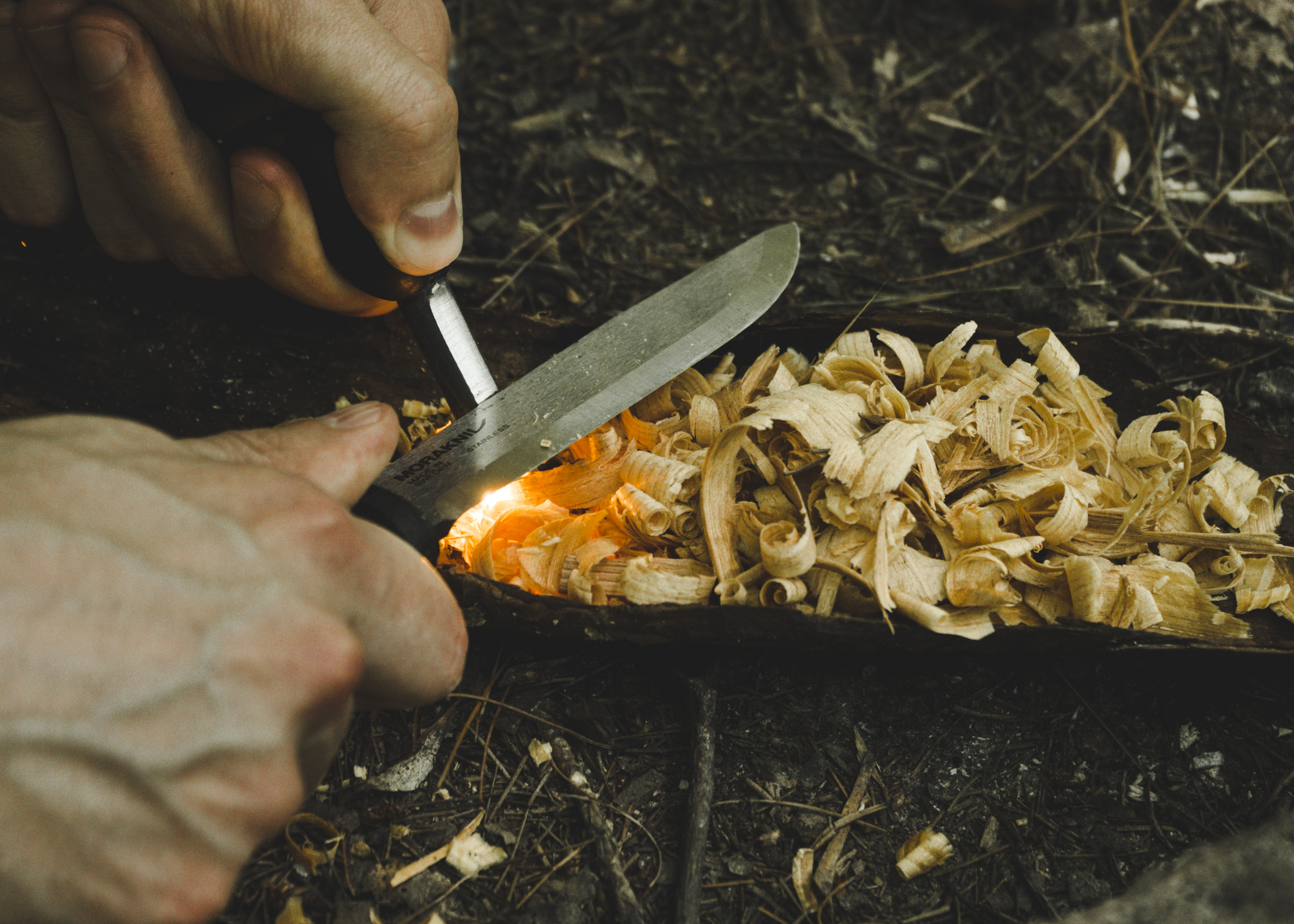 Mora Garberg Firestarting
I'll echo what many others have said about the Mora Garberg in reference to its fire-starting capabilities. It is fantastic! The 90º spine on the Mora Garberg is extremely sharp, making it perfect for showering sparks from a firesteel (if you've lost your striker).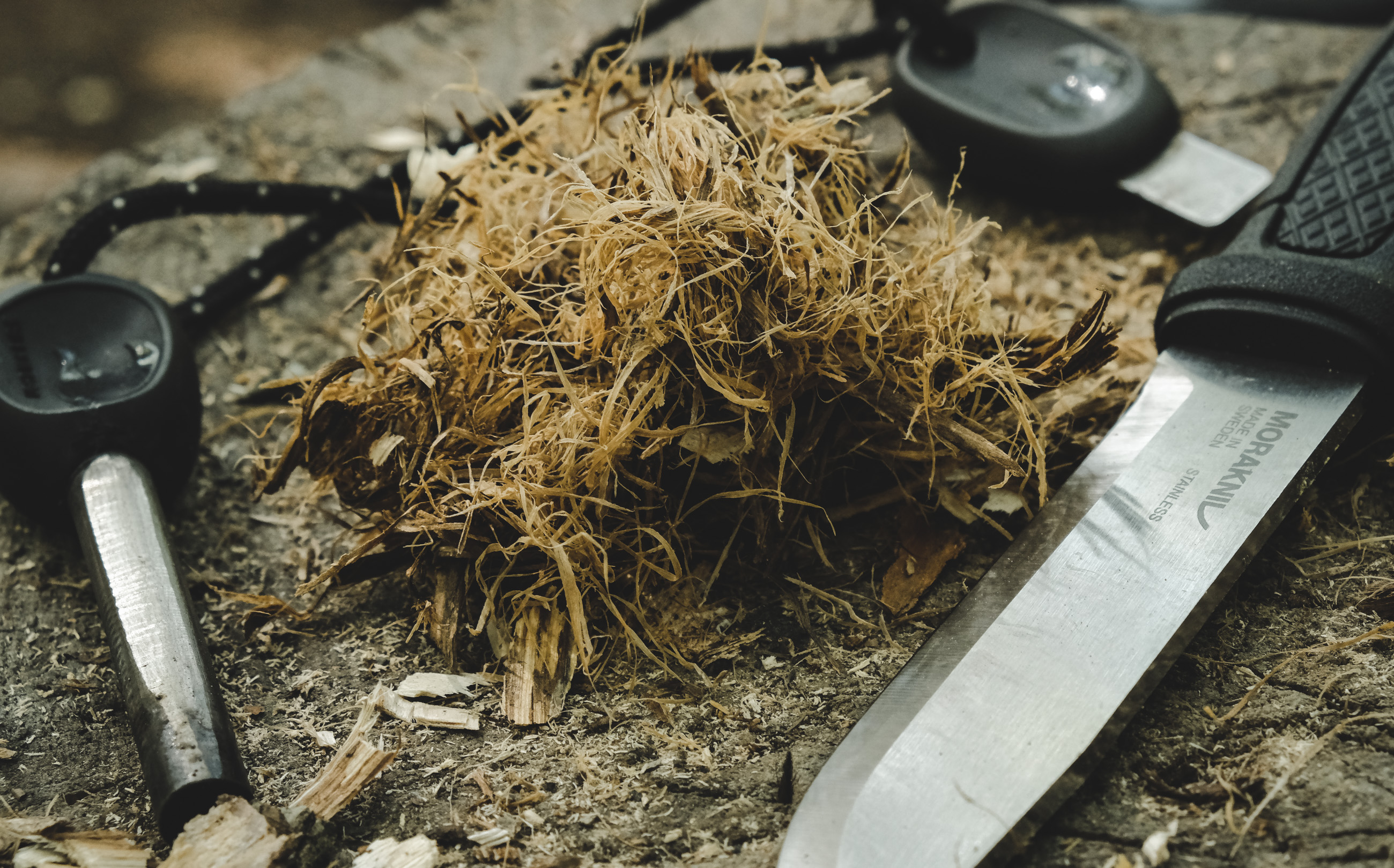 Mora Garberg Spine
Speaking of that sharp 90º spine on the Garberg, just look above. The spine of this knife is invaluable when it comes to scraping and fluffing up bark/material for a birds nest. In fact, it has outperformed every knife in my collection for this important task.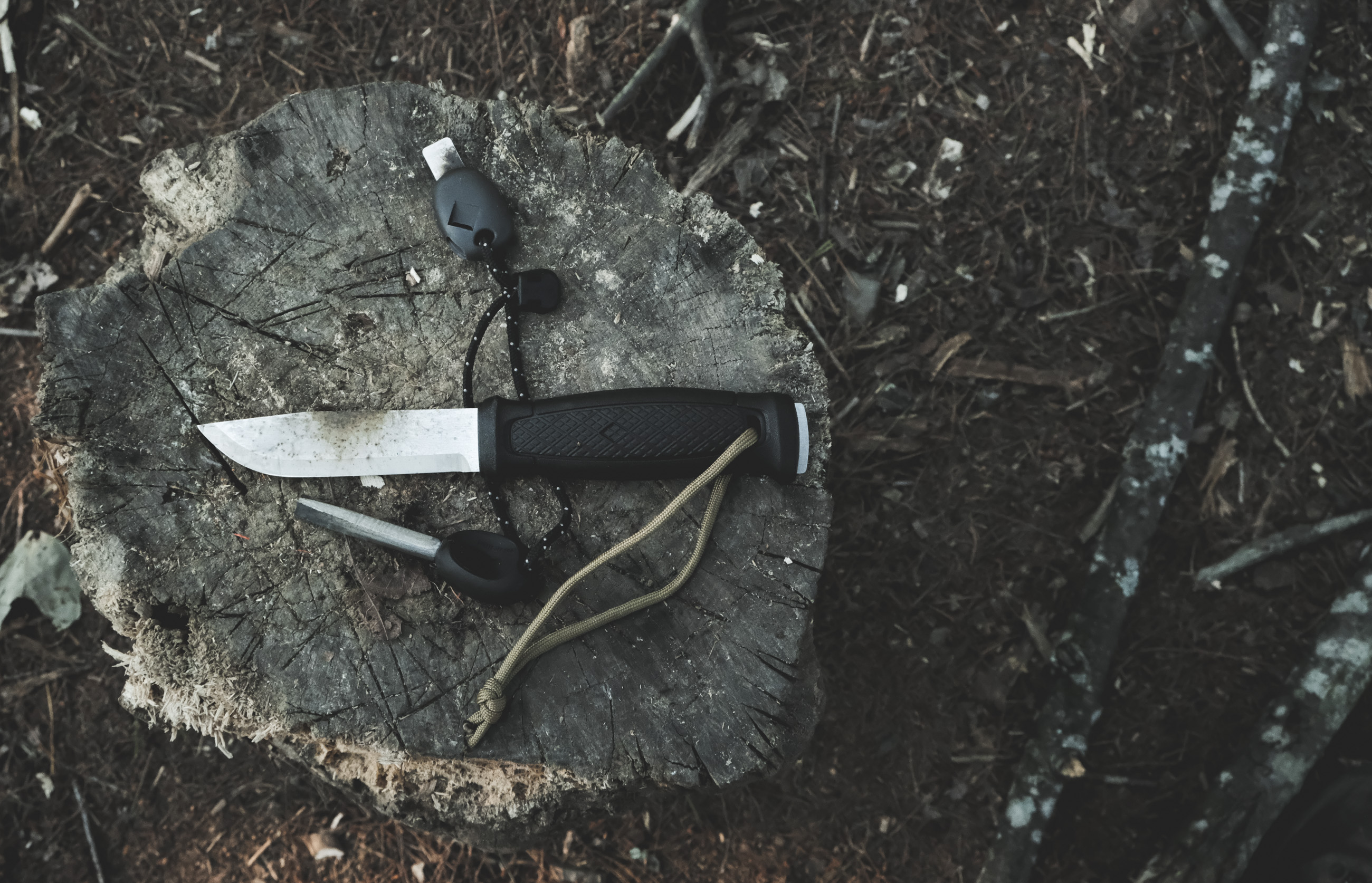 Mora Garberg Strength & Durability
Now is as good of a time as any to talk about what we all want to know…How strong and durable is the Mora Garberg?
For this part of the review, I remember back to a day in August of 2017 when my wife, 4 kids and I were out on an adventure. It had rained profusely the day before, the morning of the trip and it was an all-around bad day to be outdoors. But, against better judgment, we were dedicated to following through with our outing. I was also dedicated to building our fire without "cheating". I used my Mora Garberg, LightMyFire Firesteel, and natural resources to make our fire to cook that day. I can vividly remember pounding through kindling for 3-4 hours straight. It was all I could do just to keep the fire alive and to keep our water boiling, along with our food up to a proper/safe temperature.
That day, I pried with this knife, I batoned with it, I chopped and everything you can imagine. There were times when I thought I was going to break it. Quite honestly, I beat this knife senseless and I got tired way before it did. I wish I could properly explain how hard I was on the Garberg that day. But you'll just have to take my word for it…This knife is extremely tough and I'd trust my life with it.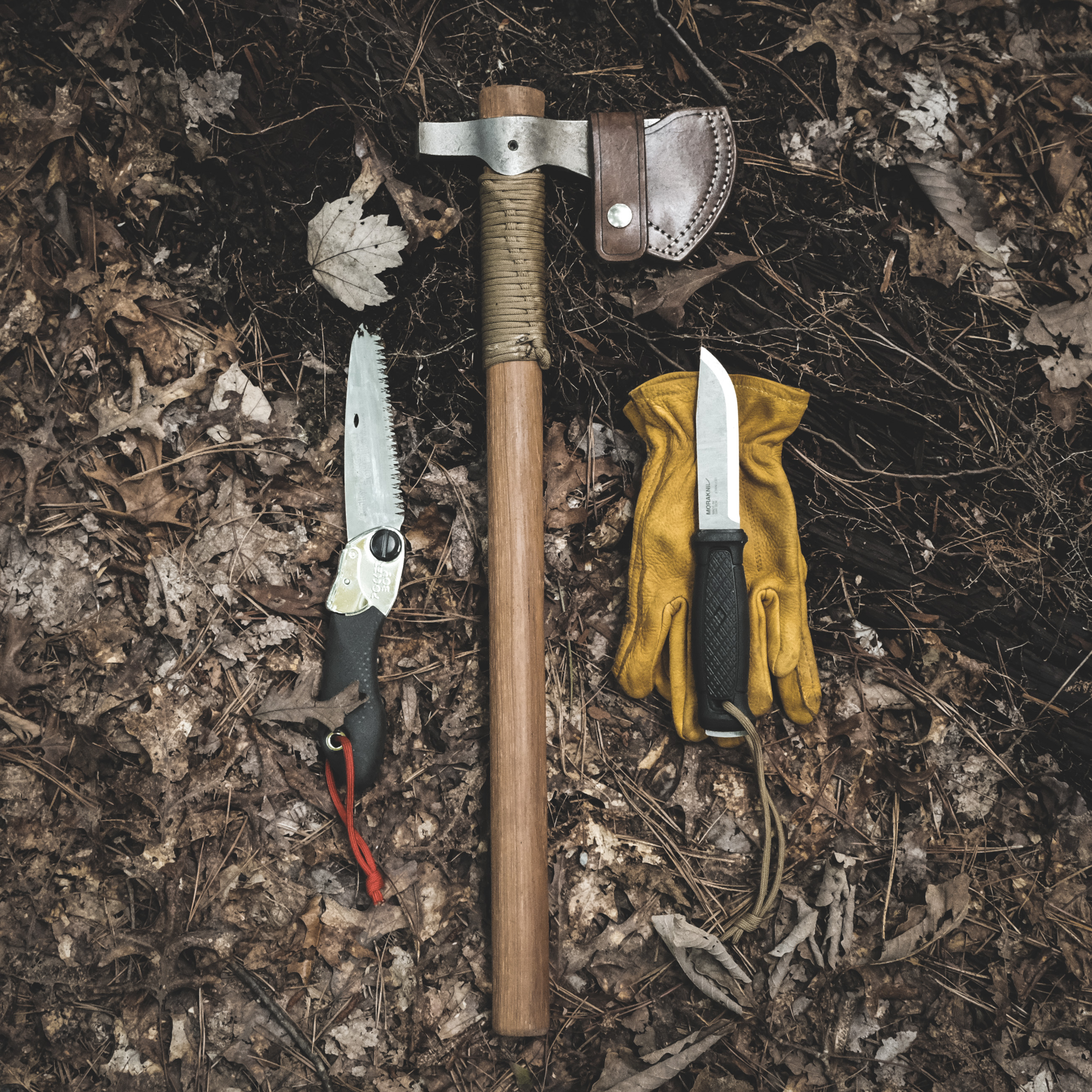 Garberg works well with others
The example I give above was clearly an uncommon use of the Garberg for me. And while it did prove the toughness of this knife, I would much prefer to have the Garberg paired with a good ax (or tomahawk) and saw.
The combo you're seeing above is one of my go-to's for overnight camping because of the weight vs capabilities ratio. There's nothing I can't do with this setup. And again, I'd trust my life with these tools.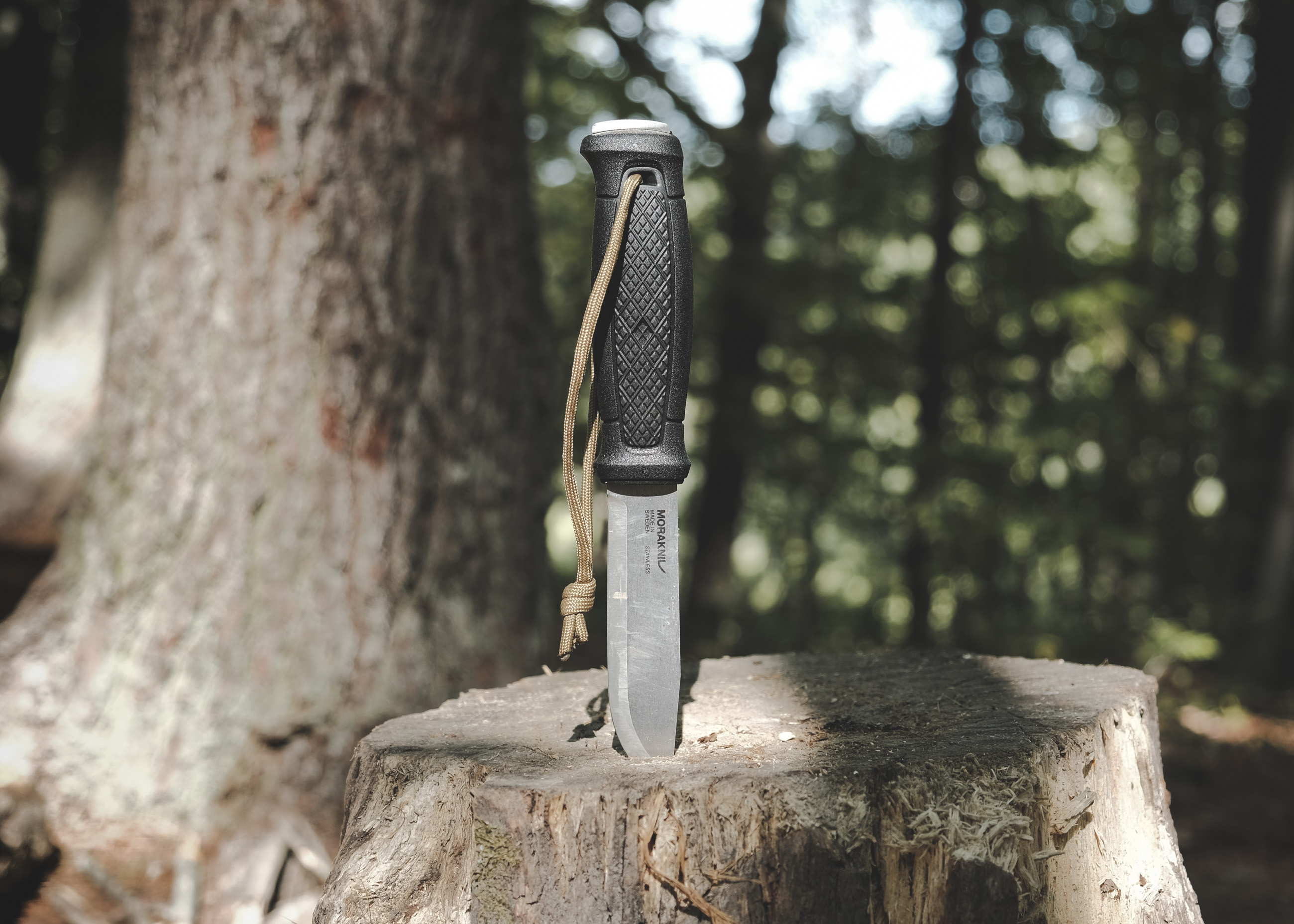 So, who would I recommend the Garberg to?
I think the Mora Garberg is a fantastic knife for all types of people who love the outdoors. Whether you're a bushcrafter, backpacker, hiker or camper I would recommend this knife to you. It's not carbon steel, so you're not going to have to baby it. It resharpens easily. And it's lightweight enough to not be a burden…Which could be a big benefit for people who aren't used to carrying a belt knife.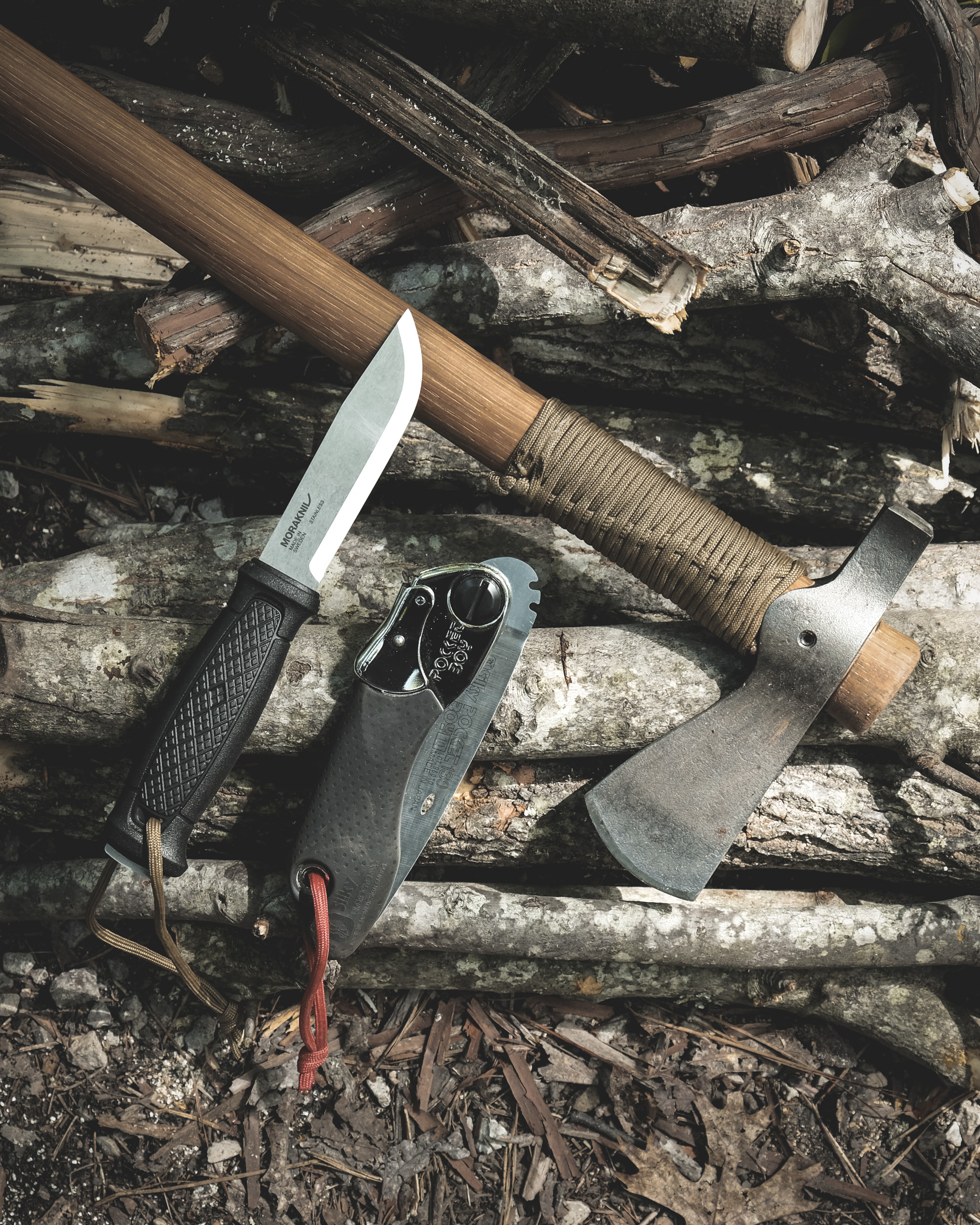 Mora Garberg (10 out of a 10)
I was a bit pessimistic that the Mora Garberg would live up to its hype. But it was everything I hoped it would be. The quality is above anything Morakniv has ever put out. And I say that with respect because Mora has always been head and shoulders above their price point.
This knife is an extremely solid belt knife and I cannot wait to continue to use it for many more years of adventuring. Whether I'm hiking, camping, photographing the backcountry and mountains, this knife will happily reside on my belt!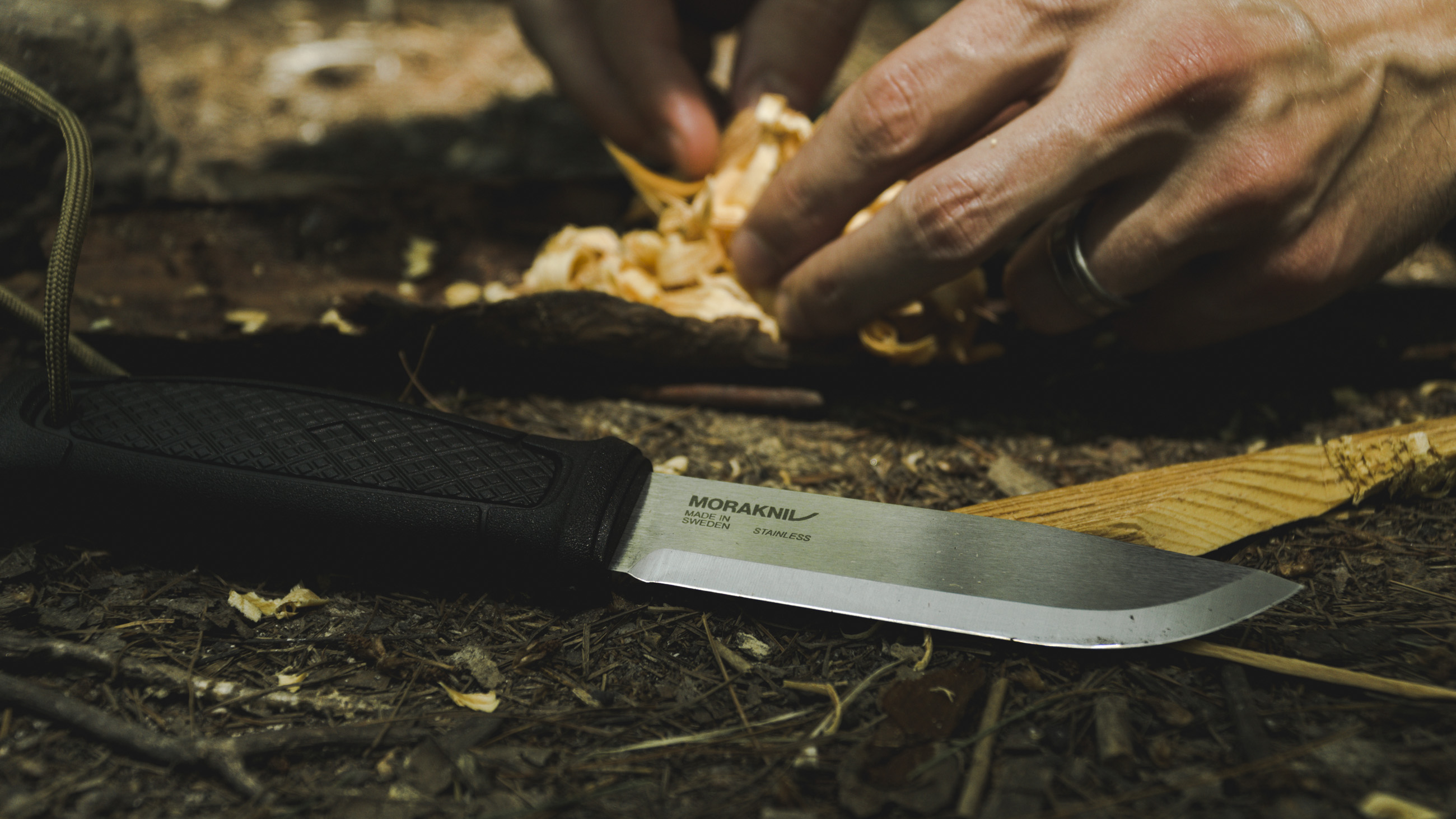 DIG WHAT I'M DOING HERE?
I put a ton of time into testing each product, photographing them and producing these articles. So, if you dig what you've seen please consider buying a print from me, give me a follow on Instagram, Facebook, Twitter, Bloglovin' or simply purchase this product for yourself via the Amazon Affiliate links throughout this article.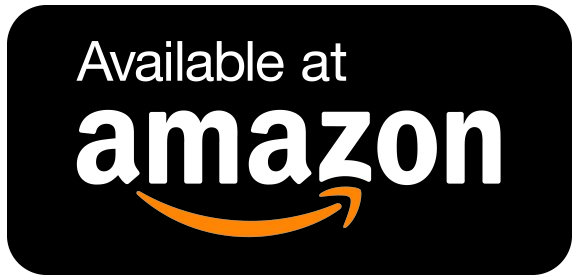 And as always, if you have any questions about the Mora Garberg, or Morakniv in general please drop me a comment below!
---