Welcome back to another article in this awesome new series that launched last week. If you missed last weeks article, you can read it here. To sum things up, this new series will be consisting of 2 topics per month…."What i'm Wearing" and "What i'm Using". There will be more content on the site each month – Such as full length gear reviews, posts about my adventures, photography, etc. But these 2 topics are set in stone.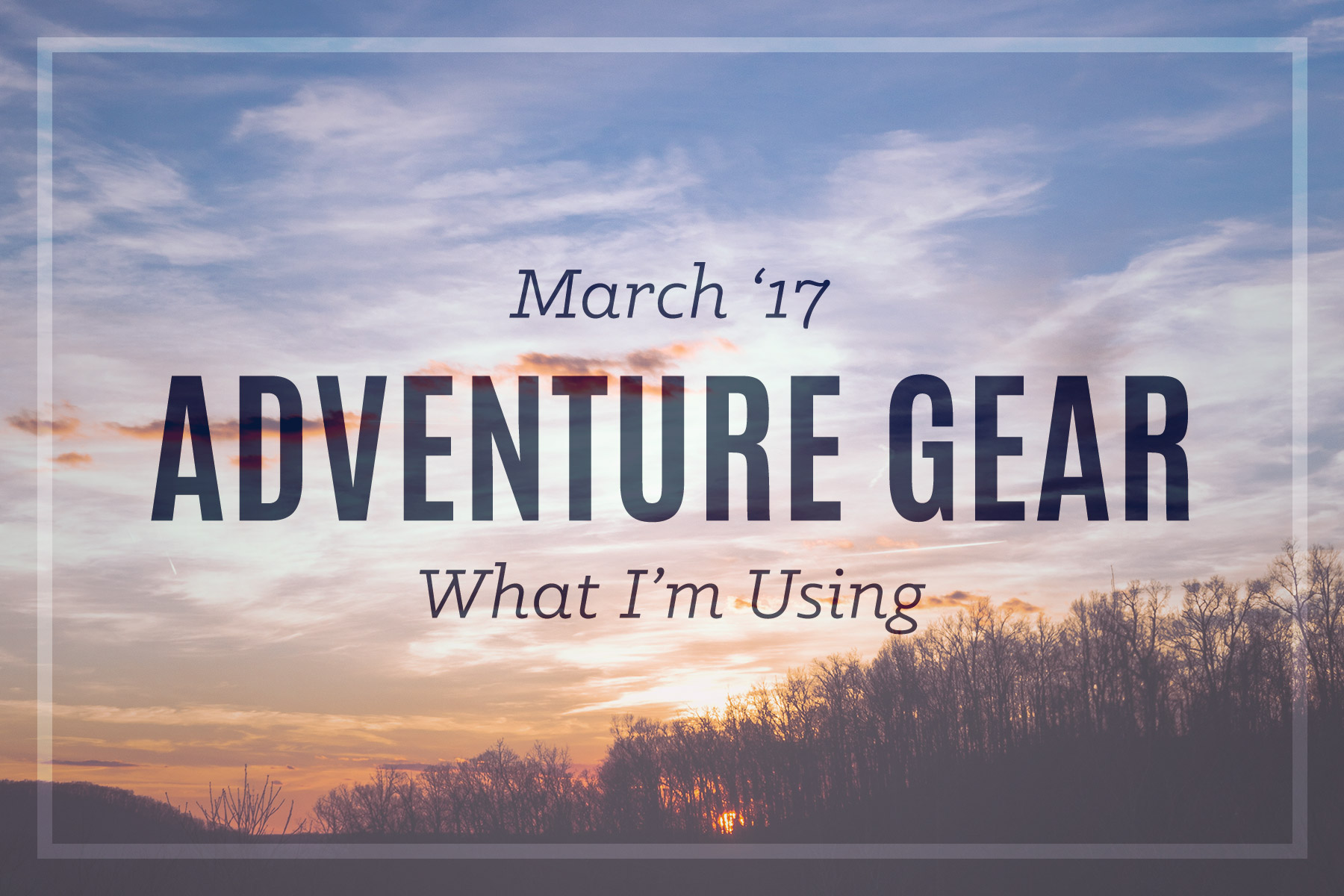 Top Outdoor Gear March 2017
As for today, you're in the "What I'm Using" article for the month of March. This is just a simple rundown of the top 7-8 items that are currently residing in my adventure pack. I hope you enjoy…
Outdoor Adventure Gear
Outdoor Adventure Camera Gear
Vanguard VEO 235AB Tripod:
I've been using this tripod for around 2 months now and I carry it religiously. Every time I pick my camera up, the Vanguard VEO Tripod comes along for the ride as well. Some of my shots would be impossible to take if it weren't for this particular tripod. This is easily a 10 out of a 10 product for me. The Vanguard VEO 235AB tripod is typically right around $150 on Amazon. And it's easily the best $150 i've spent on photography gear.
Gobe Lens Filters:
I've only had a chance to use these filters on one outing so far (see one of my images using the Gobe Filters above). But so far, so good. The price is very fair, they didn't hurt the image quality like other "affordable" filters, they do a good job at their designated purpose and the build quality is nice.
At this point i'm satisfied with the Gobe Filters. But i'd obviously like to get more experience under my belt with them before sharing an opinionated review. Gobe Filters can be found on Amazon. (One cool thing Gobe does, is they plant trees when you purchase a filter…Kudos, Gobe!)
Camp Cooking Gear
Optimus Crux Camp Stove:
I have recently switched back to my Optimus Crux stove. It isn't quite as quick to boil as my MSR Pocket Rocket (by about 20-30 seconds, sometimes closer to 1 minute in really cold weather). But I am in love with its size and ability to nest within my camp pot. I hands down recommend the Optimus Crux, especially if size & weight are your biggest concerns.
Large Esbit Pot:
I'm currently using a large aluminum pot that I cannibalized from an Esbit Cookset. I love how lightweight this pot is and how much capacity it offers. It heats up quickly and evenly. But also cools to the touch in a hurry. So you can cook in this and then eat out of it shortly after. This pot is part of a larger set, which can be found here on Amazon for around $25 Bucks.
Yogi Tea:
Oh my goodness…You haven't lived until you've had Yogi tea. Specifically the Vanilla Spice Perfect Energy flavor. Nothing will make a chilly hike or campout better than a warm cup of this deliciousness. Also available on Amazon (of course, what isn't available on Amazon).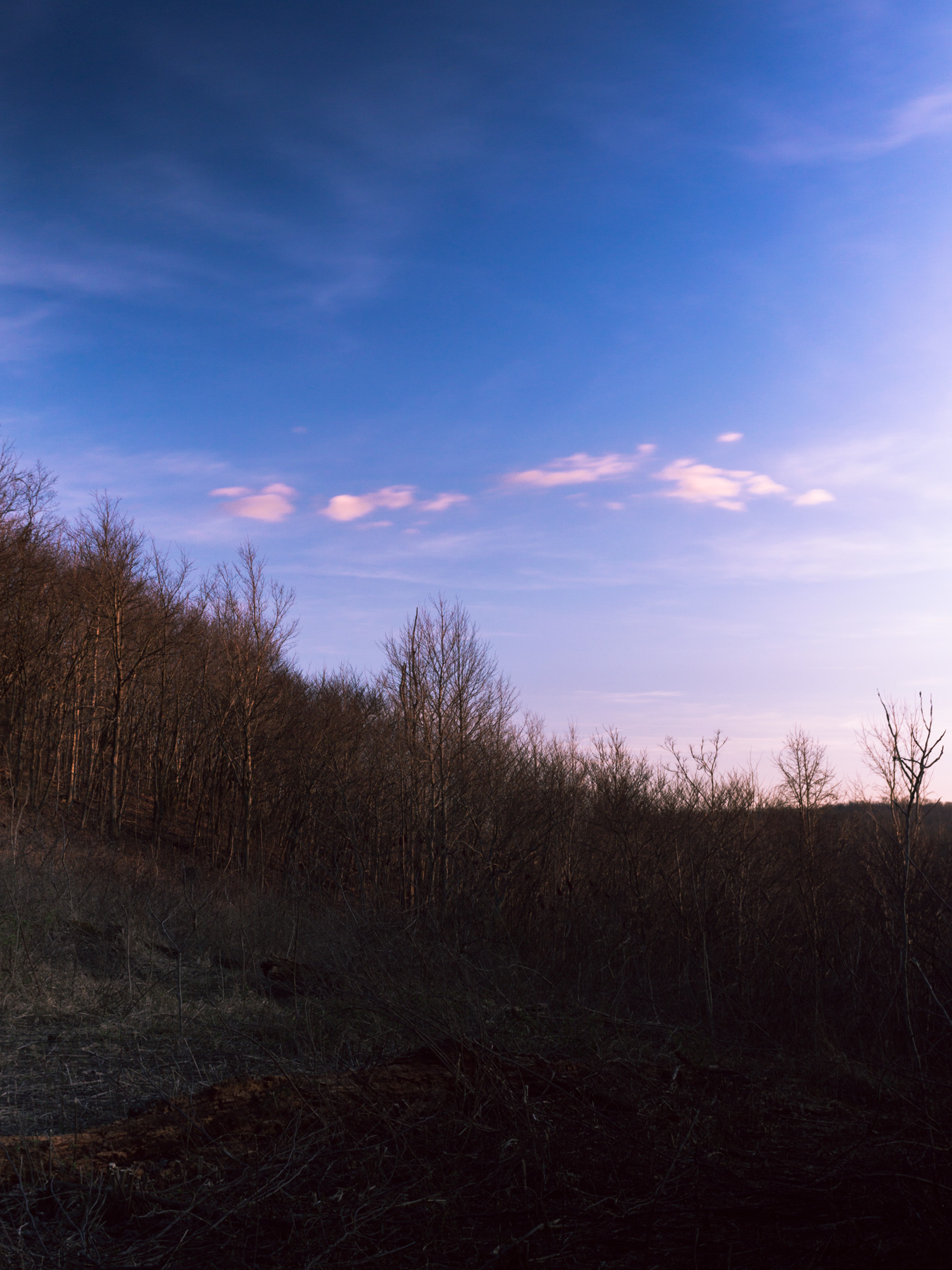 'Till Next Time .
Thanks so much for following along and keeping up with these articles, my friends! I'm having a lot of fun sharing what i'm using on my adventures. And I hope you all continue to gain inspiration for new gear to add to your load-outs. As always, if you have any questions don't hesitate to drop me a line below or on my Instagram/Facebook…I love chatting with you all!
* If you plan on buying any of these items please use my Amazon Affiliate Links, as it helps support these articles & future adventures.
Follow me on Instagram & Facebook:


---